You're a CMO. You've been blessed with an ample advertising budget and video resources. You need to turn those advantages into sales for your company.
Easy, right? Make a few commercials, call your media buyer and get those suckers on television. People still watch a ton of TV, whether they admit it or not, especially the primo stuff like the Super Bowl, the Oscars and big-time political debates. A little pricey, sure, but you can't beat the reach. Watch the money come rolling in.
Or maybe you think traditional TV is dying, so you make an entire series of videos built around a sitcom-like series you promote on your social channels. You carve those three-minute videos into 45-, 30-, 15- and 6-second ads. You have your marketing team promote the hell out of them on Facebook, on YouTube, on Hulu and Sling TV, in in-stream and out-stream formats, you name it. Your audiences are small but they are the exact audience you want. Watch the money come rolling in.
Which scenario makes the most sense? Do both have merit? Does the truth lie somewhere in the middle?
The answer, like all things in marketing, isn't exactly clear-cut. Let's take a look at what's happening in the field.
Television: Reports of its demise as an advertising platform are greatly exaggerated
In March 2017, the latest edition of Deloitte Global's annual Technology, Media & Telecommunications Predictions staked an interesting position on the future of television ad revenue.
"Flat," the consulting giant announced, "is the new up."
What does that mean? It means that not losing revenue to digital is the modern equivalent of growth for the television industry.
While that may sound negative, consider that life is still pretty good for the old guard. The Deloitte Global report noted that TV ad revenue hit $72 billion in 2016, a year-over-year increase of 3.5 percent.
That's nearly four times what had been predicted — and that number was expected to stay about the same in 2017, even without the power of 2016's Summer Olympics or a hotly-contested presidential election to stir the advertising pot.
The decline of TV, thought to be common knowledge, was not reflected in the audience statistics, either. Adult TV viewership fell by less than 1 percent. People still watched eight times more live TV than they did pre-recorded television, mitigating the ad-skipping phenomenon.
As for those digital viewers — the heaviest 20 percent of digital video consumers were responsible for more than 80 percent of the content consumed on smartphones or PCs. Some advertisers, the authors even claimed, "are reported to be moving their ad dollars from digital to TV."
So much for the digital revolution, right? Someone hand me the remote.
Pay no attention to the Millennials (and Post-Millennials) behind the curtain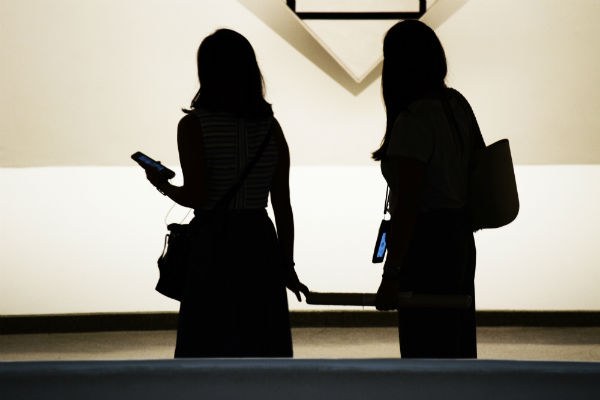 While the Deloitte report positioned itself as a "not so fast, my friend" rejoinder to those ready to dance on the grave of TV advertising, the latest 2017 numbers behind their own, more positive numbers paint a different picture.
Let's consider the "good news," point by point:
TV ad revenue hit $72 billion in 2016, outperforming predictions, and should remain steady in 2017.
Here's the bad news for the TV industry: Business Insider's Kevin Tran reported on Nov. 29 that "national and local TV ad spend in the US fell 4 percent year-over-year (YoY) in Q3 2017…(and) the YoY drop caused TV's share of total ad spend to drop to 29 percent in Q3 2017, from 31 percent in Q3 2016."
Now, in fairness, overall ad spend is expected to continue rising in coming years, accounting for a projected growth in TV ad spend to hit $81 billion in 2021. It's not like the industry is drying up.
Digital ad spend, however, is expected to leap nearly 35 percent in the same time period to $107 billion. Dollars that could be going to TV won't be.
Another key factor: Deloitte noted that the major broadcasters jacked up their ad prices as much as 12.5 percent in 2016. Given that consumer packaged goods (CPG) companies are expected to freeze their own ad budgets as they feel the Amazon effect, is it truly realistic to think that advertisers will keep paying a premium for the increasingly fractured TV audience?
Yes, let's talk about that.
Why so serious? Adult TV viewership fell by less than 1 percent.
OK, that's good news, until you consider the fact that the older audience is watching more TV and young people, well, aren't.
From the Deloitte report:
"In the first half of 2016, the average American age 65 or over watched more than seven hours of live and time-shifted TV per day, up five minutes per day from the same period in 2015. The 65-plus age group is the fastest-growing segment of the U.S. population, and is expected to account for more than 20 percent of the U.S. population by 2050."
First of all, that's the same funky logic that has killed newspapers: as young people, who consume news digitally, get older, they will turn into their parents and buy a print newspaper subscription. Simply not happening.
To assume that generations who learn to watch video via any device except a TV will suddenly become TV viewers as they age is, well, kind of crazy.
From the Pew Research Center: 61 percent of adults ages 18-29 use online streaming services as their primary way to watch TV.
Thirty-seven percent of adults ages 30-49 do the same. Both of those numbers are higher than the 28 percent national average for overall adults who watch television primarily on streaming services.
"A generation ago, television was far and away the dominant news source for Americans," writes Pew Research's Lee Rainie, "but now, the internet substantially outpaces TV as a regular news source for adults younger than 50."
It gets worse. From Variety.com:
"For the first time, in 2017 average (traditional) TV viewing in the U.S. is expected to drop below 4 hours per day."
That's probably not going to change as streaming technology advances and these streaming-service-first viewers age.
But people are still watching a lot of live TV!
Again, these numbers are skewed by the age of TV viewers. Simply put, there are more U.S. adults over the age of 34 (54 percent) than age 19-34 (21 percent). Those older folks, as noted, watch more live TV — adults 65 and older watch seven hours of TV a day (in other news, please go visit your parents or grandparents).
Live and time-shifted TV for 18-to-24 year-olds went down in 2016, and Nielsen reports they are watching roughly two hours a day.
The wild card? Generation Z, a.k.a the Post-Millennials. These kids make up 24 percent of the U.S. population and they're watching about as much live TV as their 18-to-24 year-old counterparts. Want to bet that the number will go up or down in years ahead? I'm taking the under.
OK, but people are always going to watch big events on TV.
That's a fair argument. Sports, politics and awards shows made up the first 31 of the top 50 U.S. TV broadcasts in the first half of 2017, as Ad Age reported. In fact, with the exception of The Big Bang Theory, NCIS and 60 Minutes, all of the top 50 broadcasts fell into these categories. FOMO is real, people.
And yet: as more cords are cut (nearly 40 million U.S. adults in the past two years alone), more people are straight-up stealing this content, too. As many as 3 million people watched illegal live streams of the Conor McGregor-Floyd Mayweather, Jr. fight in August 2017.
Media companies in the United Kingdom are trying to crack down on pirates, but fighting illegal streams can be a bit like battling a hydra.
The good news for media companies is that their ads will be seen during a pirated live broadcast; the bad news is there is no way to measure the audience. C'est la vie.
Or maybe — with a potent combination of direct subscription options (like NBA League Pass), social media content and access to legal or illegal streams — the young people of today and tomorrow will just say no to what we traditionally considered live event viewership, too.
Again from Variety.com:
"Younger audiences continue to switch to either exclusively watching [over-the-top] video or watching them in combination with free-TV options," said Chris Bendtsen, senior forecasting analyst at eMarketer. "Last year, even the Olympics and [the U.S.] presidential election could not prevent younger audiences from abandoning pay TV."
TV audience measurement in the modern age
How do you know if you're reaching the right audience? Well, if you're reaching everyone, the right audience is in there somewhere, yes? How can you directly tie TV spend to leads and sales? If they're going up, it's because of your mighty TV campaigns, of course.
Accurate audience measurement and data attribution have been works in progress for decades — only the work has become much more critical in recent years. Digital video doesn't require a TV, much less a TV program, to allow a video ad to be served. Targeting and attribution are part of digital video's DNA. Billions of advertising dollars that were firmly locked into TV ad spend are now in play.
TV's solution to measurement looks familiar to digital marketers
So what's TV doing? Aping digital as much as possible.
Brian Steinberg of Variety.com reports that TV executives are experimenting with attribution modeling that would charge customers based on leads created, a sea change from the pay-for-eyeballs approach. Turner, Viacom and Fox Networks Group are rolling out a program called Open A.P., which allows audience targeting — not unlike NBC Universal's Audience Studio, the platform that the media conglomerate placed a billion-dollar bet on earlier this year.
Nielsen — the old industry warhorse — is offering cross-device tracking to verify customer identity and measure user engagement on a variety of devices, expanded social ratings and even Netflix ratings. Its Total Content Ratings package provides unduplicated audience metrics based on TV, VOD, digital and digital content ratings.
What's interesting about these measurements, however, is the acknowledgement that TV no longer lives on just your television set. The old guard isn't going down without a fight.
That does not mean that everyone in the TV ad industry is rowing in the same direction, however.
"At an unusual cross-industry meeting (in November) to discuss TV's problems and ostensibly start fixing them, NBCUniversal sales chief Linda Yaccarino said her company will try to wean itself off a single currency," writes Ad Age's Shelly Palmer. "That means Nielsen. The problem is that every TV sales group has devised artisanal, hand-crafted, un-scalable, data-driven metrics to justify your ad dollars. In some cases, metrics can even vary between different divisions of the same networks. There is no common currency that encompasses industry-accepted messaging units and the delivery of quality audiences."
Digital video: It's growing up in front of our eyes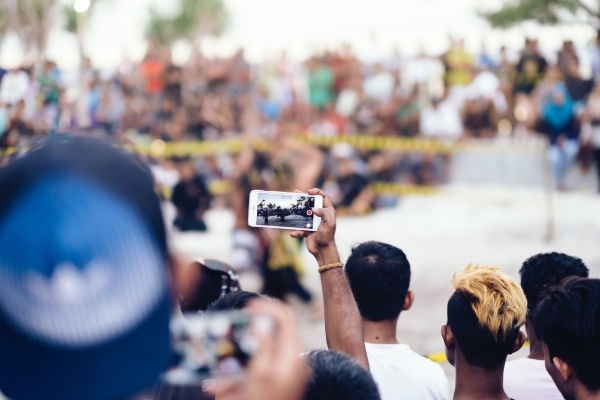 Digital video has been on the upswing for years and, in 2017, may have reached full maturity.
"We've been headed here for a while," Peter Kafka and Rani Molla write at Recode.com. "But this was the year it actually happened: Advertisers spent more on digital than traditional TV...Digital ad spending reached $209 billion worldwide — 41 percent of the market — in 2017, while TV brought in $178 billion — 35 percent of the market — in 2017. (You) can expect that gap to keep growing: Next year, Magna expects digital ad spending to grow by 13 percent to $237 billion, while TV ads will grow 2.5 percent to $183 billion, thanks in part to one-off events like the Olympics and the U.S. midterm elections."
Let's be real here, folks: TV may have its issues (older audiences, content you can steal or live without) but it's not going away. The content creation model is morphing and the delivery system is mutating but the ability of traditional networks to deliver high-quality content that people want to watch, nay, cannot live without, is not necessarily going to change.
And while you may be able to watch the Super Bowl via Twitter, is that the way you want to experience the big game? Not without some major changes to the platform — or a completely new way of looking at that kind of social experience.
But that does not mean digital is going to plateau because, unlike TV, digital inventory is essentially limitless. There are more content producers, more places to put ads, more audiences to find, more ways to slice and dice ad inventory — and it's constantly evolving, changing and growing.
Why should businesses look at transitioning more of their ad spend to digital?
We've hit on several of the key concepts already — increasing cost for narrower audiences; clunky metrics; stealing. But all of those issues can be counter-argued by TV's reach and (perceived) attention advantage. If you're a digital marketer, what are some of the arguments you need to make to carve away at the TV beast?
Here are some of the strongest:
You shouldn't do TV without digital.
"In today's connected home, the convergence of TV and digital video as platforms for the delivery of entertainment, news and information is all but complete," notes the VideoAmp report The Convergence of TV and Video and the Emergence of the Cross-Screen Platform. "Virtually everyone in the family is comfortably screen-shifting across laptops, mobile devices, conventional and connected TVs, along with OTT devices, and more with ease. No wonder the combination of TV and digital video is the highest-impact and highest-velocity opportunity in advertising today."
VideoAmp's study found that 85% of brands and agencies that advertise in TV and digital formats consider the two formats extremely or somewhat complementary. This makes sense — how many times have you been watching TV, then see something that sends you to your phone, and you end up going down a mobile rabbit hole? That's happening all over your house, and your neighbors' houses, and other houses all over the country.

Digital video offers immediate conversion opportunities.
Video advertisers have an audience that is a click away from a lead, a share or a purchase. The efficacy of a video ad can be immediate and is completely measureable.
Both digital inventory and digital creative are cheaper.
Almost any business, with a little training or hands-on experience, can cobble together a decent video campaign using third-party tools and get some degree of ROI.
Not true with a TV campaign. Even local ad inventory can cost hundreds of dollars per spot and the creative is often expensive or — if you're using some cut-rate media buyer or even a television station's own marketing department — looks crummy and unprofessional.

You can probably make a serviceable digital ad on Animoto or Lumen5 that won't, like your neighborhood TV station, make your business look like you're selling used cars, circa 1983.

Digital video is versatile.
You can use your video content on your website, in social media and as an advertisement on a wide variety of digital platforms. Video is important for your SEO, social, paid search and content campaigns. Video works great on desktop, mobile or a tablet. Once shot, video can be sliced and diced to fit a number of different formats. You can pull and replace video ads on a moment's notice, change messaging or make tweaks to improve effectiveness. It's an investment that keeps on giving back.
Outstream video and native in-stream video have changed the game.
You don't need to watch video to get video ads served to you. These video are served to you within static content formats and are usually silent, giving you the option to click and engage more closely — or, even if you scroll past, you're still exposed to that video for anywhere from one to three seconds. That can be enough to start planting those seeds that lead to purchases.
Here's one last thought: digital video content is going to soon require more ads. Interesting theory from Mark Zagorski, CEO of Telaria — over-the-top subscription content is all the rage, but it's expensive to create and subscription services won't be able to foot that bill indefinitely. Eventually they'll turn to ads, he believes, and the digital/traditional ad models will truly converge.
TV, as an advertising medium, is going to stick around, and if you have a market so broad and so wide that mass exposure is important to you, it still makes sense. If your audience is unlikely to use digital video — i.e., the elderly or economically challenged — TV may make sense, too.
Otherwise, digital video should at least be a complimentary part of your advertising mix — and you should really be considering how to take better advantage of the opportunities that are out there.