Display ads, Google notes, allow an advertiser to be "super relevant or supremely disruptive." Display ads are a window into an easier life, a special experience or serendipitous delight — when done well.
YouTube, social media video and video display ads take these opportunities to another level, providing viewers with a short but memorable blast of awareness, interest and desire that leads to action.
Insiva Technologies reports that online shoppers who view demo videos, for example, are nearly two times as likely to make a purchase as non-viewers.
Three Easy Ways to Ruin a Display or Video Campaign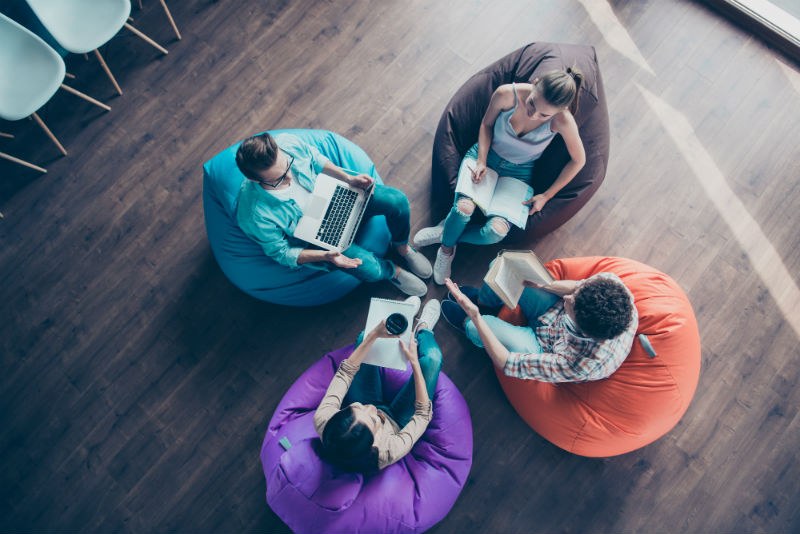 The opportunity, however, only exists when you can get your paid media team and creative team on the same page. Collaboration on display and video campaigns often runs into three key stumbling blocks:
The mad dash. Because display and video campaigns often have tight turnarounds (and tight margins), there is a sense of urgency to get something into the world. The result: corners are cut and less-than-ideal creative gets used.
The wrong tools. When the creative team doesn't have all of the info it needs and the paid team is not armed with the proper creative assets, opportunities are missed. Or — worse — creative that looks like it was shoehorned into an ad unit is displayed to a viewer.
Missed details. Oh, we needed a landing page for that campaign? We needed three landing pages? Why don't we have the small square mobile ads? Why are there misspellings? As communication erodes, efficiency and quality follow.
Breaking Down Silos, Buildings Clear Channels of Communication
Programmatic advertising removed the heavy manual labor of identifying display placements.
"Now," as HubSpot and AdRoll write in their shared ebook on display advertising, "programmatic real-time bidding (RTB) has evolved to let marketers spend less time placing their ads and more time analyzing them."
Programmatic also offers greater opportunities to test and optimize ad creative. More effective ad creative, coupled with AI-powered ad delivery, increases click-through rates and creates greater opportunities for ad retargeting, prospecting and inbound lead generation.
So you're getting leads. Next — nurturing, and sales. It's a well-oiled machine when done correctly.
Doing it correctly starts with a clear delineation of responsibilities between the paid media and creative teams as campaigns opportunities arise.
A Model for Paid Media + Creative Partnerships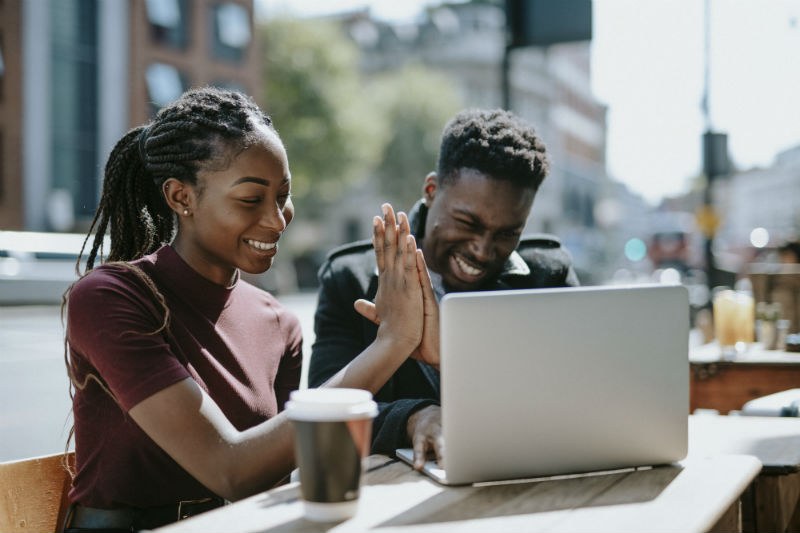 Building out the relationship between our Paid and Creative Teams has been an ongoing priority at Silverback. It's likely an important initiative at your organization, too — finding ways to get marketing managers and creatives to work together more efficiently, instead of stumbling through projects and talking trash when the others are out of the room.
Here's how we did it. Our model may be a good fit for your business, too.
Step 1: Passing Along the Right Information
"Our design and content teams are tuned into the latest best practices from each ad platform and know what resonates depending on the platform and placement," Andrew Fuchs, associate director of paid media and analytics at Silverback Strategies, says. "The Paid Team is responsible for getting them a standard amount of information for our Creative Teams to take and run with. This information includes goals like awareness, traffic, leads or sales; platforms; the CTA; brand guidelines; and the desired look and feel, if that's been specified by the client."
Sit down together. It doesn't need to be a two-hour meeting, but face-to-face conversations help each side understand the other clearly. Simply sending a few Slack messages or sharing a Google Doc with a bunch of call notes probably will not give the Creative Team the info it needs to really do its best work.
That's why the second step is scheduling some face time for a quick team sync.
Step 2: Talking it Out
"Before starting a project, it's important that we collaborate with the Paid Team to clearly define the target audience and discuss the objective of the campaign," says Amy Zepf, Silverback's art director. "Not all creative assets are treated equally, so it's important that we understand, when strategizing an approach, that these creative assets will be placed on different platforms."
Amy also adds that, while this communication must occur on a project-by-project basis, it's not limited to the times when the teams need to work together. There are regularly scheduled meetings on the calendar to give leadership from the Paid and Creative Teams a chance to crunch the numbers together.
"Our Creative Team syncs with the Paid Team monthly to review the performance of design deliverables," she says, "and strategize how we can be more successful."
Initial conversations do not need to be formal, calendar-clearing conference room showdowns. Quick conversations after a review of the notes and deliverables on both the Creative and Paid sides lead to efficient meetings to confirm a shared vision and clarify any fuzzy spots.
Obviously, some projects are more complex than others, particularly when there is video involved, or multiple ad sets are required for different audiences, offers or tests.
However, if you're spending major chunks of time trying to hash out every display campaign that comes through, there is probably a lack of understanding of each team's roles and processes. That needs to be addressed immediately.
Now we're moving! We've talked out the deliverables, we're on the same page and it's time to get to work.
Step 3: Creative Iterations
"After getting inputs from the client, we first sync and brainstorm on all these things together to make sure our Creative Team has what it needs," Andrew says. " Then, we go through an iterative process to create an initial view, get client feedback, and make edits as needed. Typically the initial draft is well-executed, and does not need too many revisions."
The more the teams work together, and the greater the internal understanding of brand, messaging and process, the easy these creative campaigns are to execute.
Meetings get shorter. The creative evolves. The result is more nimble, higher-performing campaigns.
Best practices are effectively locked in, which gives creatives the head start they need when launching any new project.
"Whether it's color, typography, layouts or visual elements, it's essential that we carry the same aesthetic throughout all visual assets," Amy says. "As designers, we are responsible for defining this standard look and feel based off of the brand guidelines. From there, we create an adaptable process so our assets are cohesive. This typically results in the success that both we and our clients need."
The Campaign is Running. Now, How Do You Nurture Those Leads?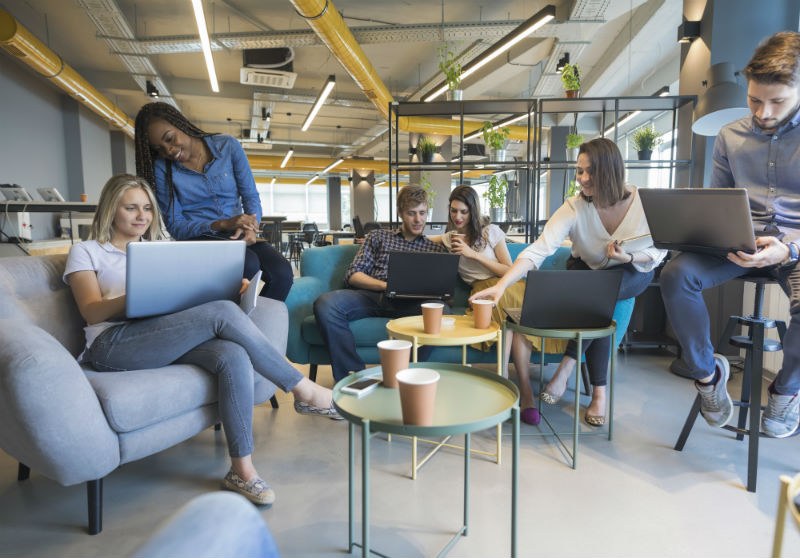 Creative campaigns that result in successful lead generation are great! But it's only half the battle.
Once you have those leads, you need to do something with them, or else everyone has just wasted their time.
We've all run nurturing campaigns — and we've all run nurturing campaigns that have struggled. What's the best way to approach nurturing in a way that increases the odds of success?
Respect the Funnel
"The first step is understanding the funnel," says Emily Bliss, SIlverback's director of content. "How long, historically, does a prospect spend in the funnel before conversion? What's the length of the buying cycle?"
Respect the Audience, Too
Once you know the playing field, you can start thinking about the players — the content that will move leads towards a conversion.
"The second step is understanding that funnel from a reader's perspective," Emily continues. "What types of questions are they asking as they learn more? What answers or insights do we need to provide to continuously add value as they move further down the funnel? You need to really understand what you have in your content library, and if you have sufficient content to serve all of those points through a nurture campaign.
"All of those learnings come together: we've mapped how long the nurture campaign is, how many touch points we need at each stage of the funnel and then the content we need to fulfill that."
Where Are Your Benchmarks?
Ideally, a lead nurture program isn't built in a vacuum. Looking back at historical data to determine the existing close rate, as well as the successes and failures that led to that number, gives your team the ability to set benchmarks for the new program to beat.
"It's vital that we understand where we've been and where we are before we can understand progress," Emily says.
The content audit and mapping process, Emily explains, along with the establishment of these benchmarks, creates a situation in which your team can make informed decisions about the growth of the program, rather than vague generalizations or guesses.
"Once we have content mapped to the funnel, it's very easy to understand if there are broad categories of content that aren't performing," she says. "This tells us if the narrative in our nurture is resonating with audiences. If all of the consideration stage content isn't working well, then maybe it needs to be repositioned to better communicate our USPs and answer the prospect's questions."
Build a Better Lead Generation / Lead Nurturing Program.
Silverback's team of experts can help you build out a lead gen / lead nurture program using the best practices of paid media, digital creative and content marketing to drive traffic, leads and sales. Find out how. Contact us today.