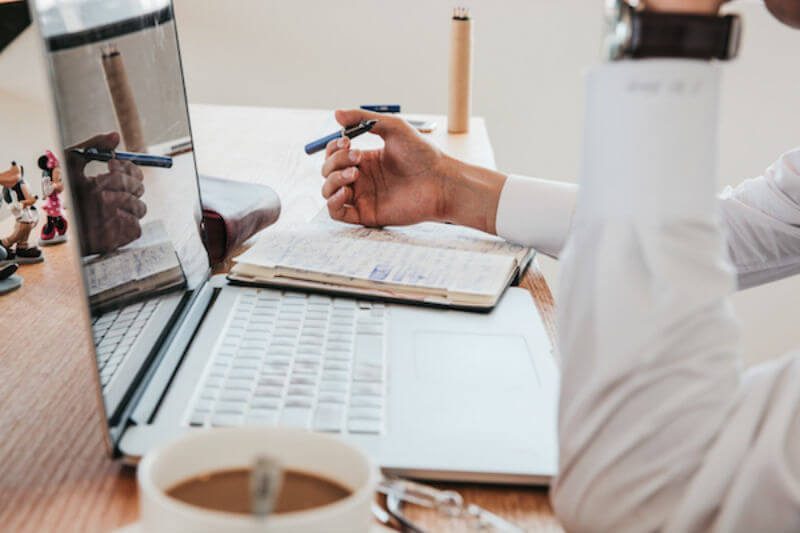 Search engine optimization and off-site publishing continues to be a subject of questions and debate. I went to HubSpot's INBOUND conference a couple years ago, for example, and — during an expert presentation on LinkedIn that was otherwise very good — the speaker was momentarily stumped when asked a question about LinkedIn SEO.

Does publishing content on LinkedIn, he was asked, have a positive or negative effect on SEO for one's own website?
Time has passed, and the answers about the way LinkedIn or Medium or other quasi-social sites impact a brand's presence in organic search remain a little murky. For instance:
Do back links from social publishing platforms to your website "count?"
Does republishing or syndicating content from one's own blog to a third-party platform like LinkedIn or Medium impact the value of both pieces through the dreaded effect of duplicate content? Is duplicate content even a real thing?
Are you just cannibalizing your own organic search power if you post content on your blog and then publish something similar on another site?
All good questions, and I've seen some SEO experts whose opinions I respect struggle with the answers to these issues.
Let's try to provide some insight.
Do backlinks from social publishing platforms "count?"
The answer is, it's complicated — SEO experts explain that it depends on where the backlink is from. For example, a backlink from a publisher like Medium or Huffington Post will provide SEO value, whereas a link from Facebook or LinkedIn will have "value," just not necessarily from a technical SEO perspective.
"Social signals are a real — albeit minor — factor in your search rankings," Jayson DeMers of the Advanced Web Ranking blog writes. "All social media links themselves are nofollow links, which means Google doesn't consider link authority to pass from them, but if someone shares an article directly from your site, that can measure as an indication to Google that the article is valuable or helpful." So, like we said, a link from LinkedIn or Facebook has value, but not the straightforward SEO value you're really looking for from a backlink.
Self-publishing sites like Medium or the Huffington Post, however, will indeed count as an authoritative backlink.
"Looking at Medium specifically — those are dofollow links so those would provide value," says Jordan Crawford, a digital marketing manager at Silverback Strategies. "But Twitter and LinkedIn and other traditional social media platforms are nofollow."
The takeaway? You'll have to do a bit of technical SEO work on the back end to determine if your long form social publishing will provide specific backlink value for your own website, or if you're just passing the less-authoritative "signals."

HACK UPDATE: There's a fellow named Chris Watson who posted on the EverSpark Interactive blog with a hack that allegedly creates do-follow backlinks from LinkedIn.
Basically, you go to your LinkedIn profile, click the little pencil in the right-hand corner to edit. Then:
Find Contact Info, and click the little pencil to edit.
In the section that reads Website URL, add the address of the page you want linked. "Generally, you'll want to put your main company site as your main one," Chris writes. "However, if you want your profile to backlink to multiple sites — say, a portfolio, a company site and a personal site — you can do that."
"Now, Google knows to include these sites in your site's backlink profile every time it is linked in a post on LinkedIn," he continues. "When you write an article with your website linked, it counts as a backlink."
So there you go.
Does republishing or syndicating content from one's own blog to a third-party platform impact the value of both pieces of content?
Does republishing content impact the value of the original?

Unfortunately, the answer here is also quite complicated. In fact, Maddy Osman of Search Engine Journal published a post on this very topic, and the experts in the field are decidedly split.
Ryan Battles implies that it (probably) won't hurt the original if you post to LinkedIn and Medium. Andy Crestodina says it will, even when you try to spin an old post into a "new" one. Neil Patel suggests aggressive reposting, as long as publishers follow canonical rules. Daniel Threlfall mocked the idea that duplicate content was a bad thing and even laid out several reasons why it's actually good.
So what's a content marketer to think? Shaun Anderson goes straight to the source, quoting Google's Search Quality Evaluator Guidelines:

Important: The Lowest rating is appropriate if all or almost all of the MC (main content) on the page is copied with little or no time, effort, expertise, manual curation, or added value for users. Such pages should be rated Lowest, even if the page assigns credit for the content to another source." – Google Search Quality Evaluator Guidelines July 2018
"Duplicated content is often not manipulative and is commonplace on many websites and often free from malicious intent," Shaun wrote. "Copied content can often be penalised algorithmically or manually. Duplicate content is not penalised, but this is often not an optimal set-up for pages, either. Be VERY careful 'spinning' 'copied' text to make it unique!"
Carly Sila, Sr. Technical SEO Manager at Silverback Strategies, concurs with Shaun's take.

"The only downside of being flagged is that the duplicate page is removed from search results," Carly says. "Depending on where crawlers find the content first, that may mean your site or the social media platform. If you're focused on branding, it doesn't matter where users find the content, as long as they do. Your content remains in search results, on your site, and on the social media site, which means more opportunities to generate impressions."
So what should we do?
When possible, avoid publishing duplicate content. If you're targeting a specific audience and you keep delivering them the same content, it's going to get old fast, and everyone will see just how lazy you really are.
Consider search intent. You can use search intent to understand why people are landing on your posts on your site. It's always a safe bet to make some appropriate changes to better fit the platform and the audience.

The 2,500-word monster you publish on your business's blog looks a lot less interesting when it shows up on Medium with "12 min read" next to it. It's easy for your intended reader to skip ahead to the latest Ringer post about GoT instead.

Write original posts for platforms like LinkedIn and Medium that best fit the audience and the environment using the same notes you created to write that big blog post.

And — as Andy Crestodina says — avoid "spinning" content. That's the practice of taking a piece you wrote once and trying to change out enough content to fool Google. Google isn't easily fooled, gang.
"I think the key is getting your content out there and having crawlers crawl it first," Carly says. "It doesn't guarantee anything, but it's one thing you can do to set you apart from the rest. Also, submit the page in Google Search Console to be crawled and wait for it to be indexed before posting elsewhere. Other factors, like authority, may impact which version ranks, but you don't have as much immediate control over that part. We can't say for sure, because Google isn't 100 percent clear on this."
Are you competing against Medium or LinkedIn SEO when you publish the same content (or very similar) on your own site?
Rachel Wright at Bonfire Marketing says yes, you are.
"As the search engine robots crawl the web and index pages, they will discover duplicate posts," Wright notes. "Since LinkedIn likely sends stronger signals to the bots than your blog or site, search engines will show the LinkedIn post higher in search results. This will result in LinkedIn achieving more search traffic and backlinks than your own site. In turn, your site shows up lower in results. Meaning you could rank lower for any number of search phrases, and not just those used in your duplicate content."
While Wright is referring specifically to duplicate posts, it's something to think about: what is your strategy for posting on your own blog, and posting on third-party sites? If you're just bombing the same content out to every platform you can find in an effort to get eyeballs or build a brand, you may be working counterproductively (and, as previously mentioned, annoying the very people who could otherwise be your fans).
Consider the value of every platform. What makes the most sense to post to LinkedIn? Medium? Facebook? Mix in multimedia, different angles and even separate topics. Don't damage your blog ROI by simply pushing the same exact message on every available channel.
Knowing your audience and avoiding the shotgun approach is almost always the way to go. Otherwise, we're back to that old-school, traditional approach we discussed at the top of this section — and you know what happened to those guys.
Content and SEO have a strong but complicated relationship.
So — as we leave this discussion feeling a little battered and bruised — I would say that yes, there is real SEO value to publishing on third-party platforms and ample reason to make it part of your marketing and brand-building strategy.
You can, in fact, earn backlink value from legitimate third-party publishers (guest posting isn't dead!). Some quasi-social sites like Medium do provide backlink value. Qualified traffic that comes back to your site via links in your LinkedIn or other third-party post is a legitimate SEO signal.
And, while you may fight your own blog content for niche topic position, you're a.) still finding a way to get search eyeballs and b.) you're not competing directly with the majority of your website's keywords.
Find out more about Silverback.
Silverback Strategies is a performance marketing agency focused on our client partners' growth. Learn more about our custom programs like Editorial SEO and how we can help businesses grow their digital presence. To learn more, contact us now.