What comes to mind when you think of Avon?
I drift back to the 1980s, when my aunt and cousins sold makeup and moisturizer to my mom and my sister.
I clearly remember finding those old Avon booklets strewn among the newspapers and magazines on our kitchen table. The pages were invariably dogeared and smattered with blue-ink calculations and pink sprinkles of blush.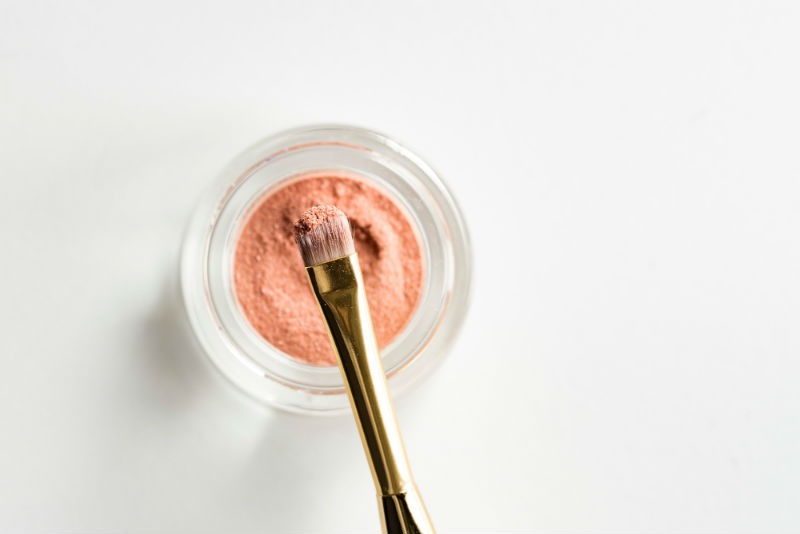 Avon's approach to content has come a long way from those iconic catalogues. In fact, Priya Rao of Glossy.co recently reported that Avon and MediaMonks, an international creative production outfit with over 128 Cannes Lions to its credit, have partnered to create an in-house content studio as part of the new "Open Up Avon" brand strategy.
"The studio, which is meant to better educate the company's nearly 6 million representatives across the globe, will go live in March as a part of AvonWorldwide.com," Ms. Rao writes. "It aims to offer 12,000 pieces of content, including images, videos and GIFs, to its beauty entrepreneurs every year. MediaMonks will be tasked with infusing topical and culturally relevant information and analytics that will be helpful for reps into the beauty brand's content."
You'd think Avon's own internal group, immersed daily in its culture of entrepreneurialism, empowerment and glimmersticks, understands the brand better than anyone else. Why bring in outside help to build out the creative team?
Well, money. Rao notes that Avon's Feb. 14 Fourth Quarter earnings call included reports of continued revenue decline and representative attrition — people like my aunt and cousins.
That big "Open Up Avon" initiative, launched in Sept. 2018 by Avon CEO Jan Zijderveld, is built on modernizing the brand. That means recruiting new reps, personalizing communication and investing in ways to support (and speed up) progress.
All of these programs are fueled by great content guided by valuable data. Sometimes, you need to call in some outside performance marketing help to get the job done.
Getting the most out of your internal and external content and creative teams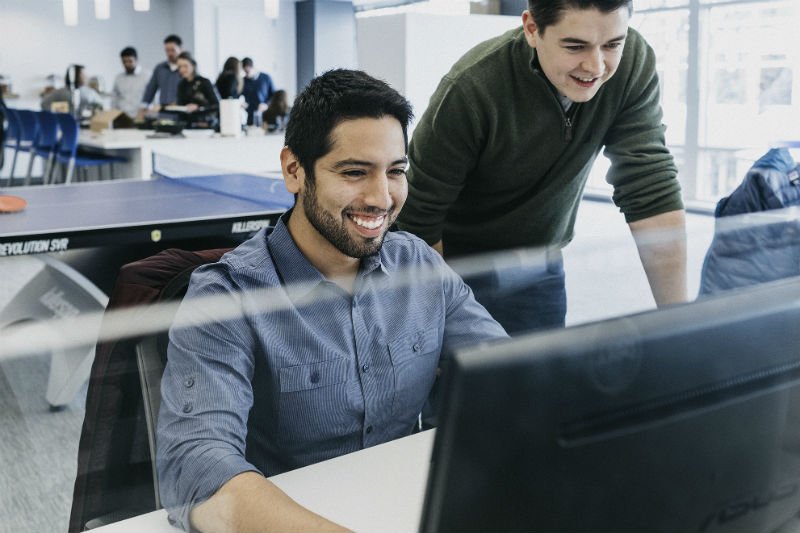 Global spending on marketing communications is expected to hit $2.1 trillion this year, according to the CMO Council. We can all agree that is a lot of money.
When a company makes the investment in an internal marketing team, it wants maximum ROI.
If that means if there's a writer and designer on staff, that often means they're going to write and design everything. It doesn't matter if the company is working with an agency that can provide additional content-creation resources.
And that makes sense, right? From the CMO's point of view, I hired these people. I interact with them every day. I know and trust them. They do good work.
Plus, no one knows the brand the way they do.
"I think it usually comes down to either budgets or familiarity," Kurt Lambert, our VP, SEO at Silverback Strategies, says. "Businesses might not feel like they're able to, devote additional budget to resources they feel like they already account for. There's also a sense that the familiarity of the in-house team provides a level of comfort that allows businesses to look past any weaknesses their own team may have, even if it comes at a cost of productivity and growth."
What are those weaknesses?
Internal creative teams are super-busy. First of all, no one is saying internal creative teams are less talented than the agency. Internal teams are often capable of amazing results while bearing the brunt of the day-to-day work.
The internal team does the stuff that gets ignored while others are thinking about video campaigns or high-profile social media pushes: going to meetings, juggling internal communication, handling large amounts of project management.
These types of responsibilities don't always leave a lot of time for research and strategy.
"Clients sometimes choose to use their in-house content resources rather than an agency because of the perceived cost," Mat Ingham, one of our senior SEO managers, explains. "There are times, however, when working with an internal copywriter can take longer, take away from other important company projects and ultimately end up being more expensive in the long run."
Internal creatives are asked to be jack-of-all-trades. My industry friends and I used to grouse about the content marketing job descriptions we'd read:
Must be an excellent writer and use the full Adobe Creative Cloud. Must know HTML and CSS. Must have proven expertise and a track record of success in email marketing, social media, lead generation campaigns and website redesign. Five to seven years' experience in a related field required. Sales experience a big plus. Starting salary: $40,000.
Internal creatives are often hired to check a number of marketing boxes. This makes sense: a company wants a resource who can help get results in several different areas.
When it comes times to execute a very specific tactic, however — like improving SEO performance in an expedited time frame — that internal resource may not know quite where to start.
Splitting out services slows everything down. Let's continue using SEO as an example. When Silverback enters a technical SEO engagement, we have a vast number of behind-the-scenes and on-page optimizations we can make both immediately and over time to help improve the performance of a client's website.
If that client is missing specific types of content, however, there's not much we can do until that content exists. And if the creation of that content is contingent on an already stretched-to-the-point-of-tearing internal creative team, the client is going to miss out on those opportunities.
"Clients want to ensure that published content is of high quality and often believe their internal team is the best to write it, since they are the industry experts," Mat notes. "We've found that an outside perspective can come across as just as knowledgeable."
"I understand the client's desire to control the messaging, the voice and the brand consistency," Emily Bliss, Silverback's director of content, adds. "People may believe their brand voice is institutional knowledge, rather than learned knowledge. With feedback and trial and error, it can absolutely be learned by a third party. But it does take a commitment from both parties to really understand it and hone and revise as necessary."
The benefits of working with an external creative team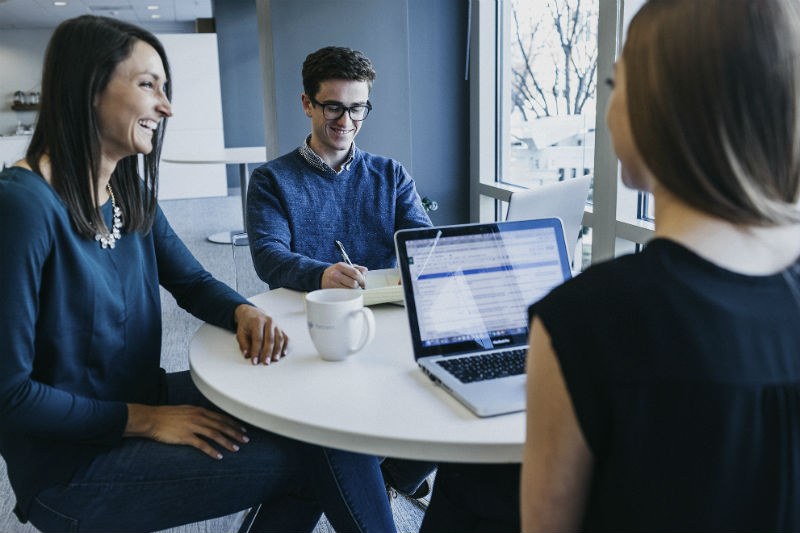 Many factors go into great marketing: strategy, creativity, management, budgeting, execution, measurement.
Another big one: speed.
There are only so many hours in a day, and so many days in a year. If a marketing program can't get off the ground, there's going to be trouble.
Certain programs, for example, need to be in place months ahead of time to have the appropriate impact when the time comes for performance.

"It's well known that SEO takes time, but that doesn't de-emphasize the importance of production speed," Mat says. "SEO strategies are often driven by seasonality, which means the content needs to be published well in advance in order to build authority and ultimately perform when it's needed. Technical optimizations are a big part of SEO, but no matter how strong of a technical foundation a website has it's not going to perform without the appropriate content."
Speed happens when there's an external resource that is always ready to step up to the plate. That means getting the agency in the door and up to speed.
"The ideal scenario is when Silverback serves as a strategic partner and production arm that allows the client to create content and implement programs at a faster rate than they would do alone," Emily says. "We help clients thrive in an environment where the messaging is there but the application of it into assets is not, for whatever reason, happening at the pace it could or should."
The question of turf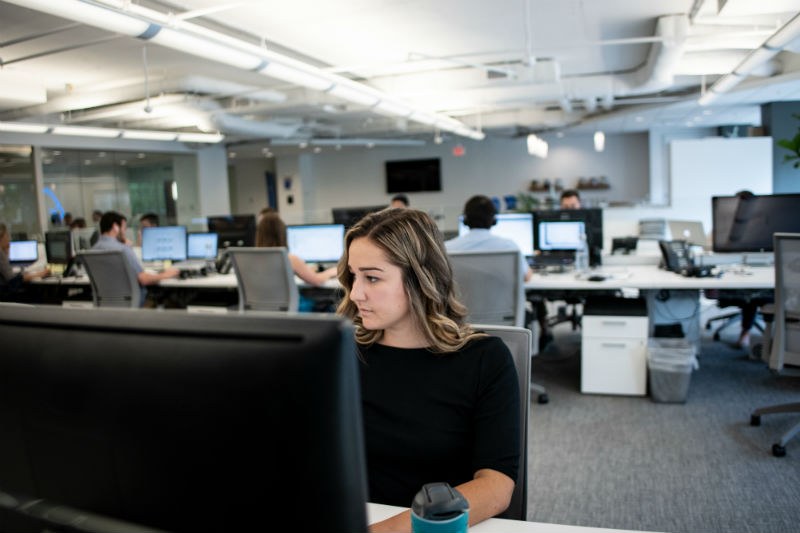 An internal creative team may see their agency counterparts as existential threats.
The agency team, on the other hand, may come into the relationship a little too hot.
Communication, along with clear goals, expectations and responsibilities, can mitigate the turf battle. In fact, allowing the internal and agency creative teams to share a sandbox can have benefits that go beyond faster production times and a shared understanding of brand voice.
Working with an external team gives the internal group growth and leadership opportunities. They direct projects, serving as project-based editors and creative leads who ensure work is meeting brand guidelines and expectations.
Internal team members can learn cutting-edge tactics and approaches from their specialist peers at the agency, who are more likely to be immersed in a wider variety of scenarios and situations on a daily basis.
They can view their own work through outside eyes in a safe, collaborative environment. This allows the internal team to address potential holes in their strategies or more fully develop their own great ideas.
Working with the agency becomes a force multiplier. The agency can knock out tricky side projects or key initiatives that require dexterity and specialized skill sets that internal teams struggle to provide.
The internal team can remain focused on company goals that genuinely require their full attention to properly execute.
Working together, collaborating, sharing — maybe even becoming friends? — the internal and external teams accomplish more together than they could alone.
What are some scenarios that require great internal-external partnerships?
Not every project will require an external partner. There are certain projects that are best handled internally.
If a company has an Instagram presence, for example, and really wants to use to show off its incredible culture, it does not make much sense to farm that out to an agency. Everyone on the marketing team has a camera on their phone already.
Some projects, however, are ready-made for internal-external creative partnerships. These can include:
SEO. A client calls in the agency to make technical SEO optimizations and organic search recommendations. The agency determines the client needs fresh creative to make the magic happen.

If the agency can package those resources into the engagement, like Silverback's Editorial SEO offering, it's a natural fit.
"Our creative team knows exactly how to take the insights and opportunities uncovered from the SEO team and turn them into content that plays so well for users and search engines alike," Kurt says. "That includes knowing the right way to structure page elements like titles, sub-headers, main copy and overall content lengths — all while making the copy interesting, entertaining and in the right brand voice — and all of these things are major factors when it comes to SEO performance. Our content team can solely focus on accelerating organic growth and visibility, while allowing an internal content team to focus on all of their many other initiatives they may have."
Lead generation assets. A company's inbound program requires a steady stream of new content (and updates to archival content) to stay relevant.
These assets can be time-consuming and unwieldy for an internal team to tackle. An already-taxed copywriter is asked to work closely with a swamped designer and an in-the-weeds developer to churn out rich, compelling expert-level content that fills the sales funnel.
That's a difficult ask, especially when it needs to be repeated over and over again.
This is, however, a slam-dunk for the agency partner.
Video. Don't have an in-house video production team? Don't want to do video in-house. The pre-production responsibilities alone can cripple a busy creative team.
As for production and post-production work? Forget about it. Cutting corners is a terrible idea. Steven Soderbergh can shoot a great movie on an iPhone. You probably can't. Call in the agency.
Blogging. The in-house team probably could blog every week. Maybe even a couple times a week.
Reality is, unfortunately, that the blog is often the first task to get pushed when other deadlines start to pile up. Once it's pushed, it's easier and easier to push again.
Blogging is hard. It takes time and research. It takes creativity and style.
Companies that are serious about blogging with ROI in mind and don't have the people or time to make it happen work with an external resource.

Social media campaigns. There is some social media work that must be done in-house. An agency can learn the brand voice, but it can't be there when company culture is actually happening, so to speak.
But campaign-based social media can be outsourced to a skilled agency that works closely with the internal team to hit specific engagement, traffic and lead goals.
"We are committed to identifying the best ways that we can provide value based on the structure of the client's team, their social program and their scope," Emily says. "It's customizable. Do you look to us for strategic direction? Maybe you want feedback or input on the strategy? I'm personally passionate about the fact that we're not just order-takers. When our strategic recommendations aren't considered, yet we are responsible for the data that comes from a social program, I'm not really interested in those types of engagements."
Teamwork makes the dream work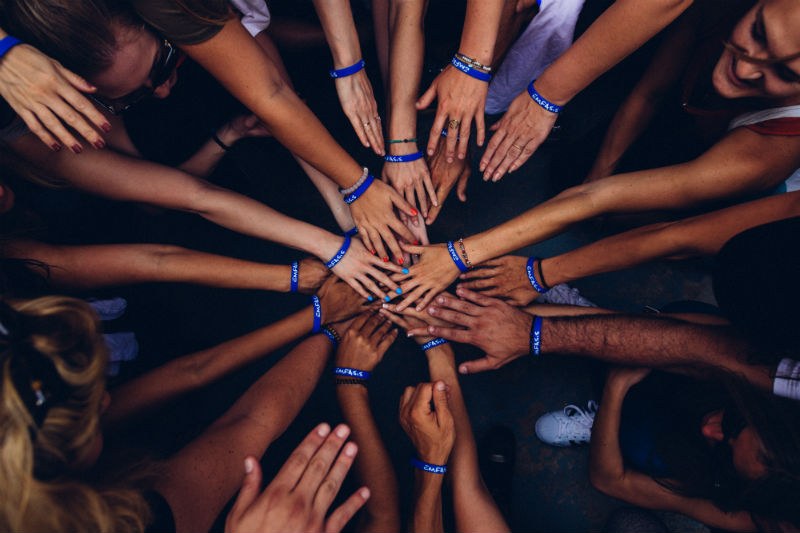 Investing in an external resource is a major decision for any company. Choosing a partner that can not only identify specific issues but solve those problems, as well, is crucial.
Work with an agency that offers real opportunities for performance and growth — and think hard about how to structure that relationship.
Make sure not to build another expensive box.