Voice search is becoming more popular as searchers rely more on their digital assistants, like Apple Siri, Amazon Echo and Google Home. Comscore's widely-reported prediction is that 50 percent of all searches will be voice-enabled by 2020. As effective marketers, we need to adjust our strategies accordingly.
On top of this, Google continues to modify its search engine results pages (SERPs), making it harder for traditional SEO optimizations to be as effective. The first organic position is being pushed further down the page by ads, the map pack, answer boxes, and other forms of the knowledge graph. This is amplified even further on mobile.

Targeting voice-based searches can help websites grow organic traffic as traditional search opportunities decline. Searches over voice are more likely to use long-tail keywords, which are descriptive phrases of three or more words. They make up 70–80 percent of searches on Google and are often easier to rank for because of their low competition.
How do you target voice searches?
Optimizing for voice search is the same as optimizing for traditional search. It starts with keyword research, involves writing quality content, and requires targeted metadata and on-page optimization.
The challenge with voice search is that Google doesn't currently provide sites with keyword or performance data on their traffic from voice specifically. It is wrapped in with other sources, so we have to understand how people use voice search.
Changing Behaviors with Voice Search
Searchers interact with their digital assistants almost as if they are humans. Queries are becoming longer, and more conversational. Instead of typing a general keyword or phrase, users are asking questions.
Since Google doesn't report on voice search separately, we have to conduct our keyword research under these premises. Look for question keywords while using AdWords' Keyword Planner, Search Console's Search Analytics, and Google's Suggested and Related searches.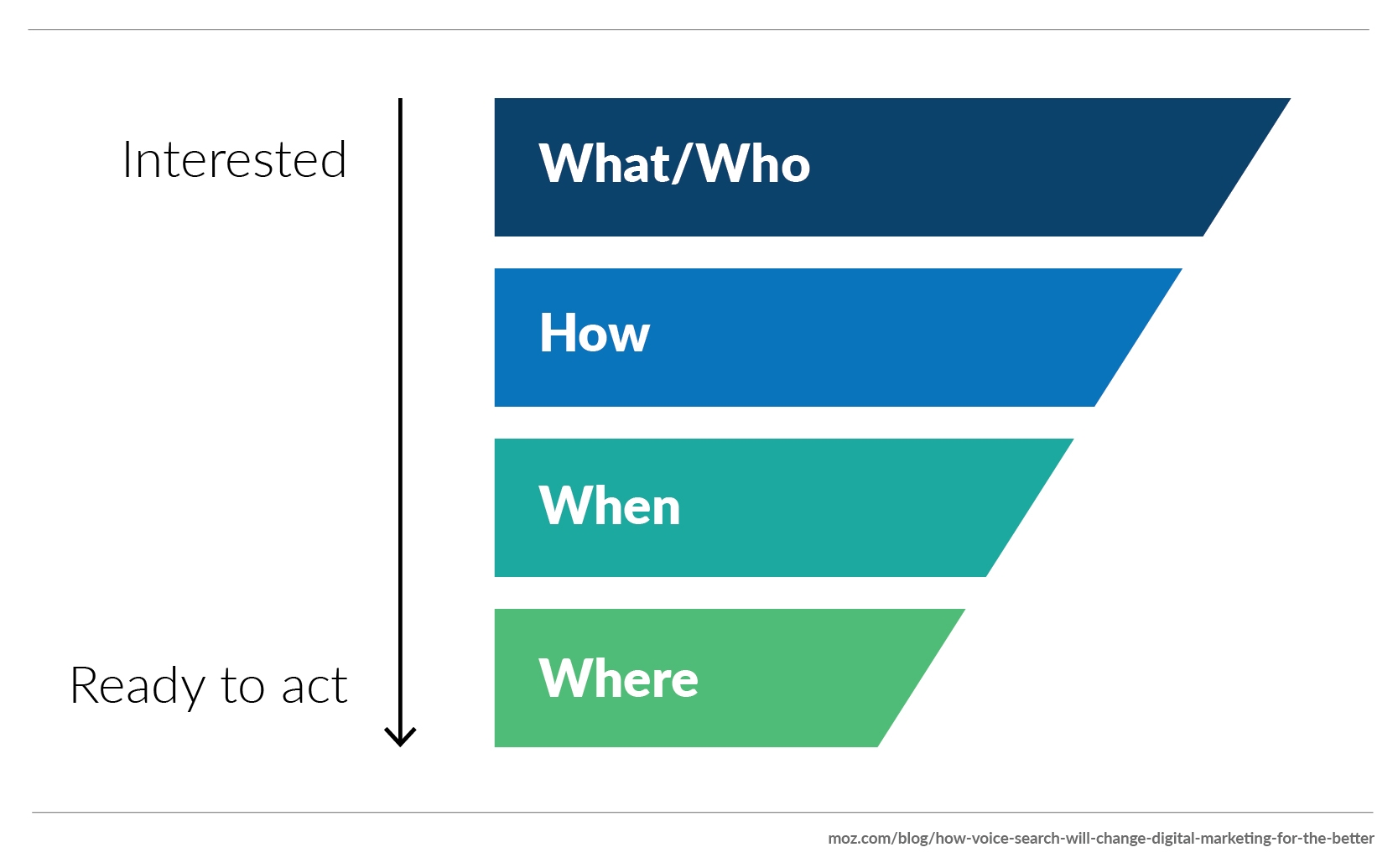 Question Keyword Examples
Who — Who are storm chasers? Who makes the best shingles?
What — What do gutters do? What is roof flashing?
Why — Why vent a roof? Why do walls sweat?
How — How long does a roof last? How to finance a roof?
Where — Where to buy roof shingles?
When — When does a roof need to be replaced?

These questions can provide further insight into user intent. Broader who/what questions indicate a user is learning about the topic and offer an opportunity to build brand awareness. While more specific when/where questions indicate a user is ready to act.
These keywords/phrases are more likely to trigger "answer boxes." Also known as featured snippets, "answer boxes" are results that Google pulls directly from indexed websites. They attempt to answer a user's query directly on the SERPs and most often result in position "0," above the traditional results.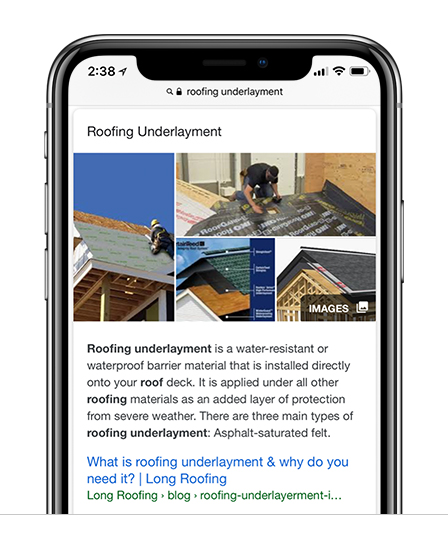 Voice searches often pull their answers directly from these featured snippets. So, the key to optimizing for voice search is writing content that answers common questions in your industry/market and getting them featured in the answer box.
Here are 5 tips for optimizing for featured snippets.


Other Trends to Monitor as Voice Searches Increase
The importance of Bing — Amazon Echo's Alexa uses Bing, while Google Home's Search by Voice uses Google. This is important to remember, because 69 percent of the U.S. smart speaker market share belonged to Amazon Echo in 2017. If this continues, it will be more important than ever to make sure you are including Bing in your strategy, and not as an afterthought.
The introduction of artificial intelligence (AI) that uses natural language — Google recently previewed its reservation-setting AI, Duplex, and it has people talking. The company's annual developer conference, I/O, showed a conversation where its AI called a business and scheduled an appointment as if it were human. The implications of this are still unclear, but it is very possible that users can and will start to convert online without ever looking at a screen. This feature is still in development, but it may be rolled out before we know it.
The search industry is constantly changing, and the rise of voice search is one area that is creating major opportunities for improving Organic visibility. So, if you aren't thinking of how this will impact your overall strategy, you should be!

If you have any questions or would like to share your experience with voice search, I'd love to hear from you! Comment below.