There are three factors, according to Adweek, that make advertising programmatic:
The ability to combine multiple layers of data from first-, second- and third-party sources;
Real-time bidding;
On-the-fly optimizations, referring to ad-buying scenarios driven by algorithms or machines.
Over 80% of digital display advertising purchased in the United States is considered to programmatic. By 2020, $65 billion will be spent on programmatic annually.
In an industry this big — and growing this fast — who can you trust?
The question is compounded by the opaque nature of customer information and inventory acquisition by mid-level demand-side suppliers. These mid-market DSPs — when they are not being devoured by massive tech companies, like the recent deal in which Zeta Global acquired Sizmek for $36 million — often face critical issues like data privacy, click fraud and ad viewability from behind a veil.
"The last two years have seen significant consolidation in the ad tech industry," writes Ofer Garnett, CTO and co-founder of YouAppi. "This trend has been driven by a challenging market, including new regulations and standards, ad fraud and the increasing demand for a simplified and more transparent supply chain for the digital advertising industry.
"Well into 2019, I predict these forces will drive similar trends, with many smaller players in the ecosystem disappearing and larger players potentially facing punishment by the market for stagnation or shady practices. Whom you choose to partner with will matter as the industry weathers this volatile season."
Transparency in an opaque industry
Silverback Strategies approaches programmatic advertising from a different angle than mid-level DSPs — specifically, from the supply side. Silverback works directly with publishers like Google and Facebook to purchase real-time inventory from their automated ad auctions.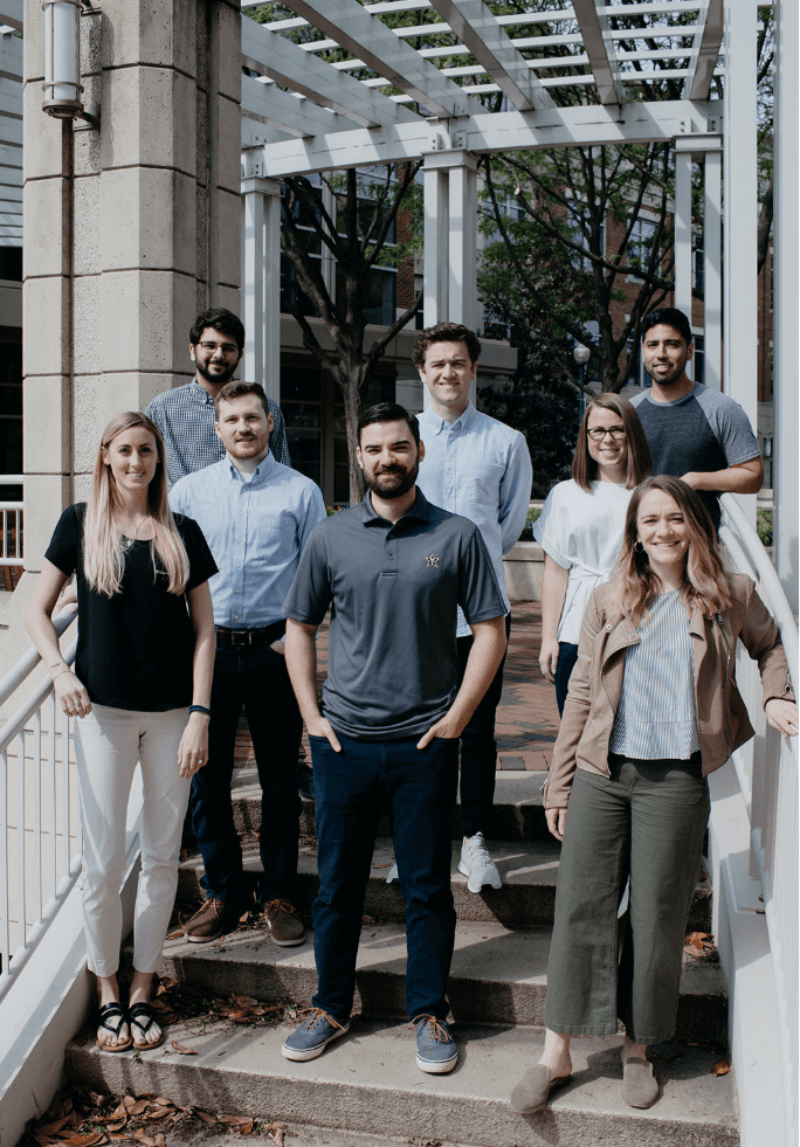 This, says Andrew Fuchs, Silverback's associate director of paid media and analytics, still allows the agency to utilize programmatic process on these platforms while embracing some key advantages:

In addition to programmatic inventory, Silverback account managers can also use ad products that are only available in self-serve formats.
Ad creative — the increasingly important differentiator in a world where almost any advertiser can access the power of algorithms and machines — plays a major role in SIlverback campaigns.
And, perhaps most importantly, Silverback's managers can discuss strategy with clients freely and transparently.
Unlike many mid-market DSPs, Silverback has no secrets, and clients aren't simply fed into the machine.
"Essentially, paid search and media still requires a custom setup," Andrew said in a recent sit-down interview in Silverback's Alexandria, Virginia offices. "We are relying more on automation, but there's still so many levers we can pull. To just put campaigns on autopilot would cause our clients to miss out on a ton of opportunities."
Here's the rest of an intriguing conversation with Andrew that covers Silverback's take on programmatic ads, paid media strategy, click fraud and balancing machine learning with account management by actual living, breathing people.
Programmatic Ad Strategy with Andrew Fuchs, Silverback Strategies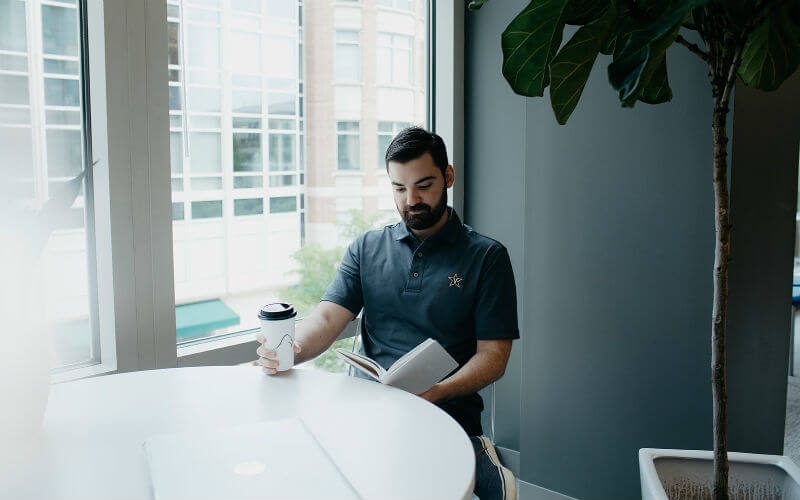 Talk to me about Silverback's approach to programmatic advertising.
Andrew: Well, it's kind of complicated, because we don't really do it in the traditional sense of the word. Usually, when people think about programmatic advertising, what they are envisioning is a scenario where their search display ads are running through a third party, as opposed to directly through Google's ad platform.
The idea is that you'll hit several different ad networks and get more reach. What we've found is that the advertiser in that kind of programmatic scenario typically doesn't have as much control over the audience they're hitting, or the placements their ads receive.
That's typically our argument against demand-side advertising. We can drive better performance on the Google Display Network or Facebook directly.
The clients we work with won't max those opportunities out before reaching their budget limitations. When clients that we work with — who usually have limited budgets compared to, say, a Fortune 100 company — think about where they can move next, we usually say, let's look at how much more opportunity there is to get leads at a cost in line with your budget on the GDN. We can still cast a wide net.
If you go to a DSP — a third party provider —you're probably going to pay more per lead. You may get more leads, but are you comfortable paying that higher CPL?
That makes sense, but what do you do when a client feels that they've had issues with the Google Display Network in the past and really wants to try other options?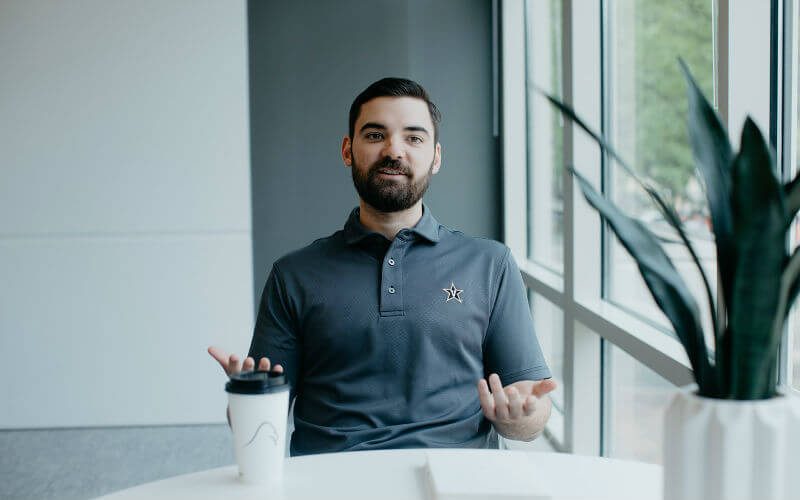 Andrew: That does happen from time to time — a client will have anecdotal examples of situations where the Google Display Network didn't perform as well as they wanted. That's tricky, from our perspective, because it wasn't our agency or our account managers who handled that program.
We're confident we can get the performance the client wants through the GDN, but if they had a bad experience, it makes sense that they're hesitant to go back. More often than not, though, we'll have the conversation, discuss our approach, and the client makes the decision to stay off the DSPs.
And what is that approach?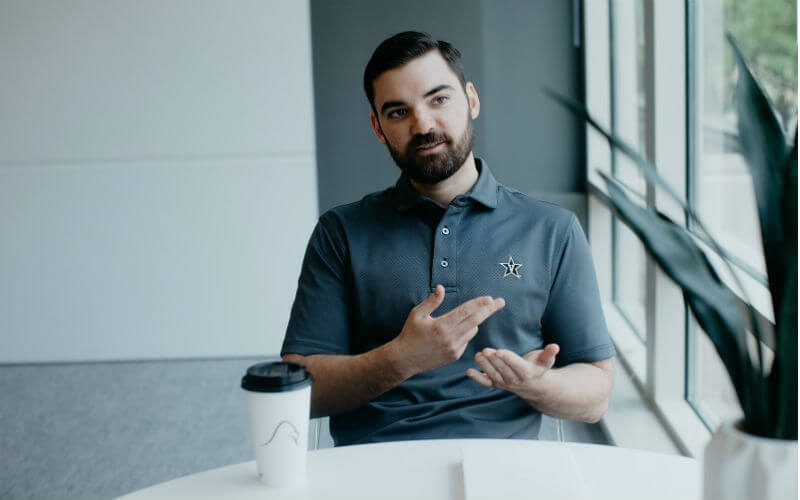 Andrew: Everything we do is becoming automated. Not just on display, but search, ad copy, everything. We're still confident in automation and algorithmic bidding on the whole, but we trust in Google's and Facebook's algorithms, specifically.
We would rather rely on the platforms themselves over a DSP that has its own proprietary algorithm. Sometimes (DSPs) are transparent about it, sometimes they're not. I'd say more often they're not. You could pay a lot more for the same amount of impressions with the DSP compared to Google or Facebook.
Then, there's cost. Typically, those DSPs have to make money, so they mark up the inventory. They tack a couple of percentage points on top of the CPM. And again, you're not always sure what you're going to get. Brand safety is a big concern.
Look, there's a reason that sites have ad inventory on the Google Display Network. Google has to want to work with them. Google has to be comfortable being associated with them. Not to say that every site on the GDN is good and wholesome, but there's a lot more screening that goes into what Google puts on their network compared to other providers.
I think there's a little bit more uncertainty of where you're showing up if you run through a DSP.
Click fraud and viewability are issues that don't seem to go away. How can you be sure that you're mitigating those kinds of risks with Silverback's clients?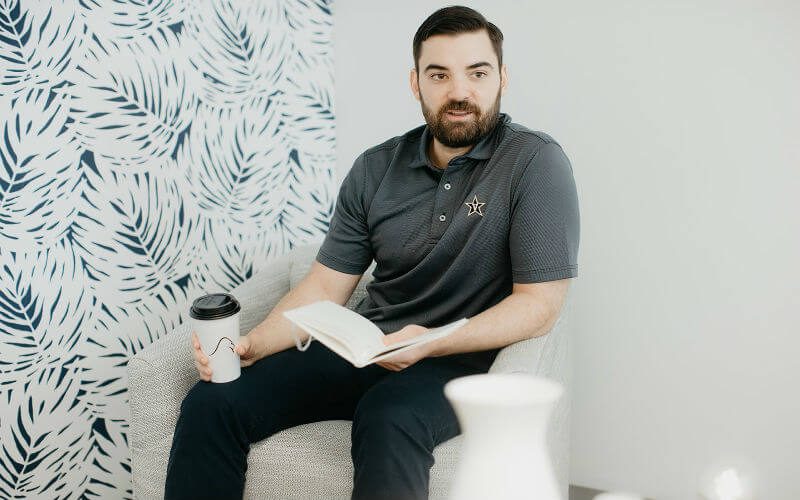 Andrew: Again, it's by working with providers we know we can trust. Google has invalid click or fraud click detection. It's layered onto everything we do, both on the search side but also display.
It's a little bit more difficult to detect on the display side. I think that's one of the benefits of running straight through Google, though, is that it's the best that's out there.
Google, Instagram, YouTube and Yahoo! actually work with Integral Ad Science now. The services that they provide can basically be layered onto those display network offering.
Another thing that's nice about Google, specifically, is you can bid on cost per viewable impression, ensuring that you're paying only when your ad is seen. You can bid on clicks, taking it a step further.
Obviously, the customer saw your ad if they clicked it. We can even bid based on conversions on the display network.
I think we've kind of eliminated the element of uncertainty in terms of who's seeing our ads and who isn't by only paying for the people that are seeing it, if not actually clicking or converting, as well.
So Silverback basically uses programmatic elements in its paid search and paid media programs through its utilization of specific platform ad networks over DSPs. The account managers play key roles in the decision-making process, creating and executing the strategy on behalf of the client. If we keep hearing about how great AI and machine learning is for this kind of advertising program, why does Silverback rely on its people?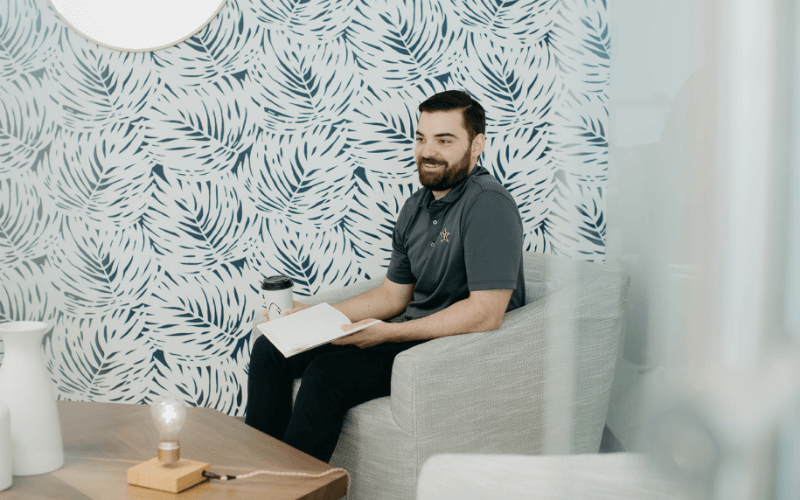 Andrew: We're finding more and more that first-party data is the key to a campaign's success, which is not something the system would do itself. You obviously have to get that data and figure out how to use it.
You need to get a customer email list or prospect list from a client, and then upload it to these platforms, whether it's Google or Facebook, and then do lookalike targeting. We're finding that's outperforming pretty much everything.
In addition to that, creative is half the battle. Yes, it's becoming a little bit more automated, but we're still finding that tailoring creative and having a lot of control over the media we're putting out there is still extremely important. I don't feel like that's something a machine could do.
Essentially, paid search and media still requires a custom setup. We are relying more on automation, but there's still so many levers we can pull, and to just put it on autopilot would cause our clients to miss out on a ton of opportunities.
Learn More About the Silverback Approach.
Discuss Silverback's customized ad programs with our team. Set up a conversation by contacting us today.