In October 2016, mobile internet usage exceeded that of desktop for the first time.
This was no surprise to Google, though. (Is anything ever a surprise to Google?) Way back in 2010, then-CEO Eric Schmidt announced Google's commitment to "mobile-first" development, which has resulted in profound updates to its search engine. With innovative ad formats, faster technology or personalized search experiences, each new iteration of the SERP brings its own set of measurement challenges for digital marketers.
Meanwhile, measurement technology has fallen behind as web analytics platforms often fall short of providing complete insights into user journeys across channels and devices. Google's strong push for Accelerated Mobile Pages (AMP) and Apple's recent release of Intelligent Tracking Prevention (ITP) only adds to this challenge.
Here are some of the challenges that recent mobile-friendly changes present for marketers (and some solutions to overcome them):
1. Google My Business and AdWords Call-Only Campaigns
Improving user experience on mobile is all about clarity and short conversion paths. To this end, Google has built several conversion points directly on the search results page (SERP). These changes have had a particularly significant impact on measurement for the "micro-moments" that affect local businesses and brick-and-mortar stores.
Since 2014, searches with local intent have been triggering results from Google my Business (GMB) profiles, meaning that users no longer have to visit a mobile site to find a business' opening hours, location and phone number. A high share of phone calls to businesses now originate from the GMB listings. Based on a sample of Silverback clients, we found that at least 25% of calls driven by organic traffic now transit directly through Google My Business (tweet this!).
On the paid side, Google introduced new ad experiences such as Adwords call-only campaigns and message extensions. Mobile users are within one tap of reaching businesses through these ad formats. We found that call-only campaigns often produce higher interaction rates on mobile than traditional search campaigns and can yield a better cost per lead, especially for businesses with short sale cycles.
Mobile search conversions present a strong attribution challenge for marketers. Mapping an organic phone call to a specific search query is virtually impossible. Attributing a call to Google my Business versus a paid search campaign has only gotten more complex with the update made to location extensions earlier this year. The same phone number can show for both search results, blurring the line between organic and paid performance and limiting the scope of optimizations for digital marketers.
To overcome this challenge, we strongly recommend the use of a third-party call tracking platform and vanity numbers to closely monitor phone calls occurring on the SERP and tying them to existing CRM data. If you don't already have a service CallRail.com is an option we often recommend for having the right features at the right price.
2. Home Service Ads (HSA)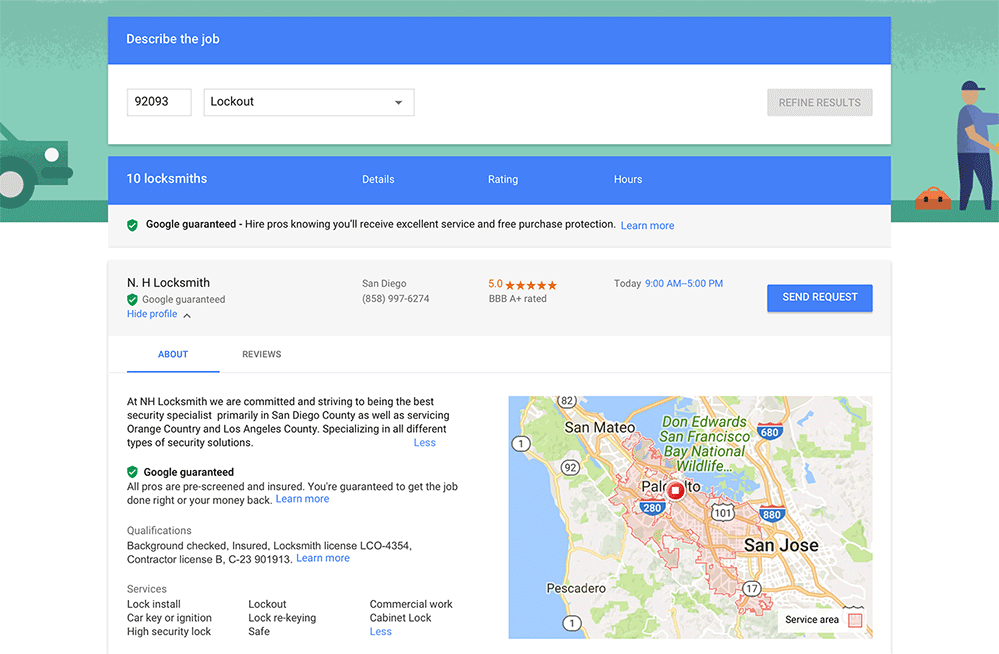 Home Services Ads (HSA) are another way Google is changing the SERPs to be better optimized for mobile search. With HSAs, lead tracking is much easier through Google's native lead management and follow up tools. However, while transitioning from an auction-based pricing model to a fixed-lead price makes advertising easier, it also reduces overall visibility into user queries and, ultimately, the customer journey.

Updates to the mobile search experience should only accelerate as Google responds to Facebook and Amazon's recent innovations. Both tech giants are trying to circumvent the "search step" that often lies at the bottom of the marketing funnel. Facebook uses audience modeling and third party data acquisitions to do so, while Amazon is placing a shopping assistant directly into consumers' homes in the form of Echo and Alexa.
3. Google Accelerated Mobile Pages (AMP) Project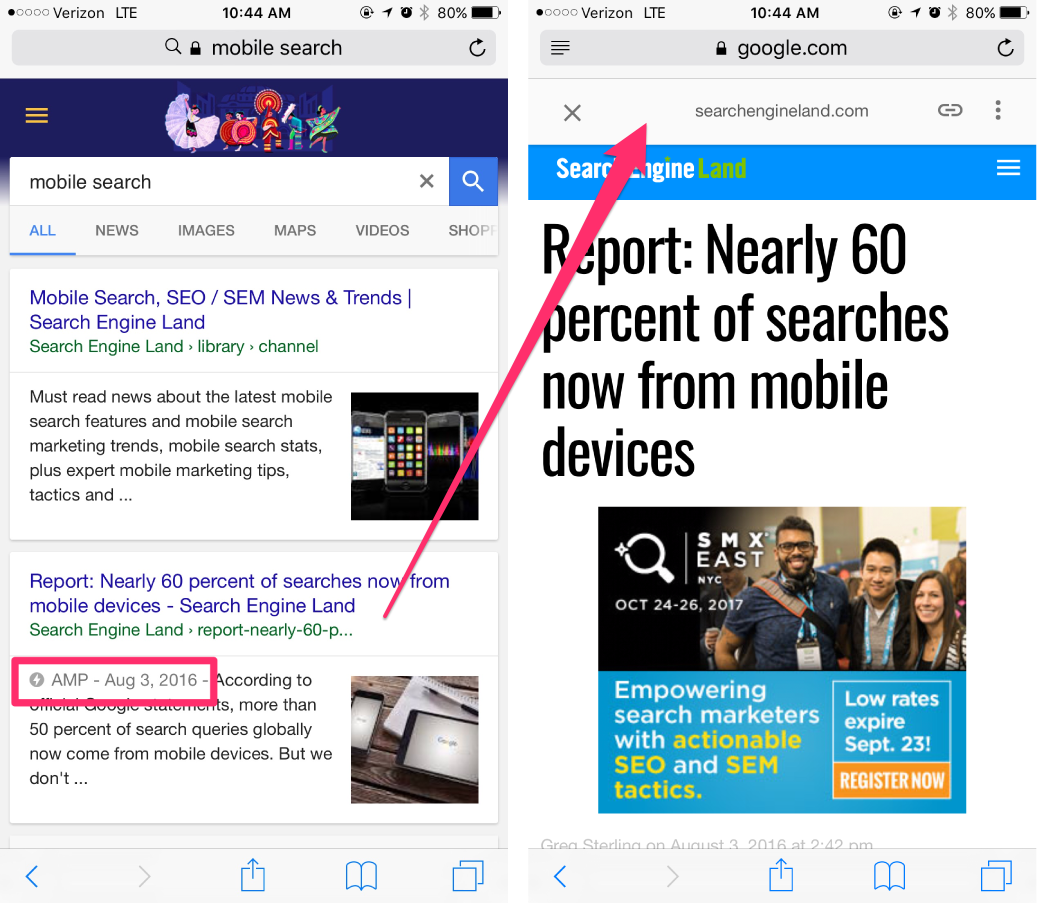 Google's strong push for the Accelerated Mobile Pages Project (AMP) is also creating new challenges for mobile search measurement. The technology consists in serving and rendering web pages much more quickly by caching a lighter version of the code on Google's AMP server and by blocking third party scripts.

For measurement purposes, AMP requires the implementation of a dedicated version of Google Analytics that identifies users differently than the traditional Google Analytics code. In other terms, users going back and forth between AMP and regular webpages are very difficult to track because each additional session is registered as coming from a new user.
4. Decline of Forms
In a recent study, Google found that 82% of mobile users are reluctant to give their contact information online (tweet this!). In an age of informational overflow, sharing contact information is often perceived as surrendering to endless sales calls and promotional emails.
Adding to this issue, mobile users are much less likely to submit forms in the first place. Across a sample of Silverback clients, we found that phone calls and clicks on "get directions" links account for more than two thirds of conversion actions taken by mobile users (tweet this!).
Digital marketers must offer simpler ways for their customers to reach them on mobile. Examples include "click to call" buttons in site headers, directions to the closest store, and live chat functionality. Continuing to design mobile experiences and optimizing search campaigns for the traditional flow of "search result, landing page, form" will only lead to diminishing return on ad dollars.
5. Offline Conversions
Measuring new conversion points on mobile isn't always enough. With 90% of sales still happening in stores, tying mobile searches to offline conversions is a must for businesses with retail locations.
There are two ways of measuring offline conversions within Adwords. Whenever a user clicks an ad, Google generates a unique click id (the "Gclid") that can be stored within a CRM and re-imported into the ad platform with its attached sales value. This is particularly convenient for businesses with long sales cycles and a sophisticated CRM.
Store conversions can also be tracked. Using location data from its fleet of Android devices and Google Apps, Google is able to report with 99% significance on the number of users who clicked an ad and eventually visited a store. For branded queries, we've seen that users are 4.7x more likely to visit a store after clicking on an ad than they are to call the number on the ad itself (tweet this!).
6. Cross-Device Conversions
Web analytics platforms still rely on technology that was built to analyze user behavior and traffic from desktop computers, when the consumer journey was much more linear and predictable. Because they rely on cookies for tracking, these platforms tend to over-credit campaigns at the bottom of the funnel and generally undervalue mobile campaigns.
Adwords' cross-device conversions offer a clever solution to this problem. Aggregated and anonymized data from signed-in Google users is used to link mobile clicks to desktop conversions and vice versa. We recently found that mobile campaigns can get credit for 7% more conversions when cross-device conversion are enabled (tweet this!).
Unfortunately, there is no such easy solution to track conversions originating from clicks on mobile search results. Google Analytics does have a cross-tracking report, but it relies on advanced code implementation and only reports on sessions where users log in on both devices.
7. Apple's Intelligent Tracking Prevention (ITP)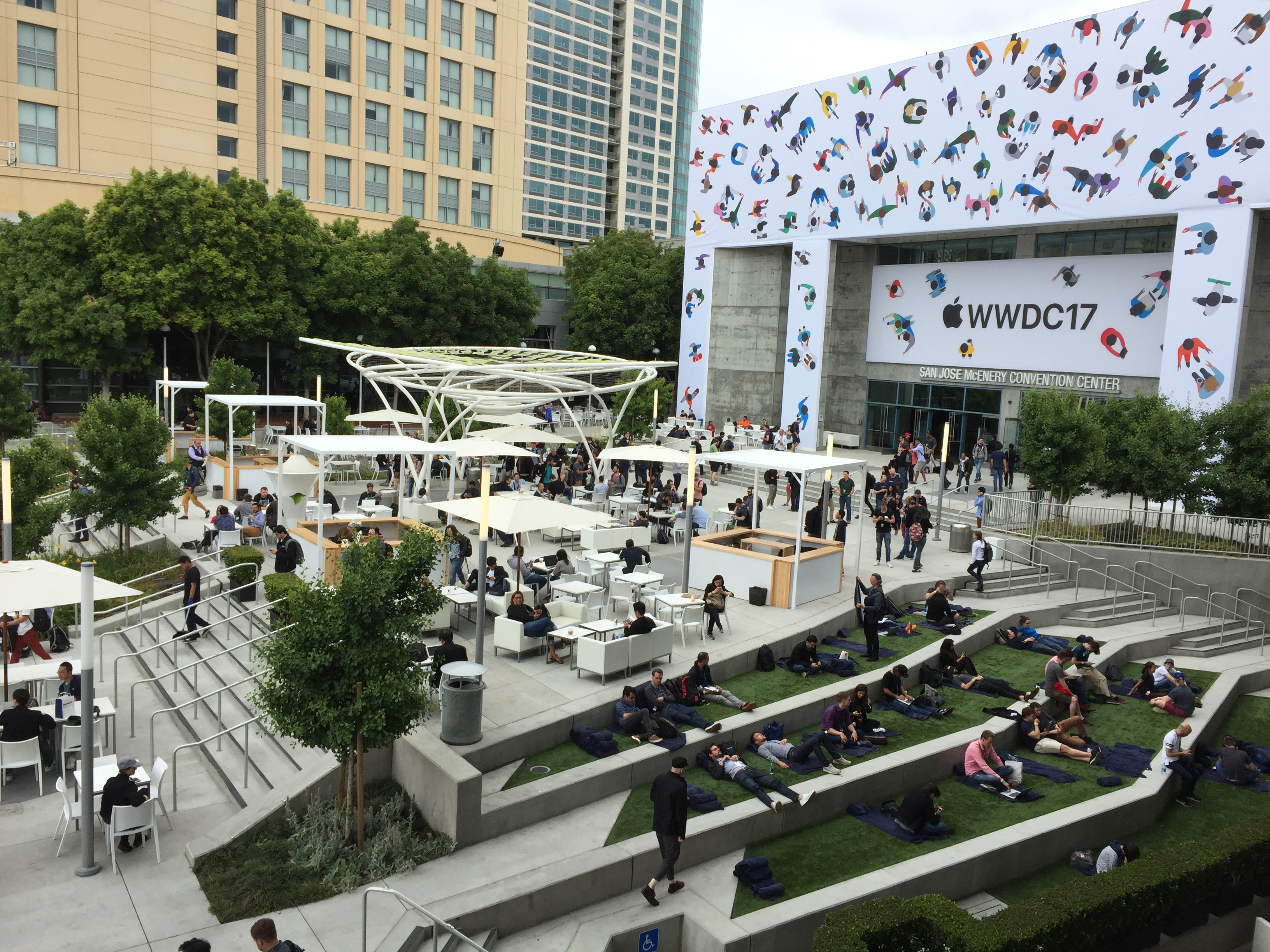 Citing user privacy as a top concern, Apple recently announced the addition of Intelligent Tracking Prevention (ITP) to Webkit, the open source browser engine behind Safari on iPhones. This new feature will work by limiting the ability of tracking scripts to load within the Safari browser, using a machine-learning model to establish whether a script actually benefits a user experience or only satisfies cross-site tracking needs of advertisers.

The digital marketing industry is expecting most tracking scripts on Safari to be blocked as a result, especially if the script originated from domains that haven't gotten any interactions from the user in question. Google has since developed a solution to bypass this issue by storing ad-related data straight within the Google Analytics cookie.
For this reason, we strongly suggest that search marketers verify the linking between their Adwords and Analytics accounts and closely monitor conversion volume from iOS 11 users in the coming weeks. It is likely that some mobile search campaigns, especially for businesses with long sales cycle, will start underreporting conversion volume.
Mobile Search Attribution Full of Both Opportunities & Challenges
The shift from desktop to mobile has created several new opportunities for digital marketers to get in front of their customers at the right time, with the right message, but not without some new challenges. Attributing value to mobile search is a complex process that requires a wide array of technical and marketing skills, certainly justifying the need for strong collaboration across marketing and development teams.