I'm a millennial homeowner, married with three kids. For some home services marketers, I'd be their ideal customer. But I represent a shrinking demographic.
According to the U.S. Census Bureau, being a homeowner puts me in the company of roughly 1 in 3 of my millennial peers under the age of 35, which is significantly lower than previous generations.
Traditional ways of reaching my demographic profile aren't working as well as they have in the past — radio hits, sponsorships, and direct mail are a few examples of these dying tactics.
Other channels, like social media, are growing in popularity. Pew Research reported in 2019 that 82% of US adults between age 30-49 use social media.
But from my experience, I get pummeled with ads on social.
Just recently a Twitter ad asked me to attend a webinar about metabolic 'fingerprint' of pseudomonas aeruginosa as single cells and in biofilm.
Um…say what, now?
It was a wasted ad. Not because it was on Twitter, but because it was irrelevant to me.
I am NOT saying all social media ads are bad. Far from it. I've even purchased home services attributed directly to promoted social posts. I'll share a quick story…
Twitter, LeafFiler, and Acorn Bob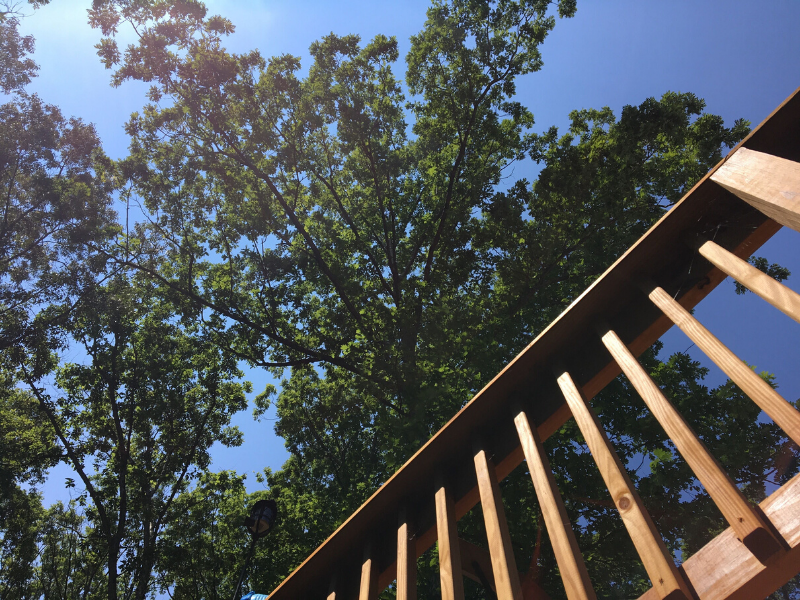 My kids call the old oak tree by our house "Acorn Bob" because it drops thousands of acorns on our roof every September. They hit our roof with a THWACK that can be heard throughout the house. Cleaning out those gutters is a pain in the ass.

In late July, 2018 I saw a promoted Twitter post from LeafFilter about their gutter protection system. I watched the video, clicked through and booked an appointment. Ultimately I made the purchase.
Either it was purely coincidence, or they targeted the ad at my demographic profile with enough time to move me through the sales and installation process before the fall when I need gutter protection.
If it's the latter (pun intended) I would give that marketer a high-five.
But not all ad campaigns have fairytale endings. So when I see irrelevant ads on social media, it makes me wonder…
Why was this ad served up to me?
Did this company do their research?
How much ad spend did they waste?
Look, I get it. Marketers are under enormous pressure to drive revenue and prove ROI. And advertising has been around for quite some time, making it easily quantified.
But when a half-baked campaign burns through the budget and produces no results, marketing is responsible.
That's why it pays to do marketing research *before* launching a campaign. Because if you understand your buyer, you can market to them better.
What is marketing research?
Marketing research is used to identify opportunities and threats that influence both brand and performance marketing. It is used to create buyer personas, develop key messages, influence brand and content strategies, and more.
It's a strategic weapon that can focus your marketing messages to appeal to your ideal customer. After all, if your message is intended for everyone it will attract no one.
And customers are in control. They're the ones blocking ads, unsubscribing from your email list, unfollowing your brand's social account. It's our job as marketers to empathize with them. We must share in their frustrations, and celebrate when they accomplish their mission.
Experience matters. Especially when purchasing home services.
But to create a memorable experience, you must start with a fundamental understanding of those target customers.
Who is your target?
Why is there a need?
When are they active?
How do they make decisions?
What are their emotional triggers?
Where do they go online to find info?
These are just a few questions you need to answer to better understand your buyers. And they can be answered through research.
4 ways to level up your home service marketing with research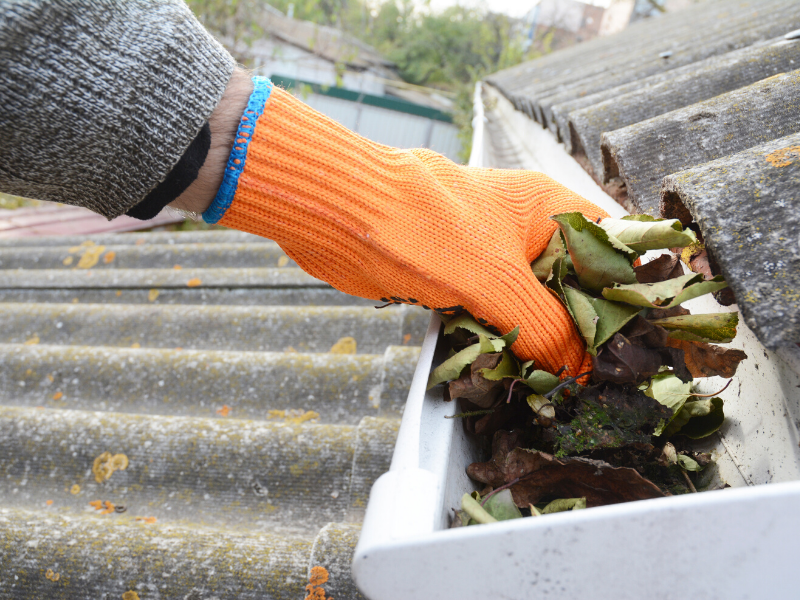 1. Develop ideal customer profiles
There are great customers. There are terrible customers. Marketing and sales activity should focus on attracting the customers you want more of, and disqualifying the customers you know are not worth your time.
Marketing research can help you understand the demographic and psychographic information that embodies these ideal customers.
This helps you develop buyer personas, or ideal customer profiles. This can be a tool to focus messages that will resonate with these ideal buyers and help sales better identify qualified opportunities to pursue.
Using the LeafFilter example, I'm going to assume they did their research and targeted millennial male homeowners, age 25-40, and lives among their service zip codes.
But demographic information isn't the only key to developing ideal customer profiles. Like I mentioned in my story, cleaning out gutters on my house is a pain in the ass. There are literally oak trees all around. Herein lies another element of what might be their ideal customer profile: homes in heavily wooded areas.
2. Refine brand differentiators
A differentiator is what sets your home services company apart from competitors. It's what makes your brand unique. If you can truly claim and prove an aspect of your service that is relevant and valuable to your targets, it can strengthen your brand and market position.
In the LeafFilter example, their differentiator is patented screen filter technology scientifically designed to keep everything out of your gutters — except for water. And it works.
With marketing research, you have an opportunity to uncover and refine brand differentiators. Some you might already know, but often this kind of research leads to new insights you haven't considered before.
This is especially important for commodity services. If you notice you are losing out on price, it may be time to consider marketing research to focus on refining your core differentiators and highlighting them in your marketing material. This distances you from other home service providers, making you more valuable to the right targets.
3. Focus marketing messages
Marketing research helps marketers understand the emotional triggers of target customers and what incites them to take action. This is critical to developing the right messages and offers to use on website copy, social media posts, advertisements, email campaigns, and at trade shows and networking events.
Inconsistent messaging can be a brand killer, especially if you offer a service where the messages are conveyed through human-to-human interaction between customers and sales representatives or account managers. Marketing research can help provide structure to these messages and get your staff aligned with your brand.
After I had clicked on that Twitter ad and booked an appointment with LeafFilter, a sales rep came out and gave a demo of the screen technology in-person. Because I'm a marketing nerd, I recognized that his pitch sounded very similar to the ad. He amplified the pain of cleaning gutters, and even connected the dots to how an effective drainage system can protect my home from a number of things, including roofing damage, rotting wood, basement flooding and foundation cracks.
4. Create compelling content
Marketing research can also be used to understand the specific pain points and challenges of your ideal customers. By creating content that speaks to these pain points, your content instantly becomes more relevant.
But creating one blog post will not be effective.
Successful content strategies require consistently publishing relevant thought leadership that speaks to your customer's pain points. Doing this also has an impact on your company's brand being seen as a trusted authority.
I'd be remiss if I didn't share one last LeafFilter example (they're not paying me, I swear. I just had a very good experience). They created this visually appealing and humorous "clogged gutters flow chart" that helps illustrate the value of their product in a fun way that resonates with the core challenges of why someone would need their product.
Conclusion
Poor marketing performance is often a symptom of a larger problem — companies simply do not understand their target customers as well as they should. Doing marketing research can lay the foundation for a successful, high-performance marketing engine that drives more qualified leads and ultimately more revenue.
Silverback Strategies offers services designed to understand your audience's behavior to accelerate the performance of digital marketing campaigns.
It's simple.
If you understand your buyers, you can market to them better.
For more insights, connect with me on LinkedIn or follow me on Twitter @John_Tyreman