Whether you listen to podcasts to make the most of a long commute, or for background noise as you cook dinner or prep for a night on the town, or even if you have never listened to one in your life, this low-maintenance form of entertainment is making its mark in American society.
At this time, at least one in five Americans are sipping the podcast Kool-Aid, and more specifically nearly one in three men age 18-34 are. Not necessarily a new form of media, primitive variations on the podcast have been around since the 1980s, but they really took off in in their modern form with the podcast Serial in 2014.
The typical podcast audience mix is unique, in the fact that many listeners are excellent "marketing dodgers," people who avoid most targeted ads at all costs. In truth, sometimes the advertising portion of a beloved pod can be pretty hysterical; it all depends on your host.
If you're curious about hopping on this trendy bandwagon, check out some of Silverback Nation's favorite pods below, and share your own recommendations in the comments.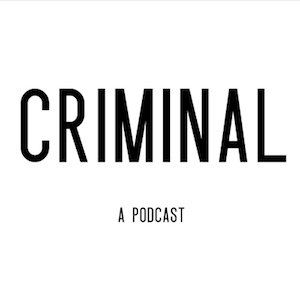 Criminal, hosted by Phoebe Judge
Recommended by: Andrew Nelson, VP of Client Partnerships
"Serial was a great podcast. It kept us all at the edge of our seats for hours and weeks on end. Serial raised the bar for podcasts with its simple delivery, quality production, and top-notch storytelling. When it ended, I hadn't found anything that was able to fill the gap left by Serial, until I found Criminal. Criminal satisfies that gap by providing 'stories of people who've done wrong, been wronged, or gotten caught somewhere in the middle.'
"Each episode is a new case ranging in topics from Venus Fly Trap thefts to counterfeit currency with inkjet printers. While the episodic style of Criminal may not be as addictive or 'binge-worthy' as Serial was, it will provide short spurts of fun true-crime style entertainment."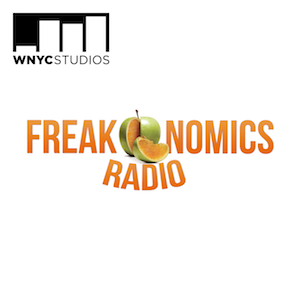 Freakonomics, hosted by Stephen Dubner
Recommended by: Lindsey Tynan, SEO Account Manager
"Freakonomics 'explores the hidden side of everything' by digging into popular topics of everyday life and providing insight into the economics behind each. I love that they discuss everything from sports to crime—there is something for everyone. The topics are current and the hosts' delivery keeps you hooked!"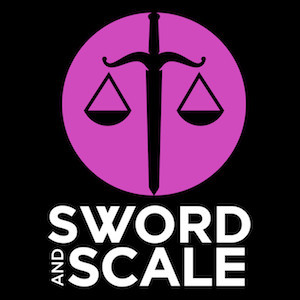 Recommended by: Sydney Baker, Web Developer
"I was probably a homicide detective in another life because I'm a sucker for true crime stories. Sword and Scale is also really good at keeping everything in perspective when I think I'm having a bad day."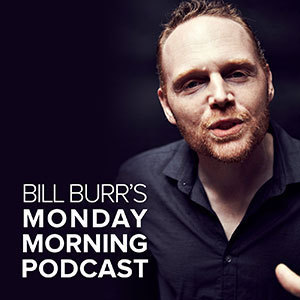 Recommended by: Jacob Shibley, Paid Media Manager
"I truly enjoy listening to Bill Burr's Monday Morning Podcast, and his Thursday Afternoon, Just Before Friday, Monday Morning Podcast. There is something about hearing my favorite comedian's goofy, uneducated perspective on life and world events twice a week that reminds me to not take life too seriously. Plus the way he reads his advertising copy is hilarious."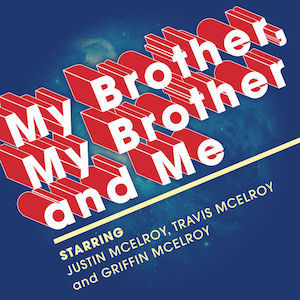 Recommended by: Janet Beckley, Content Project Manager
"This silly, improv comedy style podcast never fails to make me laugh during my lengthy WMATA commutes. The McElroy brothers were blessed with some pretty sharp wit genes, and they leave no stone unturned while dispensing generally hazardous advice to listener-submitted questions. The segment for Yahoo Answers questions is my favorite."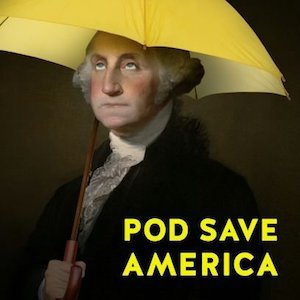 Pod Save America, hosted by Jon Favreau, Jon Lovett, Dan Pfeiffer and Tommy Vietor
Recommended by: Ben Kirst, Director of Content Marketing
"I love politics, political strategy and history. I'm also an unashamed Democrat who needs something that I can listen to for long stretches at the gym or while stuck in D.C. traffic. Pod Save America checks all of those boxes."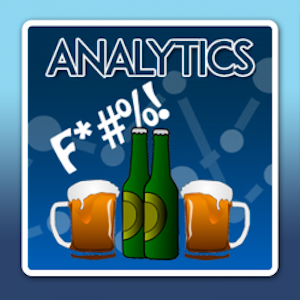 Recommended by: Jonny Mazo, Analytics Manager
"I'd recommend the Digital Analytics Power Hour because the content they cover is really informative in terms of the digital analytics industry. They have great, knowledgeable guests and the discussion really helps you view digital analytics from new angles. I love their discussions on the current state of digital analytics and its future. It's definitely changed the way I look at web analytics."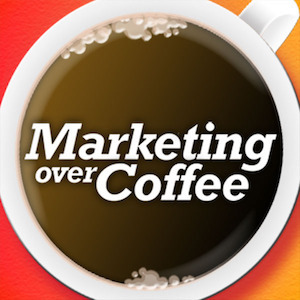 Marketing Over Coffee, hosted by John J. Wall and Christopher S. Penn
Recommended by: Ashlee Clift, Sales and Marketing Coordinator
"This is more of my nerdy fix a la marketing. When I first started working at Silverback, I wanted something other than music to listen to at work — something I could mentally tune in and out of based on the compelling nature of the 'talk' — and something that would subconsciously improve my professional speech.
"It covers a broad range of marketing topics and features successful marketers from various specific industries. I find it interesting to poke my head out of the digital world and stay on top of marketing trends as a whole. Plus, it helps me maintain a mental catalog of conversational topics for networking!"
Are you a podcast fanatic? Share your favorites with us in the comments below or on Twitter @SilverbackStrat.