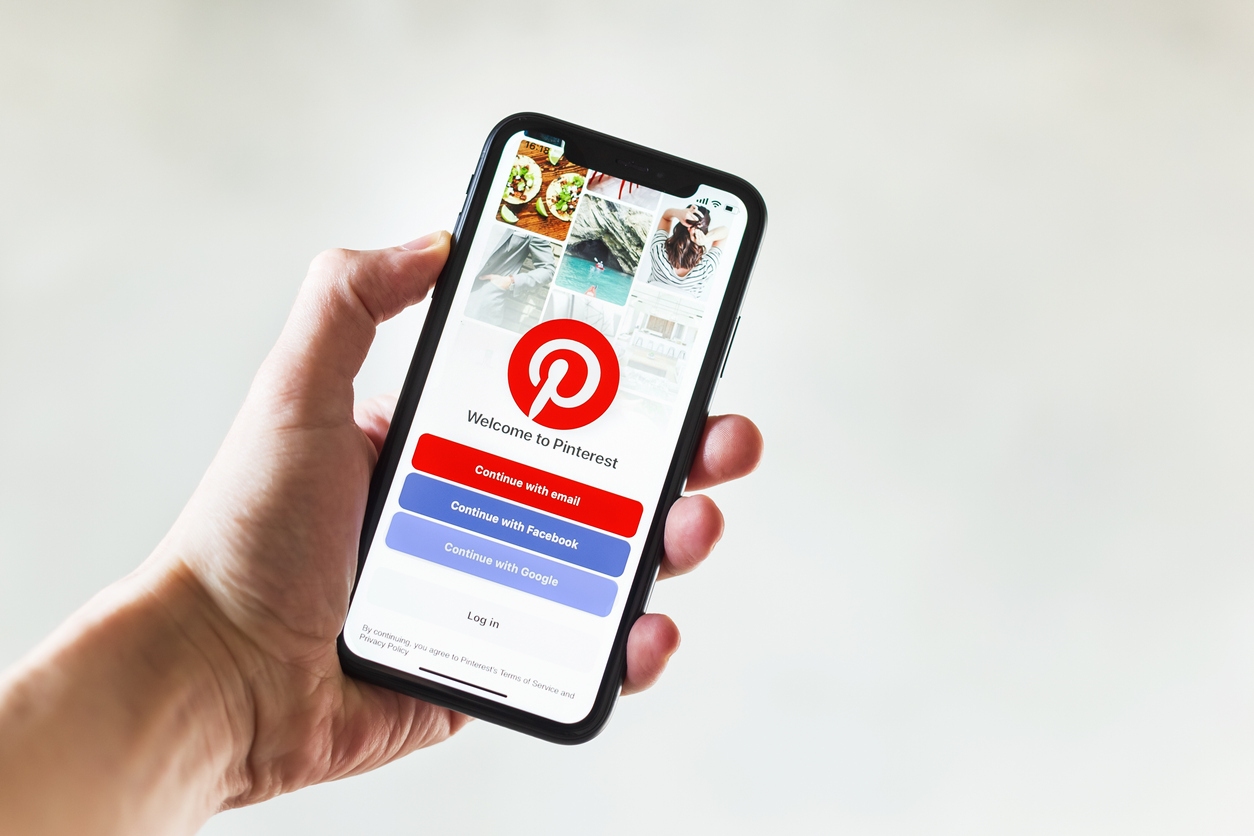 What platform has 291 million active monthly users, a 72% awareness reach, and a 14.2-minute average dwell time, yet only 27% of marketers use it?

We're talking about Pinterest.
Pinterest, for anyone who may have been living in their own rabbit hole, is a bookmarking platform ("it's not a social service," Pinterest CEO Evan Sharp notes) that allows users to create online boards on which they are able to save ("pin") pieces of content they find appealing. Users are also able to repin (share), like and comment upon content saved by other users.
Pinterest is, by its nature, heavily visual. A key part of the pinning experience is curating boards based around specific interests and organizing them in aesthetically pleasing ways.
The early days of Pinterest included predictable hand-wringing over copyright issues and monetization, but those worries faded into the background as retailers realized that the platform could be, essentially, a giant fire hydrant for C2C traffic referrals and sales.
Pinterest delivers sales, marketing strength
Since Pinterest quickly came to play the role of aspiration forum / wish list / self-help guide for millions of users, the idea that brands could make tons of money by creating great experiences for users on the platform and encouraging them to share was relatively easy to grasp, copyright be damned. Shopify reports that the average order from a Pinterest shopper is $50 - the highest of any social platform - and its 100 million monthly users post over 2 million product pins per day.

Free advertising and a ready-made sales funnel? That'll do nicely. Oh, and it's a ready-made mobile strategy for retailers, as well, since 80% of the Pinterest audience accesses the platform via phones and tablets.
It's no wonder that a lot of e-commerce retailers are seeing success. On Pinterest, people are actively pinning products they like, which presents e-commerce advertisers with a perfect opportunity to get their products in front of the right people while they're in a shopping frame of mind.
Pinterest is often seen as a platform for women, which is fair, since roughly 80% of its users are female, according to Statista. However, the platform is not completely male-free. The male audience has increased from 14% in 2013 to 20.5% in 2019.
How do Pinterest ads work?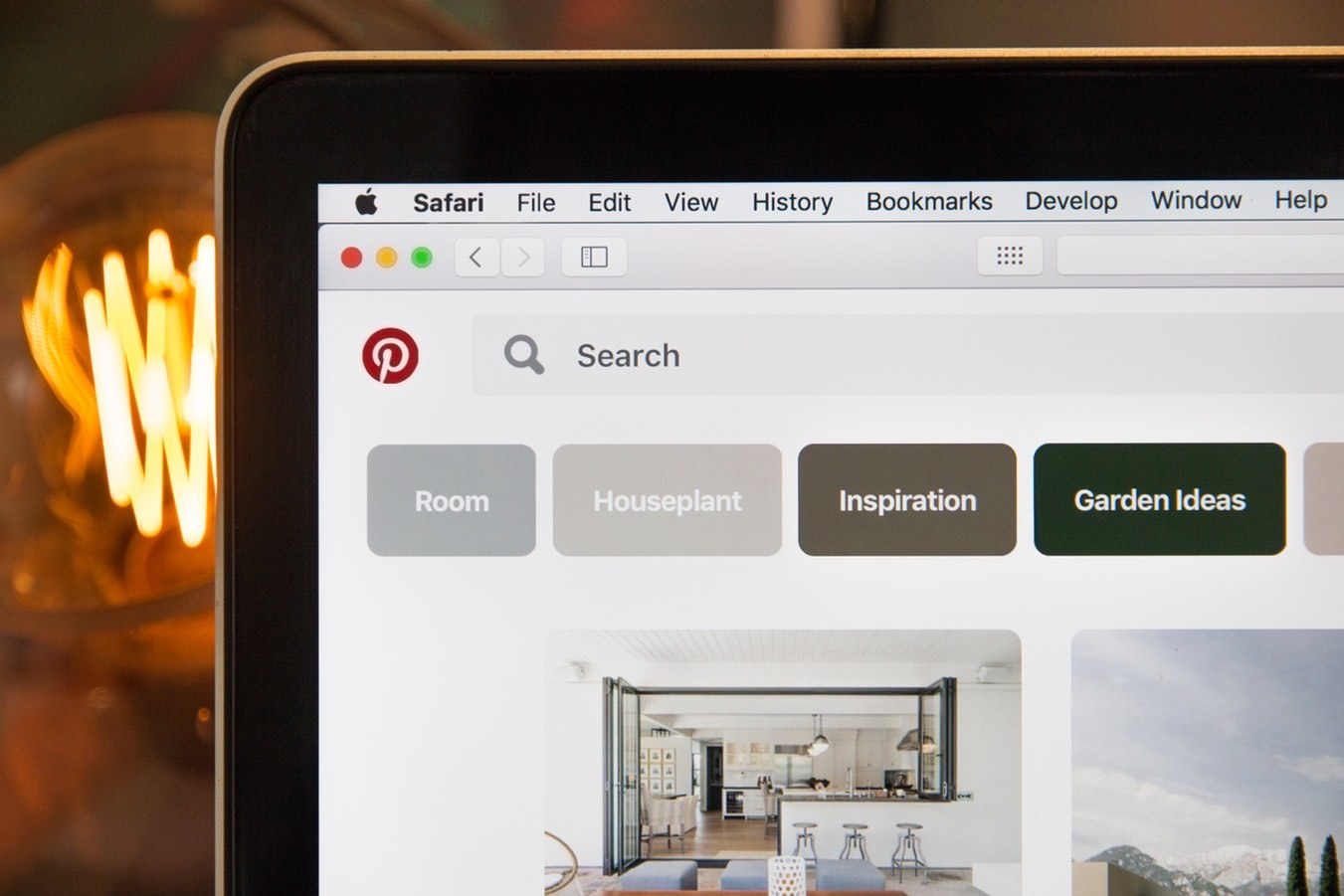 Pinterest, like other major user-generated content networks, cranks revenue through on-site advertising. Pinterest utilizes a native model in which Promoted Pins live among a user's organic Pin feed, creating an ad experience that minimizes interruption or confusion. Users can hide a Promoted Pin if they choose, or even mark the Pin as irrelevant, upping the stakes a bit for businesses.
To access the ad platform, a business must first create a Pinterest account. Once the business confirms its website, it can add the Pin It button to products on its website and allow its audience to share its content. This is free and can be an outstanding source of referrals - as much as five percent of all online referral traffic comes from Pinterest, according to some sources.
One important consideration is that you can only promote pins that are already on your boards.
This differs from Facebook or LinkedIn in that, on those platforms, you can create an ad that doesn't exist organically. Practically speaking, this means you need to have a decent organic Pinterest strategy to consider running ads. On Facebook or LinkedIn, you can get away with advertising without having an organic strategy already in place.
Brands can also pay for Promoted Pins on the Pinterest ad platform. The business creates Pins (which can also be shared organically), then chooses specific audience targeting, decides whether to pay for Pin engagement or website visits, and uses Pinterest's analytics for tracking purposes. Businesses can also add Buy It buttons that allow users to purchase items via iPhone, iPad and Android devices, or add the gear to an Amazon Wish List.
Pinterest offers businesses Standard Pins -- the typical image, text, source that you'll find on a rudimentary Pin -- and Rich Pins, which offer a significant amount of additional detail. Rich Pins can be created to promote apps, movies, recipes, articles, products and places.
Best practices for Promoted Pins
Pinterest is similar to Facebook in the sense that it can be leveraged at just about any stage of the funnel, depending on your goals.
Whether you're looking to build awareness, boost engagement or drive web traffic/conversions, just remember to use the right KPIs at each level of the funnel.
There are a lot of places to look for info on best practices for Promoted Pins, including Pinterest itself.
Tips for Advertising on Pinterest
Feature great, share-worthy images. Pinterest users want to cultivate beautiful and functional boards.
Like any cost-per-click environment, you will need to be prepared to experiment with content, targeting and bid pricing to optimize your results. Pinterest is not necessarily a set-it-and-forget-it platform.
Relevant keywords are particularly important because, as previously mentioned, a user can mark a Pin as unhelpful or irrelevant.
If a Promoted Pin is performing very well, keep it rolling with additional budget and exposure.
Know your SEO! You likely know the relevant search terms that drive traffic to your website -- use those terms, and similar terms, to tag your Promoted Pins.
Don't forget to set up some remarketing on other ad networks that specifically target your new Pinterest traffic.
Pinterest is still maturing, so it's a bit of a learning experience for both businesses and Pinterest itself. For the right brands, however, it's already a key part of the marketing strategy -- and as the company continues to grow, its effectiveness should expand, as well.
Interested in Advertising on Pinterest?
Our Paid Media and Content Marketing teams can help. We'd love to chat ad strategy, creative and any platform-specific questions you have. Contact Us to learn more!
*This blog was originally posted on May 2, 2016 by Ben Kirst, and was updated on September 26, 2019 for length and clarity by Courtney Voegele.