Now more than ever, retailers are looking for cost-effective ways to reach consumers and spread awareness, especially online.
While there are a plethora of platforms for e-commerce brands to gain exposure, they often come at a price. Whether you're shelling out money for sponsored product listings on Amazon, or allocating budget for shopping listings on Google, e-commerce advertising is often pay-to-play — but, that's no longer the case with Google's recent shopping update.
Amazon, Etsy, and Ebay have all become strong competitors for Google's shopping platform. In order for Google to stay ahead of the pack, they have to continuously find ways to upgrade their search engine. Google released the shopping update this past April.
So, what does the April 2020 Google Shopping update mean for businesses? And what is the best way for businesses to optimize their product listings as a result? We're uncovering what this update entails and how businesses can optimize their product listings according to SEO best practices.
Google Shopping Update in April 2020
The April 2020 Google Shopping update allows free product listings in the United States. This change is said to be in response to how COVID-19 has been affecting businesses; however, this update is permanent.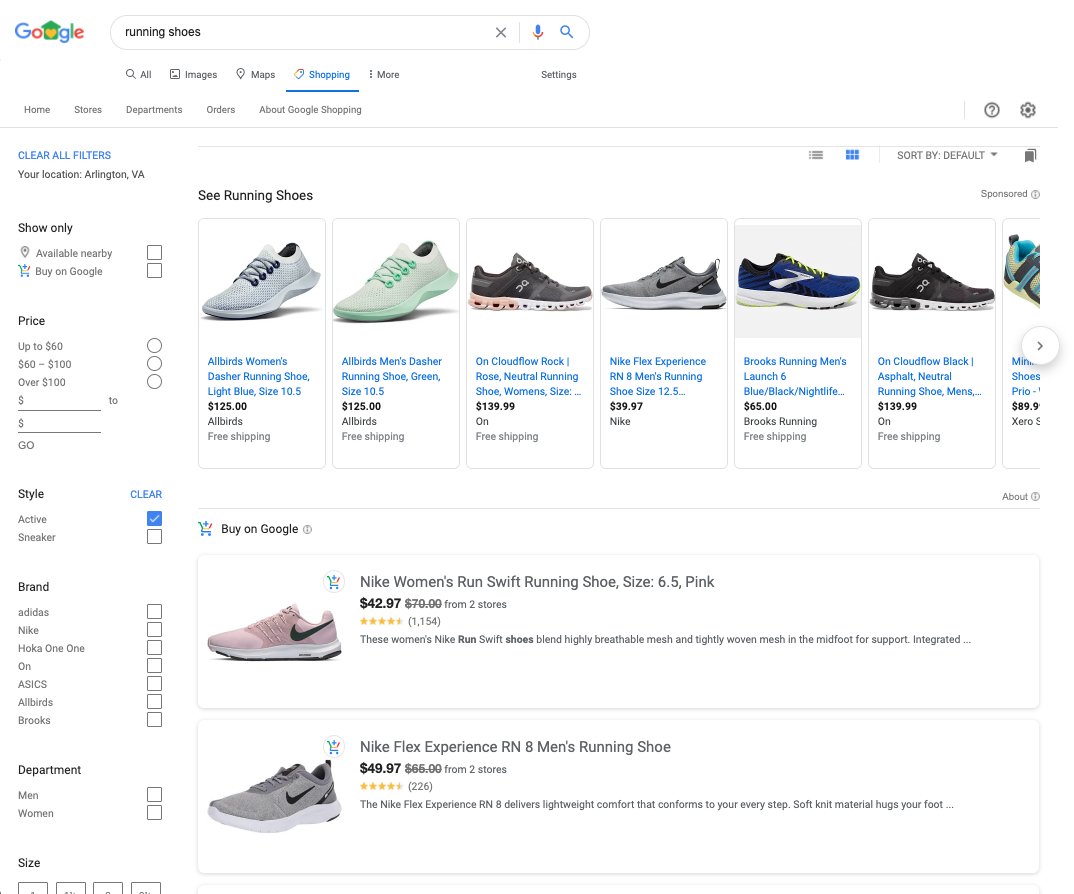 Why should businesses care about this update?
This is the perfect opportunity for businesses to take advantage of this previously pay-to-play platform for free. Google's update to its comparison shopping engine will open up space for more businesses to get their products in front of their target audience. Although competition will become stiffer by adding free product listings into the mix, it will incentivize businesses to really focus on how they present their products to the public and optimize them according to SEO best practices.
How to opt-in to free product listings
Businesses need to opt in to Google's "surface across Google" program. In order to fully opt in, you'll need to get a Google Merchant account and upload your product feed. If you aren't currently a user, you'll want to create an account. Once your account is fully set up, you'll want to take the following three steps:
Select "Growth"
Select "Manage Programs"
Select "surfaces across Google"
Keep in mind, there are specific requirements for who is eligible to join the program. Businesses should read over Google's program requirements carefully in order to ensure that their products appear in the search engine results.
The product listings that are submitted generally take 72 hours or more to receive full approval. In some cases, it might take a little longer. Once your product listings have been approved, you're now ready to optimize.
How to optimize your product listings in 2020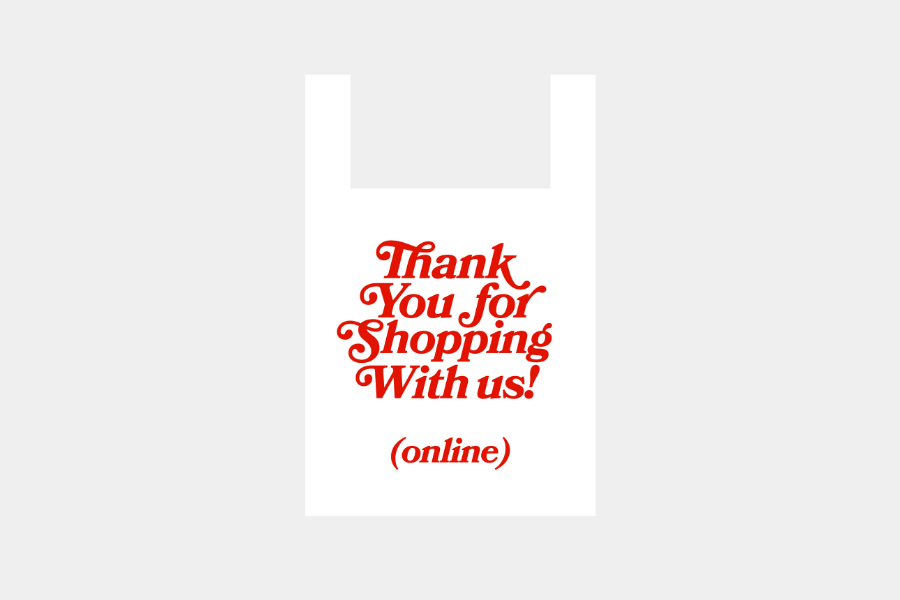 Congratulations, your product listings have now been approved! That means you're ready to fully optimize your products according to SEO best practices. We created a comprehensive guide for the required fields to help you get the most out of your listing:
1. Product Title
When deciding on your product's title, make sure what is listed on Google Shopping matches what is on your keyword-optimized landing page. It's beneficial to add specific characteristics of that individual product to your product listings, such as size and color. If your product has multiple attributes to choose from, product variants should be set up instead of building out listings for every single option. This helps streamline the entire process.
If you're selling a brand, make sure the brand is listed first in your title tag, followed by the product's characteristics. These title tags are allowed up to 150 characters; however, Google Shopping will display about 75-100 characters on the main feed. Keep in mind, you shouldn't include any sales-oriented information in your product title, e.g. "free shipping."
2. Descriptions
Similar to your product titles, your descriptions should match the information that is found on your keyword-optimized landing page. Google currently allows a max description length of 5,000 characters; however, users will have to expand the description after it reaches roughly 175 characters. Within your description, you shouldn't use any sales information. You want these descriptions to remain entirely about the product.
Don't overdo capitalization within the copy. Overusing capitalization will directly impact your product's ranking in the SERP results because Google associates this with spam. You want your descriptions to be as clear and as clean as possible.
3. Images
When deciding what image to upload to Google Shopping, always choose the main image that appears on your product. If you specified a color, make sure the image chosen represents the color that is currently selected. You'll also want to double-check that the image is uploaded in an acceptable format. Google currently accepts .gif, .jpg/jpeg, .png, .bmp, and .tif/.tiff for image formats. The size of the image that is required for your product listing varies based on your industry. For instance, a non-apparel product requires a 100 x 100 pixel image; whereas, an apparel product requires at least 250 x 250 pixels. You'll want to double-check Google's image requirements carefully for which image your product listing needs to strengthen the chance of your listing being approved the first time around.
4. Product Availability & Price
Your product's availability and price are required fields when submitting a listing. When it comes to any products sold in bulk, you need to submit the lowest price required to make the purchase. Additionally, for products that are currently sold in the United States, the price submitted should exclude tax.
5. Brand Name
You are required to submit your brand's name if you're selling a new product. Some exclusions apply, such as movies and books. If your product listing doesn't have a brand, you'll want to submit the manufacturer of the product. This gives Google a better understanding of how to organize your product listing in the SERP. If for some reason you personally manufacture your product, then you may submit your company's name.
The above information is only some of the required information when submitting product listings. A few other attributes that influence your Google shopping ranking are:
Link: The listing should include the correct link to your product's landing page so that Google can identify where this product is coming from. If you're specifying a color and/or size within your product listing, the URL should lead to the landing page with those attributes already selected and that image correctly displayed.
Materials: Specifying your product's material helps distinguish your product from other items in the SERP results.
Size: If not submitted, the product size automatically defaults to regular. You want to ensure the information you present in this field is accurate.
Gender: Is your product gender neutral? Or is your product listing for only women or men? In many cases, you will need to distinguish whether your product is male, female, or unisex.
One of the biggest takeaways you should have after reading this article is that your product listing should remain consistent with its landing page. Changes that are made to your landing pages should in turn be adjusted on your Google Shopping's product listing as well.
As Google continues to roll out more Google Shopping updates, businesses will need to adjust their marketing strategies. The best way to optimize product listings might change as Google continues to release more updates, and they do this often.
What's next for Google Shopping
At the moment, this update to Google Shopping is only available to the US; however, Google announced that they plan to implement this change globally by the end of the year.
Google continues to roll out significant updates across their shopping platform in order to keep up with other online shopping platforms like Amazon, Etsy, and Ebay. It's important for businesses to stay up to date with all of Google's updates so you don't miss out on taking advantage of a powerful search engine.
Work With the SEO Experts
Have questions on how to set up and optimize your Google Shopping listing? Contact us online or call us at (571) 234-5784.