As Christmas quickly approaches, shoppers are out in full force – but they're "out" in a different way. Not too long ago, holiday gift-getters were racing to shopping malls, toy stores, and electronic suppliers. But not so much these days - now they're booting up their PC's, mobile devices, and tablets. Consumers are turning to the Internet and technology, now more than ever, to get their shopping done. And the rate at which consumers are relying on their different tech devices isn't slowing down – it's rapidly growing.
If you're gearing up for another crazy holiday season, consider these important metrics from Google when marketing your products and services on the web.

37% of consumers say the Internet will influence the brands they buy.
The economy is down and consumers don't have a lot of discretionary spending to put towards Christmas gifts. So keep in mind that buyers are being cautious about which brands they will buy. They are spending more time researching and comparing brands than in past years. In other words, consumers are more careful about how they are spending their money. Marketing a trustworthy brand with competitive prices will be very important to your holiday sales.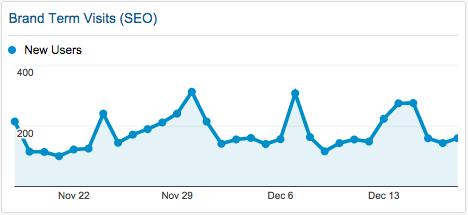 4 in 5 mobile/tablet owners will use their devices to aid in holiday shopping.
If you're not marketing your products and services on mobile devices by now, what are you waiting for? Roughly 80% of mobile/tablet users will use their devices to shop for holiday gifts this year and that same percentage will use multiple devices simultaneously to help with shopping! To make the sales process easier for shoppers, build out a mobile-friendly website and make sure you have mobile-specific Awords campaigns. People shop differently on their phones than they do when sitting behind a computer screen. The searches are shorter and more specific – and they tend to stay at the top of the page and not scroll down.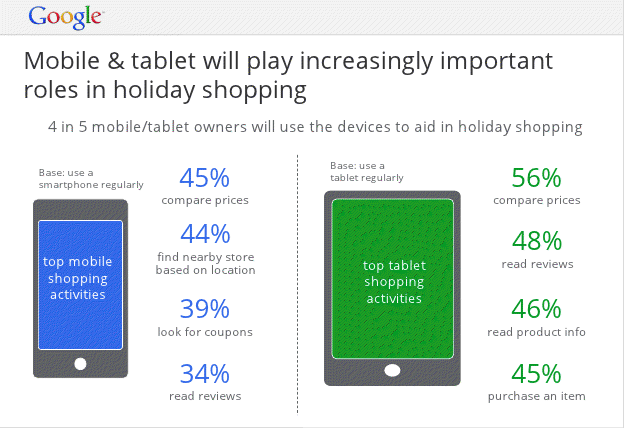 Lines between offline and online shopping experiences are blurring.
The Internet is crucial to holiday sales both online and offline. Staggeringly, 32% of consumers will research a product online, visit the store to view the product in person, then return online to make the final purchase. So even though many retailers are seeing a decline in foot traffic, they are seeing an increase in sales year over year. Having a professional, user-friendly web presence will aid tremendously in your sales.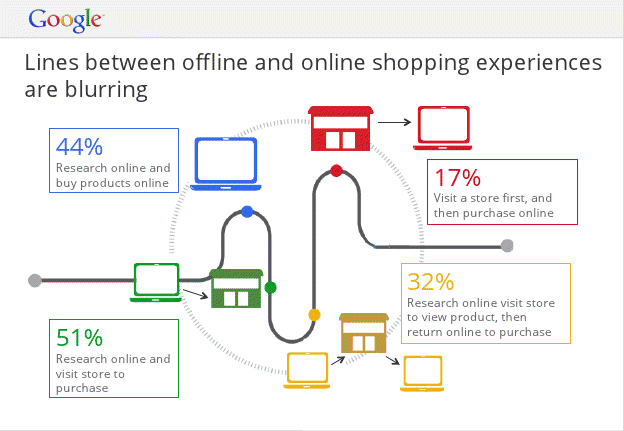 The Internet continues to pick up steam while traditional shopping resources are on the decline. Up 3% from last year, 80% of consumers will visit the Internet first for shopping decisions. So when youre advertising your website this holiday season, make sure your brand is being represented well, you have full coverage on mobile, tablet and computer devices, and be aware of the importance between online and offline sales.