Silverback Strategies added eight employees this year. That's no big deal at some companies. At our agency, however, it meant our staff increased by 42 percent.
Need + Opportunity = Growth
Our spike in personnel has been fueled first by need. We've needed eight new team members in 2017 because Silverback keeps growing at a healthy clip. We just made the Inc. 5000 list of America's fastest-growing private companies for the third consecutive year, and our team of Alexandria, Virginia performance marketers ranked fourth among Washington, D.C. agencies and 1,325 overall. Both are significant improvements over our first appearance in 2015.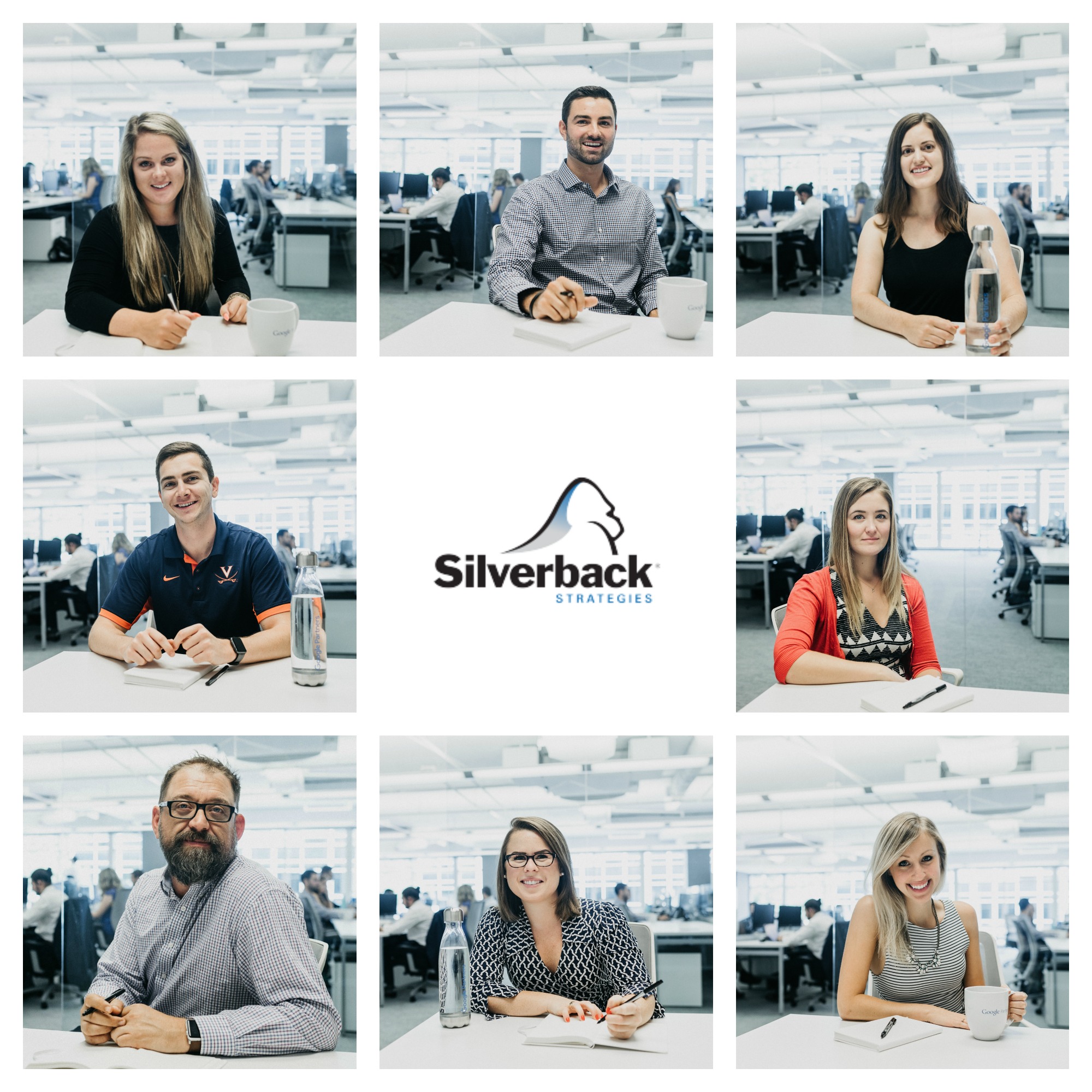 That growth, and the need it creates, are the results of opportunity. Our clients and prospects want better content and stronger social media programs. They're looking for newer, faster websites that convert in any platform and sharp, modern design that looks great no matter how it's sized or stretched.
At the same time, they expect the same cutting-edge paid media and organic search programs that established Silverback as a digital marketing leader over the past 10 years.
So what did we do?
We added three new staffers to the content marketing team, brought on an ace developer and hired the agency's first-ever art director. We also picked up a trio of new account managers to bolster the industry-leading expertise already on our in-house paid media and SEO teams.

We'll continue to grow in the months ahead. For just a moment, however, let's take a quick breath and introduce you to the new 42 percent — those eight smart, talented people who joined our agency in 2017. This impressive group pushed the size of our team to 27 people. They will help us write Silverback's next chapter.
---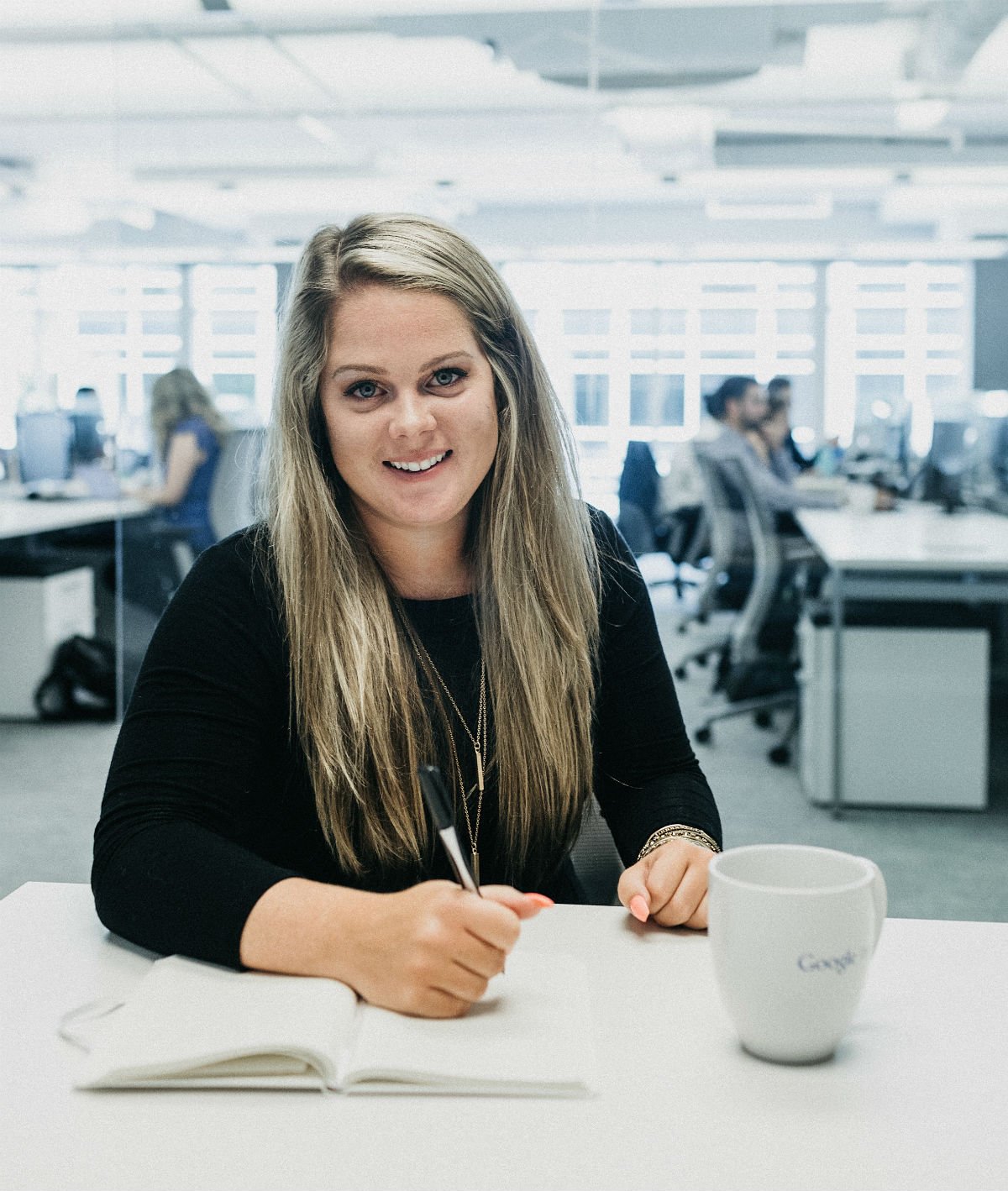 Kerianne Condon
Art Director
Kerianne Condon came to Silverback after four years at Merritt Group, a public relations agency in McLean, Virginia, where she rose to the position of senior graphic designer. A lifelong resident of Alexandria, Kerianne's been passionate about design since high school and stepped away from a promising career in mathematics to pursue her BFA in graphic design at James Madison University. Kerianne dabbles in home improvement projects in her free time — she remodeled her own bathroom, people — and has spent significant time traveling in her mother's native Denmark. Kerianne's design acumen and knack for leadership were evident early in her Silverback tenure when she led a company-wide initiative to refocus the agency's branding.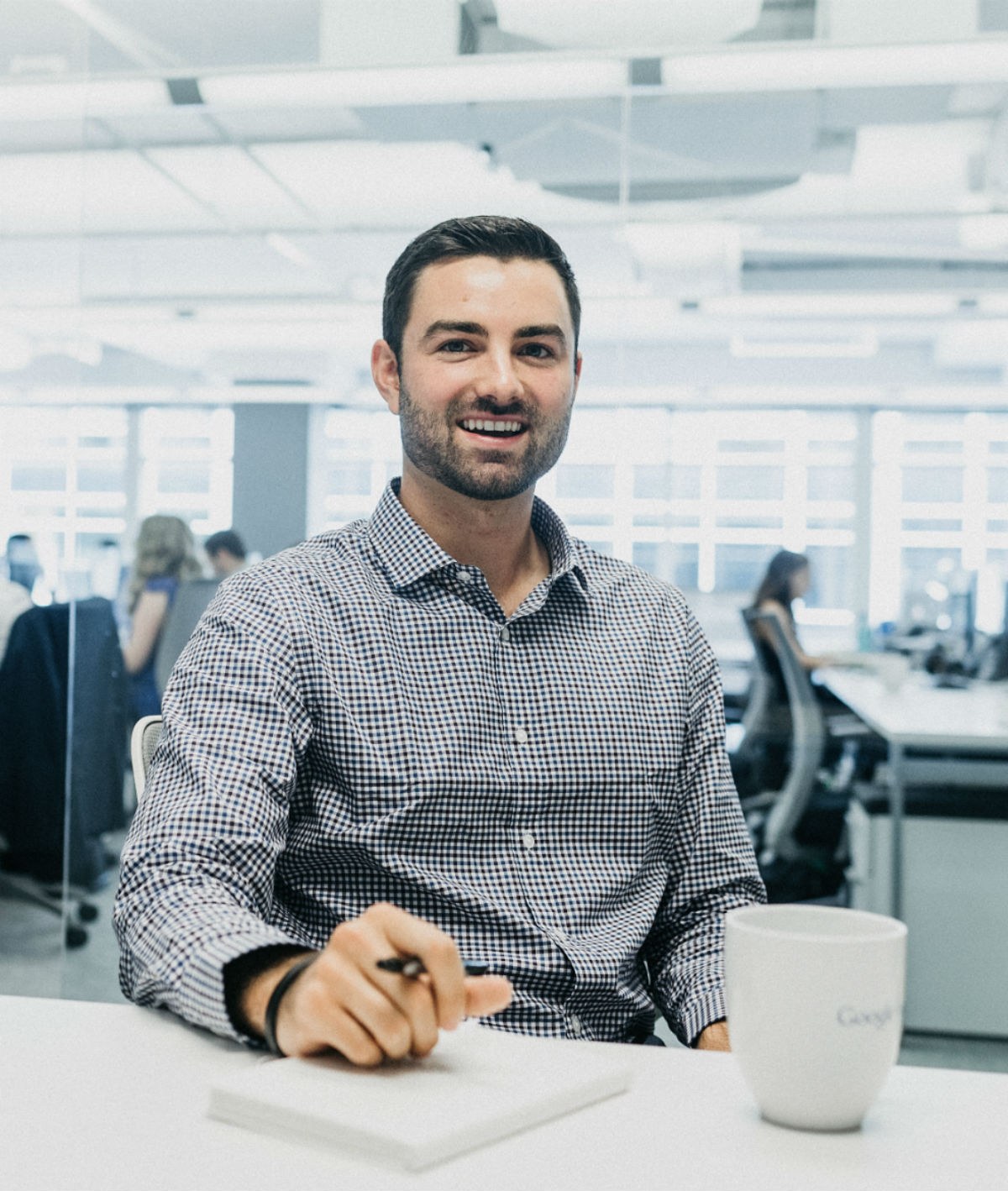 Robby Edmonds
Digital Marketing Manager
Yorktown native Robby Edmonds didn't have to look very far to find his first role model. When he needs inspiration, Robby simply looks at the example set by his father, the president of a wholesale seafood processing and distribution company. "I learned a lot from him," Robby says. "I worked with him every summer when I was growing up. He taught me a lot about the right way to do things in life." Robby graduated from James Madison University with a degree in communication and took a position as junior account manager at Marketing Mojo, an agency in Charlottesville, Virginia, before coming to Silverback. His goal is to continue absorbing leadership lessons that will allow him to expand his own role at our agency. Robby loves soccer and plays in a competitive coed league in Washington, D.C. He's also one of our office's top ping pong players and a serious student of fantasy football.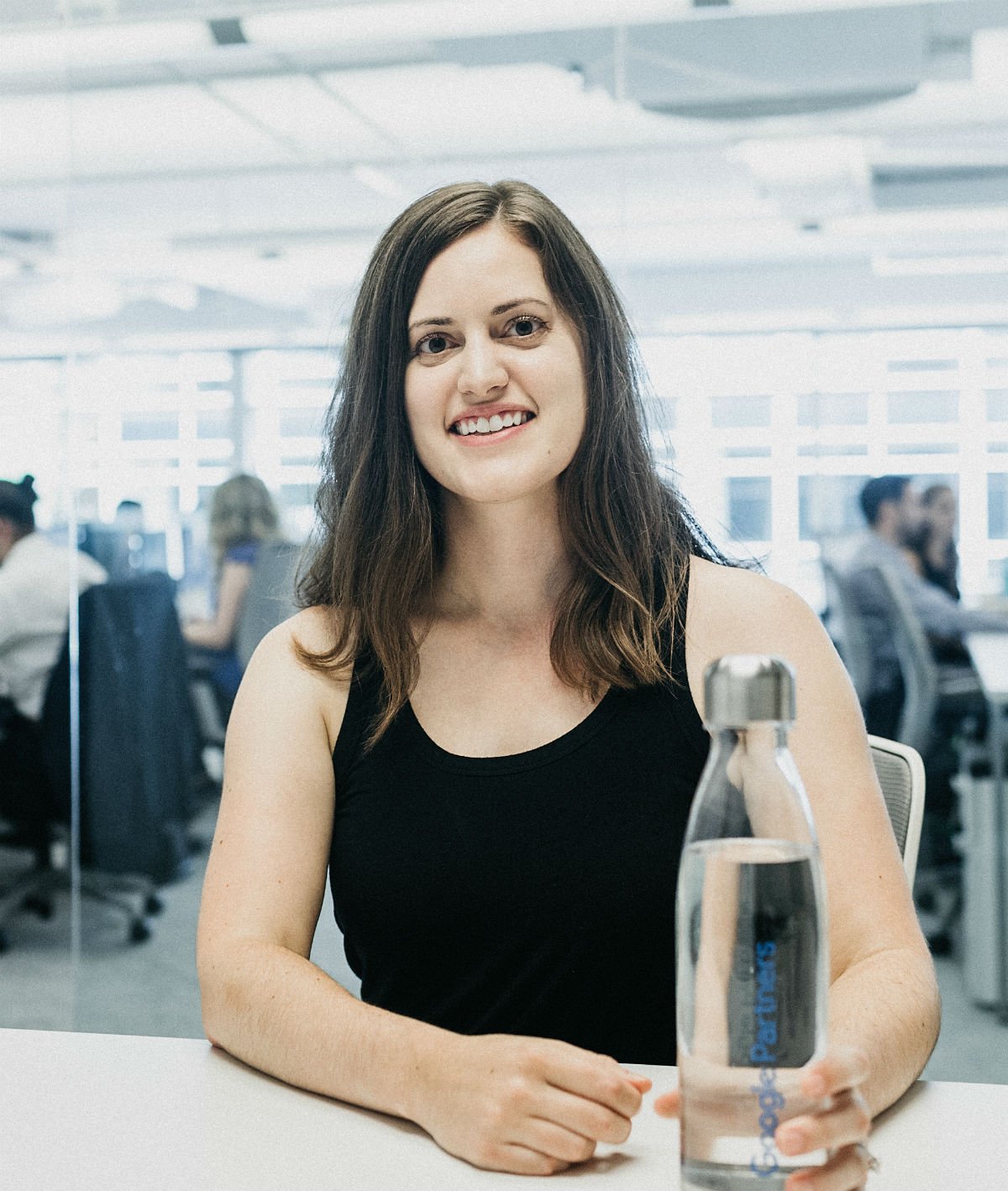 Meredith Keller
Content Marketing Manager
Meredith Keller relocated to Washington, D.C. from New York CIty in January to join Silverback, ending her successful four-and-a-half-year run at Oxford University Press. Meredith left as an associate editor for digital development at the venerable publishing company, capping an impressive rise through the ranks at the largest university press in the world. Her focus and drive quickly made her a valuable member of our content team. "I advocated for myself in order to get different kinds of experience," Meredith notes. "I think that's the one of the most important lessons I learned: find what's interesting, and then figure out ways to teach yourself or learn by doing." Meredith is an avid bicyclist and enjoys exploring her new neighborhood near D.C.'s Logan Circle.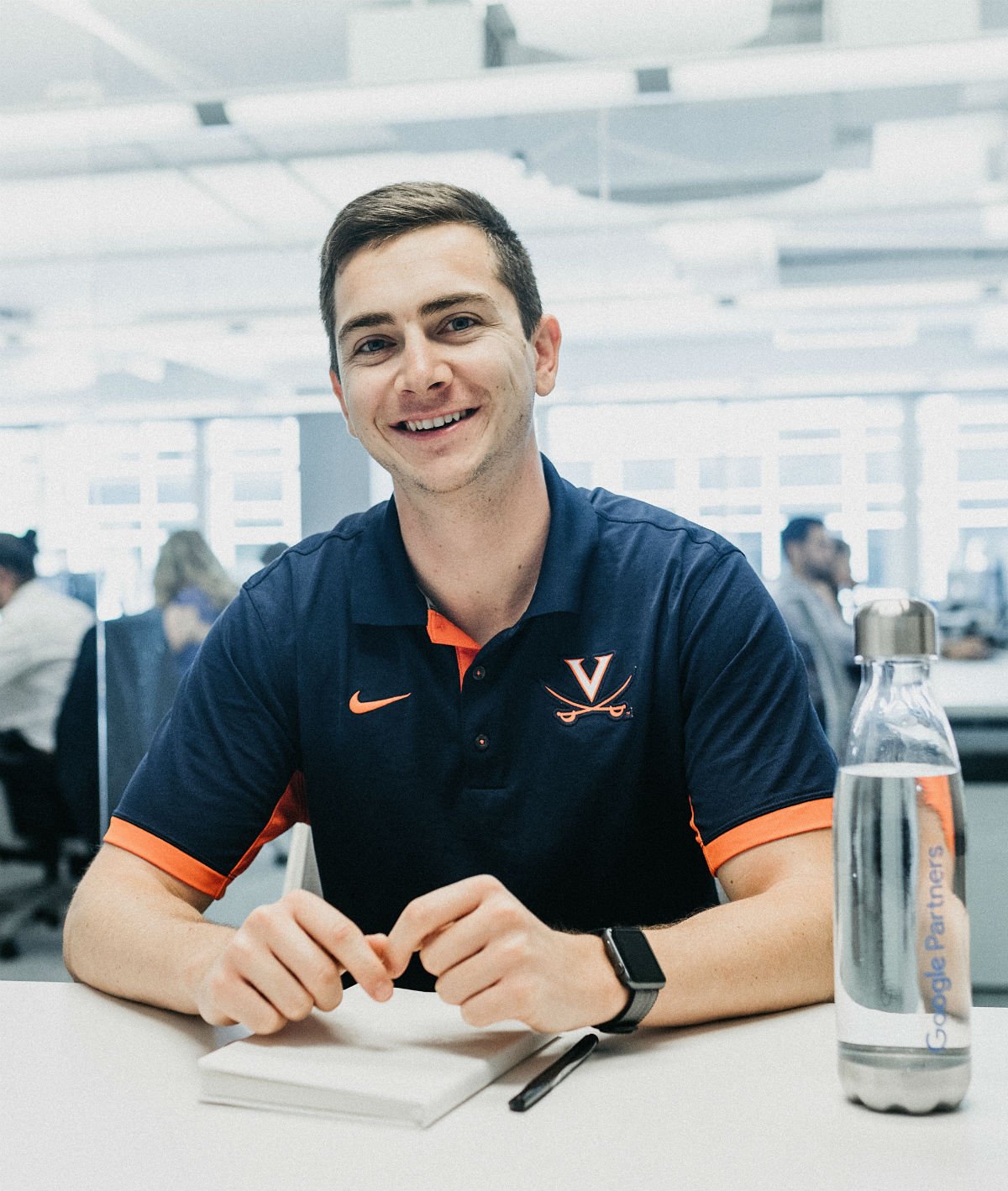 Brendan Reece
Paid Media Manager
Competition is a big part of Brendan Reece's life. Brendan grew up in Charlottesville, where he developed a deep love for University of Virginia athletics. He later served as a sports marketing and promotions interns and in-game promotions liaison for the Wahoos' football and baseball teams. Brendan earned his bachelor of business administration from James Madison University, where he participated in the 2017 Google Online Marketing Challenge (GOMC). His team won first prize in The Americas portion of the competition, and was a semi-finalist in the World division. "I didn't know what paid search was before I started that class," he admits, "but I loved it. I realized that was the direction I wanted to take my career." An Arlington resident, Brendan looks for challenges outside of Silverback, as well — he is devoted to Olympic-style strength and conditioning and is seeking opportunities to coach lacrosse.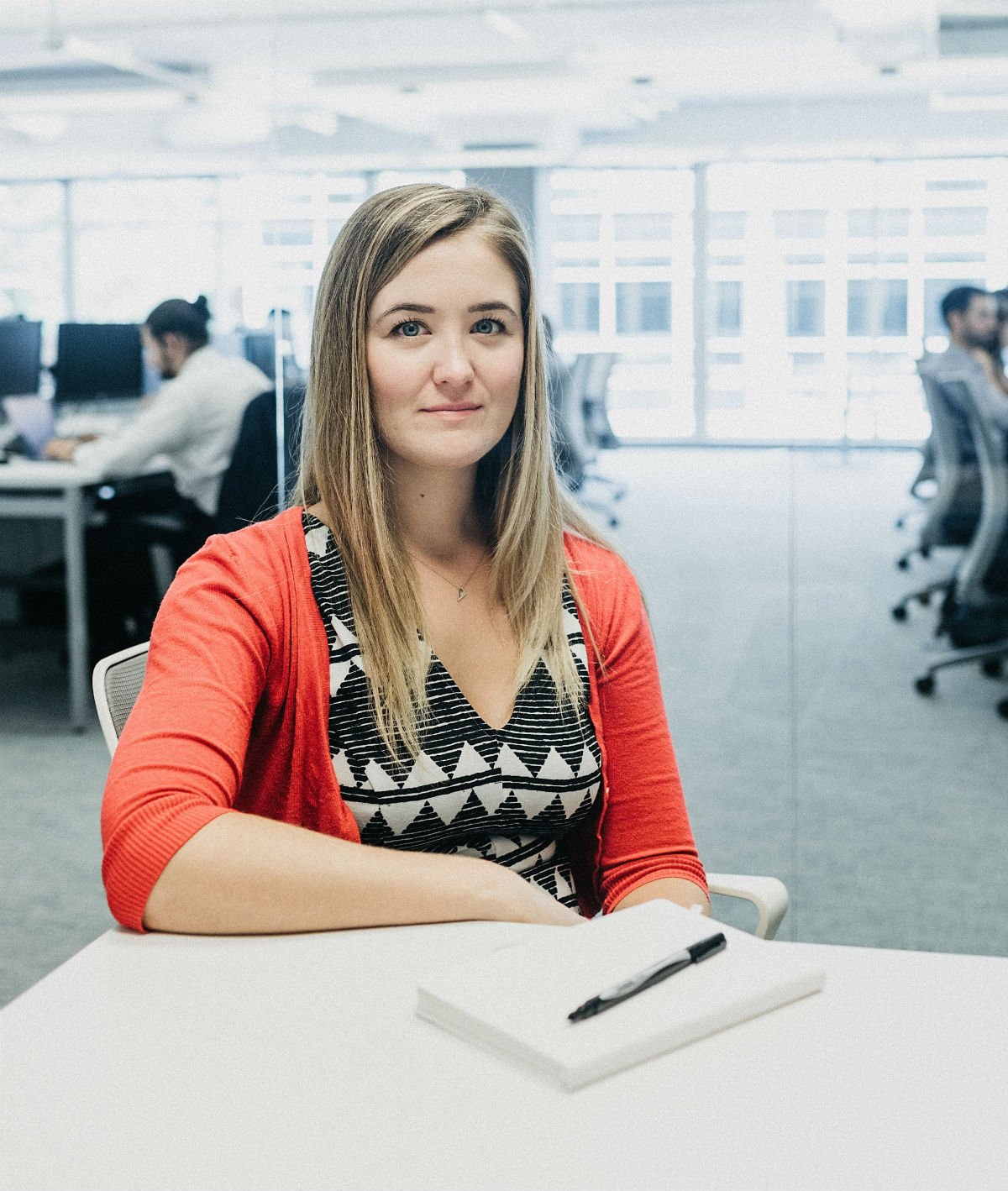 Robyn Showers
Senior Content Marketing Manager
Robyn Showers brings a wealth of high-profile experience to her new role at Silverback. She hosted webinars with some of the marketing industry's biggest names during her time at Tracx, a social media management startup in Bethesda, Maryland. She's moderated panel discussions at events throughout the capital region and once managed an enthusiastic social media community of more than 1 million followers as HubSpot's social media manager. Robyn is now a senior member of Silverback's growing content department, where her unique perspective and social media expertise is transforming how we approach client engagements. "I'm excited that our content team is changing so much," Robyn says. "A year from now, I'm not even sure exactly what it will look like. But I'd like to have a hand in how that is formed." An Alexandria native, Robyn lives in D.C.'s Adams Morgan neighborhood.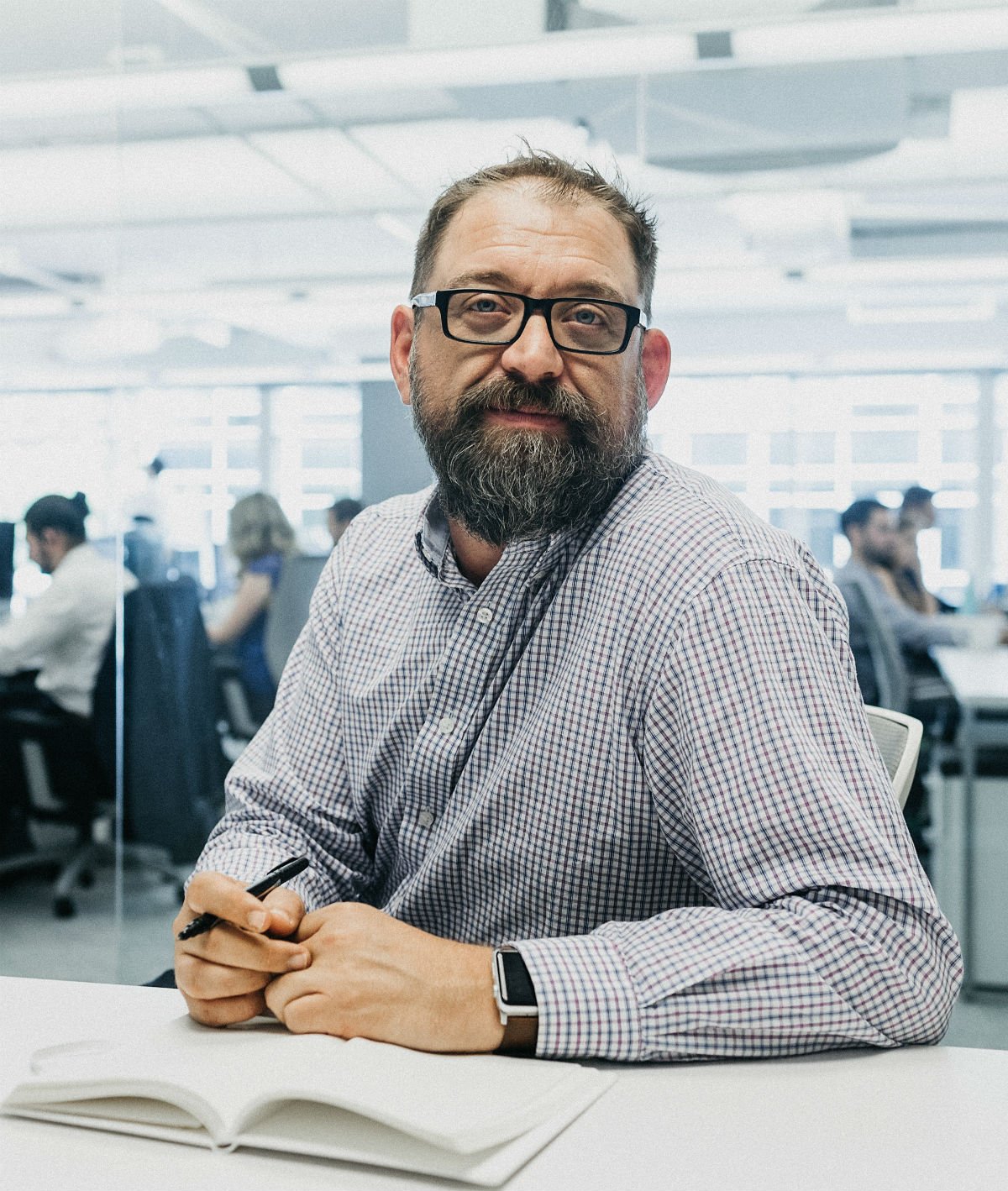 Adam Smith
Director of Technology
Adam Smith started his career in the restaurant business and his reputation as a grillmaster remains the stuff of legend. Fortunately for Silverback, Adam's programming prowess is matched by his skills with the smoker. A Harrisonburg native and a resident of Staunton, Adam joined Silverback in May after enjoying a yearlong stint as a hired gun. He immediately wowed his coworkers by casually wrapping up a complicated development project during his first few weeks on the job. Adam is one of Silverback's many James Madison University graduates and, when he's not on the clock, enjoys camping, collecting whiskey and checking out live music. When asked what advice he'd give himself if he could go back in time one year, he simply shrugged and replied, "Apply at Silverback sooner."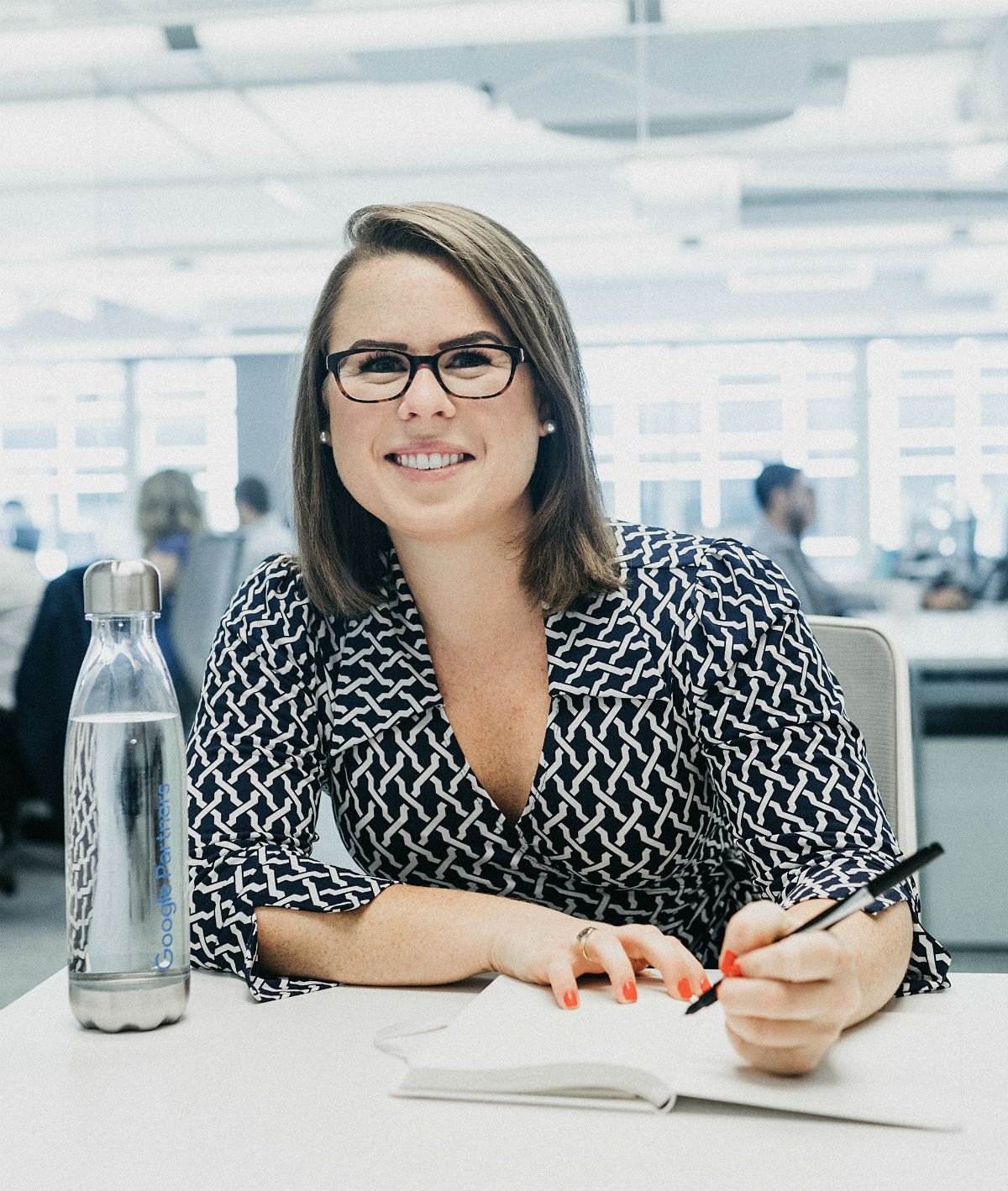 Emily Vaeth
Paid Media Manager
Richmond native Emily Vaeth is one of our latest team members to join a proud Silverback legacy: she's a Google Online Marketing Challenge (GOMC) winner from James Madison University who was recruited and signed by our agency as soon as she tossed her mortarboard. Emily graduated in 2017 with a bachelor of business administration degree (marketing), an academic pursuit that allowed her to study abroad in Antwerp for three months. Emily's advice for other young professionals: "Don't be afraid to try something new," she says. "Put yourself out there. Take risks. Don't be content to stand still." Emily considers Amy Schumer a key influence ("she tells it like it is and isn't afraid to laugh at herself"), loves the movie Stepbrothers and spends her downtime running, hiking and exploring the region's ample breweries and vineyards.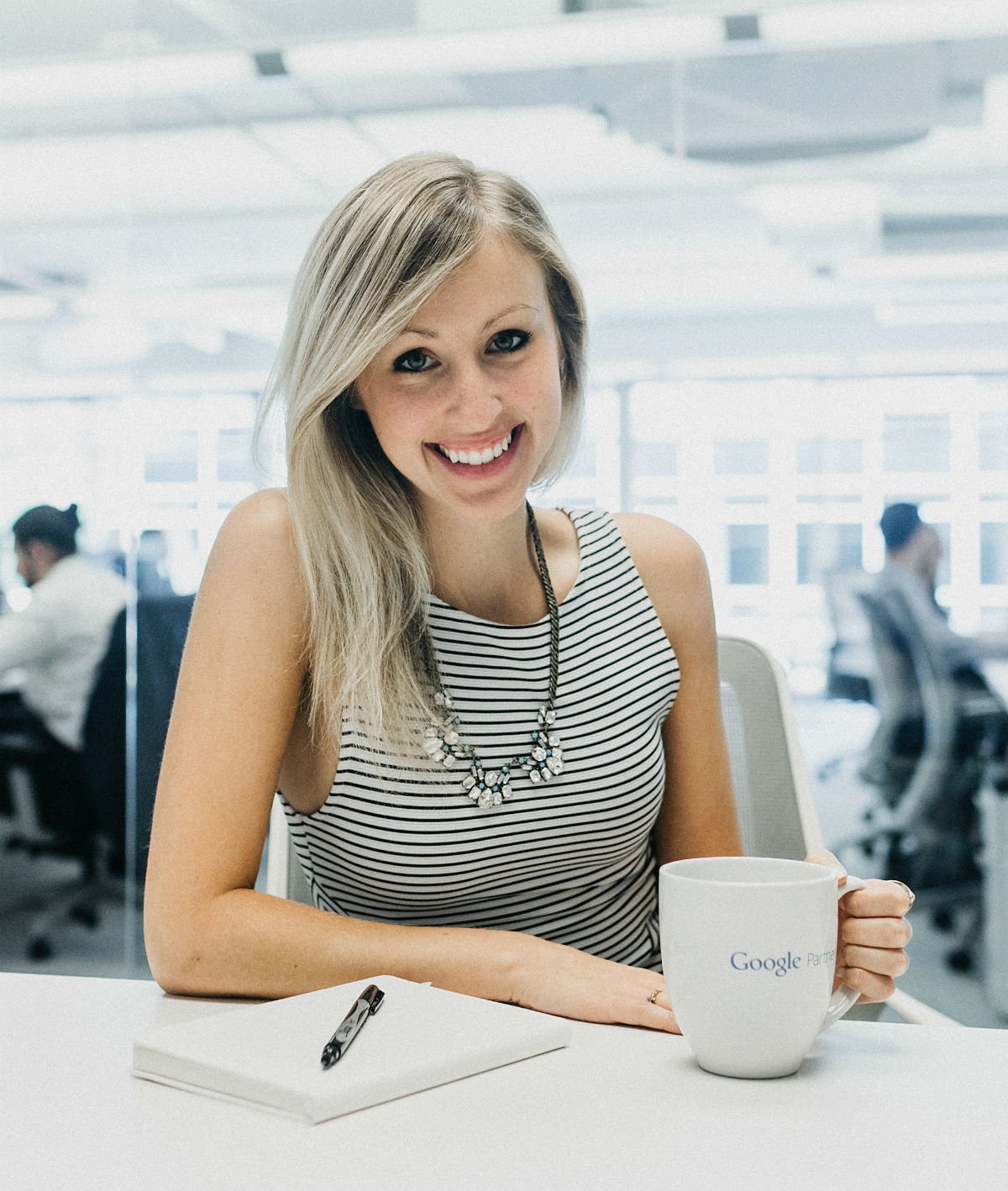 Courtney Voegele
Content Marketing Manager
Courtney Voegele came to Silverback in 2017 after serving hitches with Razorfish, Groove and R2i, a trio of nationally respected agencies where she was able to hone her SEO and content marketing skills. Courtney graduated from Miami University (Ohio), where she studied mass communication and broadcast production. Although she'd targeted a career in marketing since elementary school — "I think it's fun to have a job where your main goal is connecting with people" — Courtney has also pursued a wide range of interests, including music, filmmaking and travel. She is inspired by her sister, who "goes after what she wants to do and pursues it wholeheartedly, even in the face of adversity" and her goal for the next year is to craft successful, innovative strategies for her growing Silverback client portfolio. A Cleveland, Ohio native, Courtney now calls D.C.'s Navy Yard neighborhood home.