There's a lot of money floating around the home improvement industry.
Not all of the money is coming in. The cost per lead dropped nearly 11% from 2017 to 2018 — $272.43 to $242.53, according to the 2018 Remodeling 550. Remodeling's Gary Thill notes, however, that the decrease in lead cost may be actually driven by labor shortages, particularly in roofing and carpentry.
You want to tap into the nearly $400 billion being pumped into the industry without chewing up digital marketing dollars that could offset other costs.

The solution: focusing on the fundamentals.
Let's take a look at some of the performance marketing tactics for home improvement professionals that can drive leads today while setting up a stronger program for tomorrow, too.
5 Fundamental Home Improvement Performance Marketing Tactics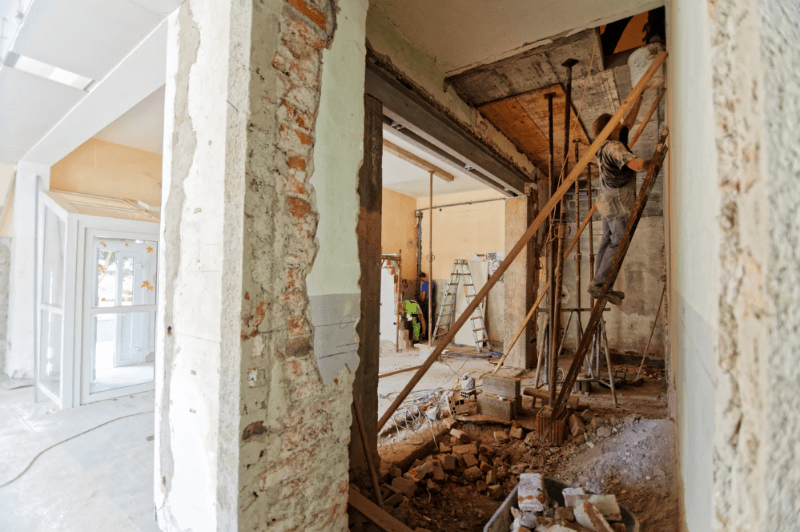 1. Local SEO
FreshChalk — a recommendation platform for home improvement, health and beauty professionals — just published a major SEO research report on small business websites. The news was sobering.
SMBs are making some clumsy SEO mistakes, like marking their sites "noindex"(i.e., unable to show up in search results) and forgetting to include H1 tags (also known as page titles). Meta descriptions are missing. Yelp is kicking SMBs' asses, and they're not using Google My Business well enough to fight back.
Things are messy. I recommend reading the full report.

Fundamental #1: Take Ownership.
There are small, simple steps any home improvement marketer can take to improve their search presence, says Silverback's Sr. SEO Technical Expert Carly Sila.

"The first step in Local SEO for a home improvement marketer should be to create or build out a complete Google My Business profile, including accurate NAP (name, address, and phone number) information," she explains. "This should match the information found on the website and should be used to build out other local citations. Having consistent information across multiple sites increases the trust in and authority of a local business. From there, you can begin to build a strategy around creating local content and adding relevant schema markup."
2. Technical strength
Allowing your website to be found in organic search is absolutely crucial, obviously. Priming that machine to be included in Google's growing menagerie of SERP Features — the maps, Knowledge Boxes, Featured Snippets, social feeds, GMB listings, etc. (there's nearly 20 and counting!) is the new challenge.

It all starts with a solid technical base.
Fundamental #2: Build a strong foundation.
This should be a given. You're in the home improvement business, after all.

"A strong technical foundation ensures that crawlers can access the content on the local home improvement business' web pages," Carly says. "Sites that have in-depth, well-written pages of content that answered users' queries perfectly can be overlooked or even ignored if they have technical issues. Technical optimizations can also improve how a website appears in search results, how crawlers understand the business, and how crawlers identify priority content. Especially since home improvement sites often have technical issues, this can really set our clients apart from the competition!"

3. Visual identity/Third-party control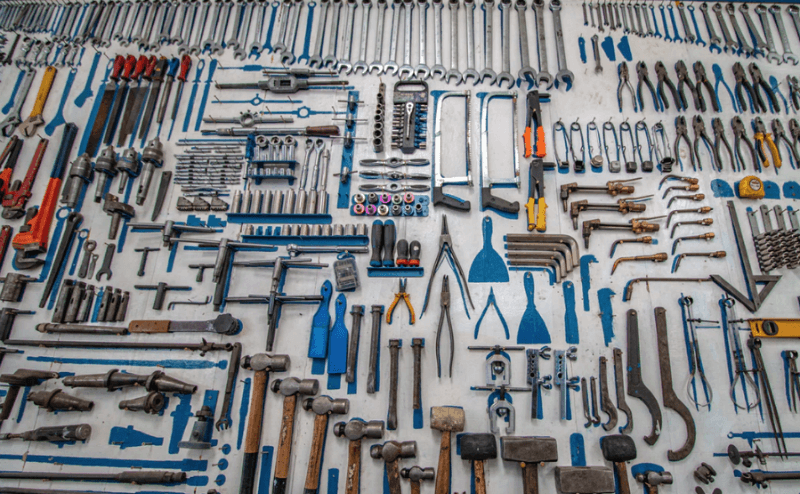 Hate Yelp? Bad news: Yelp appears in the top five search results for 92% of all SMB category searches, according to FreshChalk. You're not ducking Yelp.
You can, however, add photos and even videos to Yelp when you invest in a relatively low-cost monthly Yelp plan. You may hold your nose as you do it, but it allows you to control at least a bit of what is otherwise uncontrollable.
"(Localized Search Marketing) examined 100 randomly selected locations associated with 163 brands drawn from the Franchise Times and Entrepreneur top franchise lists — many thousands of pages. It scored each location's presence, reviews/ratings and local engagement (e.g., local content posting, responding to reviews, Q&A) on Facebook, Google (My Business) and Yelp. It then generated an overall ranking and rankings by industry.
The ten industries represented in the study were: Food & Beverage, Hotels, Personal Care Services, Education, Retail-General, Retail-Convenience, Business Services, Auto Parts & Services, Home Services and Real Estate. The study found that the top performers had sales growth 3x the average for all 163 brands (based on third party sales data). Category leaders had 2x sales growth."
Fundamental #3: Control the narrative.
Actively curating your presence on third-party sites like Facebook, Google and, yes, Yelp allows you to control the narrative around your brand.
Part of that control comes from high-quality imagery that shows your work, your employees and your company culture in order to build credibility and gain trust.
"For home improvement marketing, specifically, it's very important to have creative assets that can be used across various marketing campaigns," says Lauren McVetty, content marketing manager at Silverback. "The quality of your services, whether actual or perceived, is very much tied to a visual — whether your business is roofing, landscaping, interior design, remodeling, even services like HVAC.
"When you're trying to sell someone on a big purchase, words can only get you so far. It's important to be able to show someone what you can do for them, and having creative assets like high-quality photography and video enable home improvement businesses to demonstrate their value to prospective customers."
There are ways, Lauren notes, to do this affordably.
"High quality doesn't have to come at a high price," she says. "Stock video, for example, is a more cost-effective alternative to hiring a video production company. There are also excellent online resources that offer high-quality stock imagery at no cost, as well as platforms and services that make editing and designing a but easier."
4. Email Marketing
Nurture campaigns may seem more appropriate for B2B marketers, but think about it — like a B2B campaign, home improvement marketers are dealing with customers who must make an expensive purchase that has a lot riding on the line.
It may take several pieces of content to move that customer to a position that makes them comfortable enough to be sales-qualified.
The most efficient way to move someone through this process is good old-fashioned email.

Fundamental #4: Nurture your leads.
"Email marketing presents home improvement businesses with the opportunity to nurture qualified leads and guide them further down the sales funnel," Lauren explains. "Home improvement, regardless of the specific craft, is expensive, which means potential customers likely need to interact with a brand multiple times before they consider converting. Maintaining list health ensures you're only targeting those potential customers most likely to take a conversion action, which will result in a stronger ROI."
You're likely collecting emails throughout the sales process, which means clean data collection and proactive list building tactics become particularly important.
Bad data means missed opportunities, wasted time and, frankly, wasted money.
"When you have a bad list, it becomes harder to identify what works and what doesn't work," Lauren says. "If you can segment your list out into people who engage and those who don't, you're able to get a better sense of what kind of content your customer base is actually interested in receiving — you get better, more accurate and reflective data that way."
5. Paid Media Mix
It can be tempting to put all of your paid media budget into a channel like paid search, where intent is strong and branded search offers low-hanging fruit. You definitely want a strong presence there.
Do not discount, however, the inexpensive branding power of the Google Display Network, the massive reach of Facebook (plus its wide assortment of ad tools and partner platforms like Instagram and Messenger) or the synergy of search intent and video creative provided by YouTube. There's a lot of different ways people are looking for businesses like yours — even when they are not specifically, literally in search mode.
Fundamental #5: Distribute paid spend across multiple channels to find efficiencies and opportunities.
This process likely requires work with a performance marketing agency that can help manage the idiosyncrasies that come with paid campaigns. If you don't have the talent in-house, consider making that external investment.
Silverback Strategies drives marketing performance and growth.
Looking for home improvement marketing solutions? Talk to the experts at Silverback Strategies — we'll help you figure it out. Contact us today.