One marketing budget — dozens of initiatives.

How do credit union marketers use the same budget to educate prospects, promote products, and retain current members?
With the right planning, platforms, and patience, it's possible. But ultimately, it begins and ends with content.
Credit union marketers: from the top of the funnel to the bottom, make sure you have these five content assets to generate new business and retain your current members.
Five Essential Content Assets Every Credit Union Should Have
1. Blog: Credit Union Benefits
Before you begin promoting specific products and offers, it's imperative that you educate prospective credit union members on the benefits of membership.
Don't assume that your audience knows even the most obvious of details, either. Provide information about credit unions in general, then dive deeper into the features yours offers in particular. Examples might include:
Not-for-profit
Lower loan rates for cars, mortgages, and credit cards
No fee checking and savings accounts
Forgiving qualification standards
Once you give consumers general information on credit unions, educate them about yours specifically. Do you offer personalized financial consulting? Are your rates lower than the average credit union? Are you active in the local community?
No matter your value propositions, give prospective members as much information as they need to understand what you're all about.
How to Use it: A blog like this is ideal for creating awareness at the top of the funnel. Promote this asset on platforms like LinkedIn, Facebook, and Twitter, and target audiences relevant to your credit union, i.e. teachers, current military members, people in a particular geographic region, and "lookalikes" to your current members using first-party data.
Read: Credit Union Marketing: Three Ways to Facilitate Trust Among Millennial Audiences
2. Video: About Us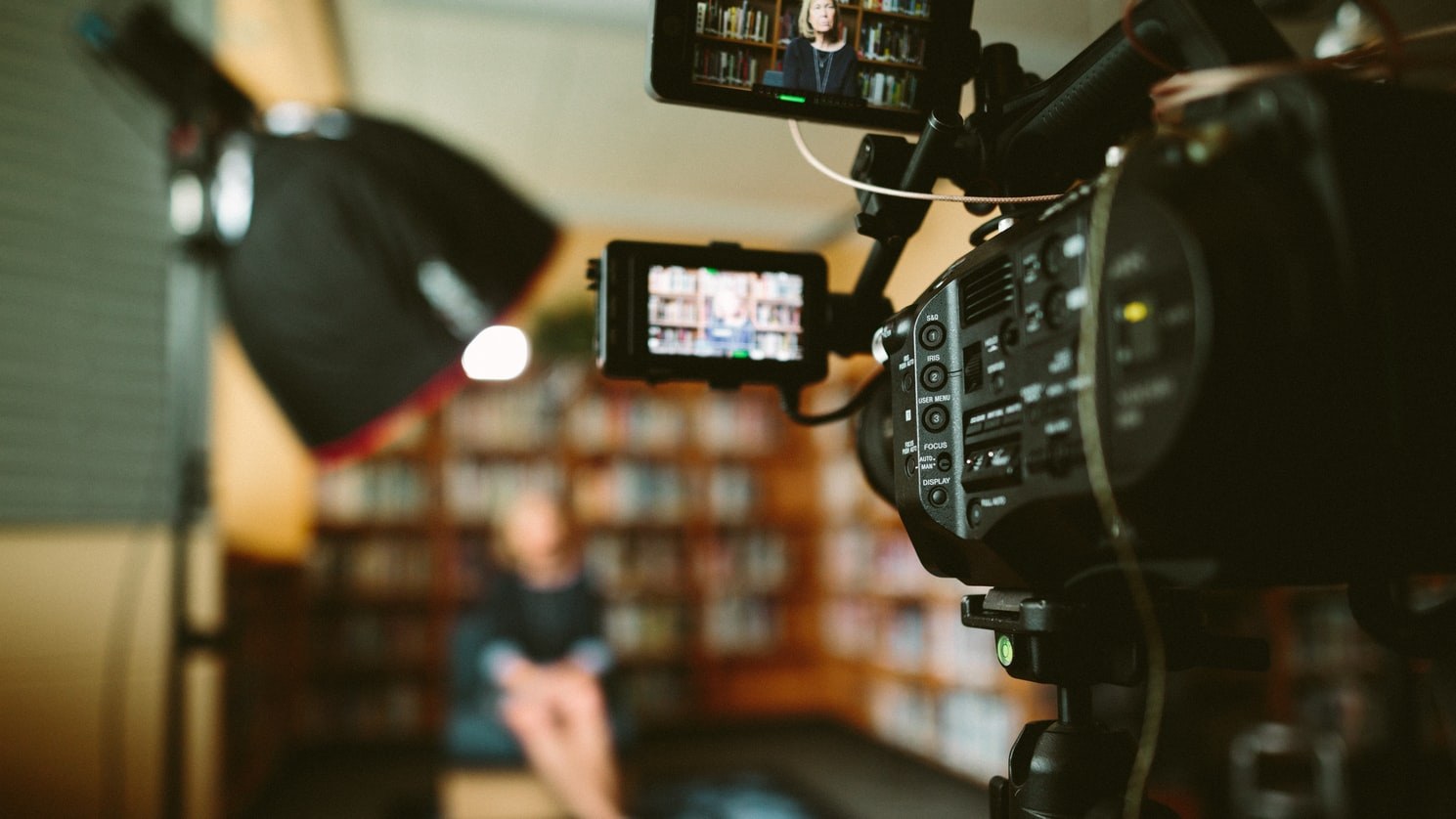 The human brain is optimized for visual experiences. 90% of information transmitted to the brain is visual.
Given that visual content increases brand recognition by up to 80%, ignoring the impact that video can have on your business is like throwing money away.
Read: Visual Content Marketing Makes Everything You Do Better
Every credit union should have a company overview video — something that shows (literally) prospects what you're all about and how your services and products can help them.
Keep in mind, this does not have to be a big-budget, custom production. Platforms like Lumen 5 and Impresso make it easy to compile short social videos with text, animation, and stock footage.
How to Use It: Video allows marketers to cast a wide net and retarget video viewers with more informative, actionable content. Once you collect an audience — whether it's 2- or 10-second video viewers — you can continually promote more relevant assets to that group. Videos are also effective in capturing users' attention when leveraged in email campaigns.
3. Downloadable: Budgeting Checklist
Free, valuable content assets are the bread and butter of any lead generation campaign.
Often referred to as "lead magnets," these content pieces are meant to capture a user's email address (which you can later use to build out and segment your email program), and provide them with useful content in exchange.
Your first asset doesn't necessarily have to be a budgeting checklist, but this might help get the gears turning. Other ideas include:
Guides and eBooks (Homeownership, Car Loans, Credit Union Membership, etc.)
Audio or Video Files
Online Assessments and Quizzes
Free Consultations
Coupons and Discount Codes
No matter what you choose, it's important to offer your audience value free of charge. Not only does this show that you have their best interest at heart, it also promotes thought leadership and gives you the most valuable thing a marketer can have — an email address.
How to Use it: At this point, you're probably aware that this asset is ideally used as a lead generation tool. Promote it on social channels to relevant audiences ("lookalike" audiences, video viewers, website visitors, etc.) and use the email addresses you garner to send people additional content and offers.
4. Blog or Video: Credit Union Member Testimonials
What better way to entice potential members than to show them how happy your current ones are?
Customer testimonials give your credit union members a stage on which they can share their experiences, and potential prospects insight into what membership is like.
Whether you interview your members on camera or pull quotes from positive reviews, there's no shortage of benefits when it comes to customer testimonials.
How to Use it: Testimonials are ideal for remarketing efforts. Target people who have already taken an interest in your credit union (website visitors, video viewers, email subscribers) on social media and via email.
Read: 5 Content Marketing Tactics to Transform Your Business
5. Webpage: Frequently Asked Questions (FAQ)
Every credit union should have an FAQ page.
Why? For one, it helps current and prospective members better understand how you operate. Your sales and customer service teams can point people to this page on social and via email if they need more information.
And two, an FAQ page presents a significant opportunity from an organic search perspective. When you optimize the page for question queries, it can help increase its SEO value and "searchability."
Here are a few examples of relevant keywords you can optimize for and their respective search volume:
What is a credit union? (search volume: 9,900)
What is the difference between a credit union and bank? (search volume: 1,300)
What is the advantage of a credit union? (search volume: 1,300)
What is a credit union vs a bank? (search volume: 90)
Where is a credit union near me? (search volume: 40)
Can a credit union deny membership? (search volume: 20)
How to Use it: While an FAQ page should live on your website, this is an asset that can be sent to your prospects at the bottom of the funnel, too. A user may be ready to become a member of your credit union, but still have a few questions they need answered. Credit union marketers can also use content from the FAQ page in email nurture programs to educate prospects nearing conversion.
Once you have these five assets, you can repurpose, update, and continue to create additional related assets to build out an entire lead nurture program.
The next step is to learn how to adequately promote your content to the right audience. Our Paid Media experts work with credit unions to grow memberships and promote product offerings, and we would love to talk with you about scaling your marketing strategy.