"Pass the Heinz."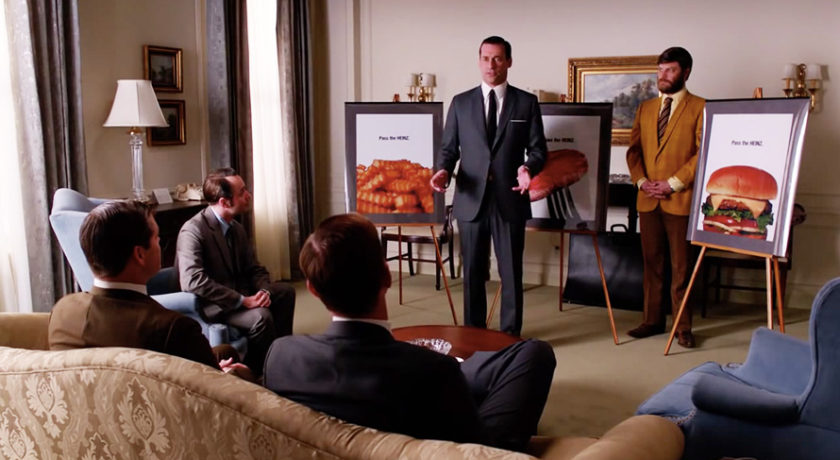 You probably remember this great tagline from the fifth season of Mad Men. While it's not hard to judge it as both brilliant and timeless as a fan of the show, the Heinz executives in the TV series shot it down. It took more than 50 (fictional) years for the ketchup company to finally approve the campaign and put it up on billboards across New York City.
As a marketer, you can probably relate to Don's struggle: you have a new creative idea that you think will yield impressive results, but you can't convince your higher-ups to buy into it. They want something safe and can't waste budget on your unproven idea. But what if your campaigns were so targeted that you could quickly test your message before the pitch?
Meet Facebook's third party audiences — your true edge on Don Draper.
On top of the wealth of data that Facebook collects about its users, the social media platform has entered partnerships with several data companies (Datalogix, Nielsen, TransUnion) to build extremely powerful audience segments. The audiences are constantly updated with data from more than $3 trillion in consumer spending spread among 11 billion purchases.
Let's imagine how this data could have informed Don's pitches for Sterling Cooper clients.
---
Client
HEINZ
Targeting
Condiments & dressings buyers > Condiments > French's
One of the most powerful ways to leverage these DLX audiences is conquesting. Imagine testing Don's tagline directly on consumers who buy products from Heinz's competitors. Using brand lift metrics, Don could have shown that "Pass the Heinz" generated significant brand lift.
---
Client
JAGUAR
Targeting
New vehicle shoppers (In market) > Make > Jaguar
Estimated Household Income > Estimated income above $200,000
Jaguar owners are famous for their loyalty to the brand. Through its partnership with Polk (recently acquired by IHS Markit), Facebook allows agencies to go after users based on the type of car they own — and even the one they dream of getting. By layering Facebook's native income targeting feature, you could ensure that only financially qualified prospects are shown the ad.
---
Client
HILTON HOTEL
Targeting
MasterCard > Hotel > In Market > Upscale Hotels, Resorts
People who recently traveled
Credit card providers have also teamed up with Facebook. When consumers use their credit cards while traveling, they automatically demonstrate a higher likelihood to spend on travel. Facebook allows for targeting of specific consumers who purchase at providers of "upper tier accommodations."

---
Client
COKE
Targeting
DLX Geo > Grocery Locations > Safeway
DLX CPG > BuyStyles > Sugar Free
Don might want to "buy the world a coke" but some consumers would not be on board, especially among health-conscious demographics. Since Facebook has a specific audience segment for purchasers of sugar free drinks, you'd know who to target for Coke Zero or Diet Coke.

---
Client
AMERICAN CANCER SOCIETY
Targeting
DLX Finance > Charitable Giving > Gives to charity > Medical & Health

There are more than 1.5 million registered nonprofits in the U.S. and they spend about $7 billion every year to get in front of potential donors. With Facebook's third party audiences, the American Cancer Society could reach users who have recently donated to charities specializing in medical & health causes.
---
Client
KOSS HEADPHONES
Targeting
MasterCard > Online Audio Subscription Services - Top Tier Spender
VisaVue Audiences > Tech Enthusiasts > Frequent Spenders
Audiophiles are very particular about their tech. If you're able to stay top of mind while they're researching the latest headphone and speaker models it could sway them in your favor. With Facebook's third party audiences, you can target people who pay for premium music streaming services and spend frequently on the latest tech.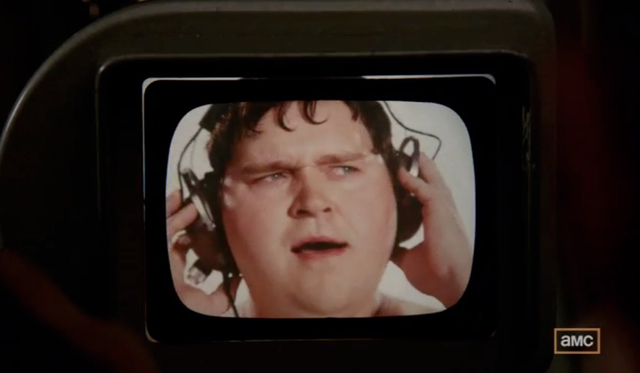 Even though Facebook doesn't have a feature to target users based on their music collection (yet), we recommend you enjoy these 1960s tunes that Peggy might have listened to while she came up with her tagline pitch for Koss: "Koss Headphones. Sounds so sharp and clear, you can actually see it."
---
Third party audiences could help win your next pitch
There are thousands of third party audiences currently available through Facebook, so it's likely that there are several that would match your new campaign. Facebook also continuously adds segments as it partners with other data providers, so remember to check regularly.