The HVAC industry is projected to grow by nearly 6% over the next seven years, according to market research. In theory, that's great — more customers, more opportunities, more revenue.
In practice, it's a lot tougher. HVAC marketing is as complicated as it's ever been.
Digital and mobile platforms offer more ways to get your message out, but there's also a lot of noise. New marketing technologies require big investments in training and education.
A more connected world means it's easier to be ignored — or for unhappy customers to send a lot of the wrong kind of attention your way.
We've polled our performance marketing experts — specialists who have years of experience in HVAC digital marketing — and asked them to share HVAC marketing strategies that they know offer real value to companies competing for visibility in this tumultuous space.
Make Sure You're Doing These 5 HVAC Marketing Fundamentals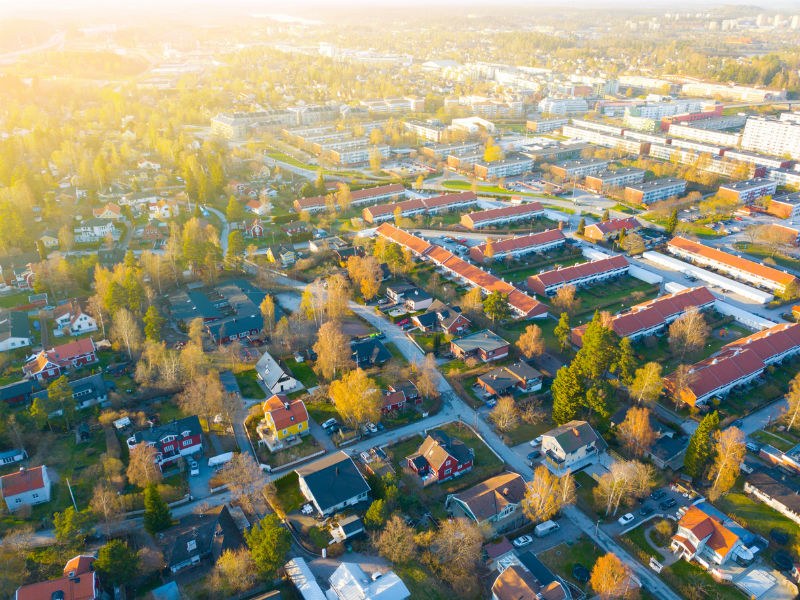 1. Keep Your HVAC Marketing Local.
People generally contact HVAC companies when there's a problem — or worse, an emergency. They want someone who's close, available, and affordable. When marketing for HVAC services, building out a strong local marketing presence is critical.
SEO: Start building pages
This means that you literally need to create individual web pages for your priority services in every location you serve, explains Silverback Senior SEO Manager Shannon Thompson.
Otherwise, you may not show up on Google's search results pages when potential customers start digging for heating and cooling pros in their specific neighborhood.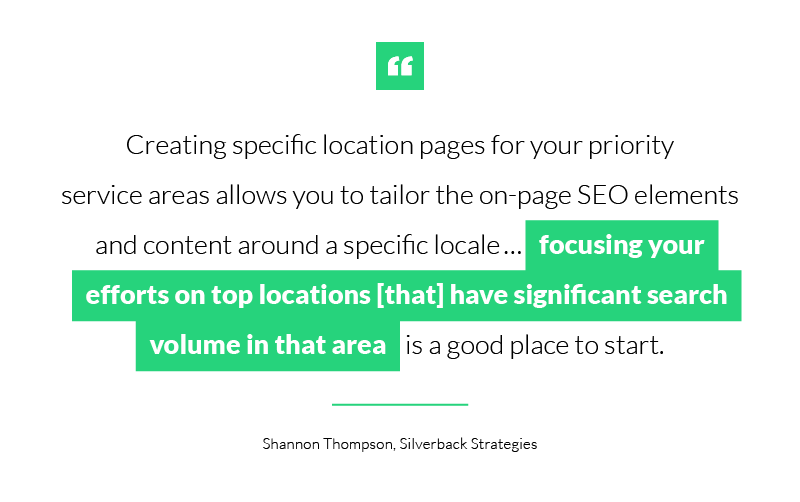 "Creating specific location pages for your priority service areas allows you to tailor the on-page SEO elements and content around a specific locale," Shannon says. "While it may not be necessary to get extremely granular and create dozens of pages, focusing your efforts on top locations that align within your business goals and using target keywords that have significant search volume in that area is a good place to start."

Paid Media: Smart ways to advertise locally
"People like supporting companies with ties to their neighborhood, and often search using location modifiers," says Matt Weltz, paid media & analytics expert at Silverback. "It's important to capitalize on this by including local location-based keywords, matching ads to those searches, and ideally, even having separate landing pages for each priority location." This reinforces the idea our SEO expert Shannon mentioned earlier.
When marketing for HVAC companies, this also means adjusting your paid search spend to account for the ways people look for your services — particularly in this era of heavy mobile and voice search usage.
"We've seen increases in volume for terms like 'so-and-so near me,'" Matt notes. "It's important to capitalize on these searches. They're usually cheaper than more general HVAC terms and they often convert just as well."
Google also has a relatively new search ad unit called Local Service Ads. Businesses must register with Google as a local service provider and set a budget based on the desired number of new customers.
Their ads can then run in a special, top-of-the-page unit in relevant search results.

Google requires businesses to jump through a few hoops in order to be eligible, but these LSAs can drive serious leads for qualified HVAC providers.

"LSAs have become an extremely effective format," Matt says. "While setup can be arduous — they include background checks, business license checks, business insurance checks, etc. — the reward is more than worth it. Specifically, you can expect a guaranteed cost-per-lead that may be far cheaper than what you can normally get from search."
Content Marketing: Seize the moment-in-time
"Hyper-local moments-in-time present an opportunity to place relevant content in front of potential customers as it relates to seasonal trends or current events," Kendal Barker, a content marketing manager at Silverback, explains. "With a local home service company, it's important to share content relevant to the community. It's important to keep up with shifts in weather and share relevant social content."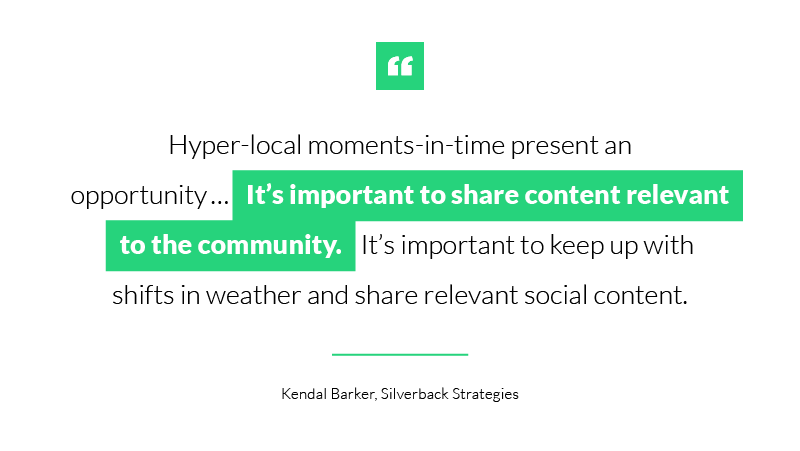 In other words: it's hot. You should probably make sure your content on what to do when your air conditioner breaks is promoted on Facebook.

Or, conversely, it's cold. You should be tweeting about what to do when your heater conks out.
Sounds simple, right? But many HVAC providers fail to capitalize on the power of moment-in-time content marketing — often because they don't have the right content ready to go when the moment strikes.
Make sure to build out an editorial calendar around common seasonal search terms or customer questions, and have those pieces ready to move when the right time comes.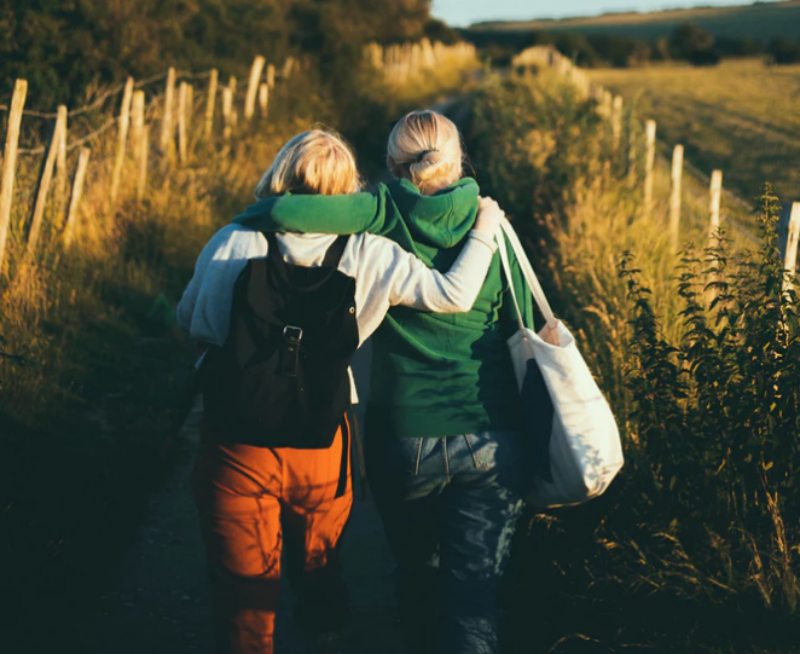 2. Control Your Online Reputation (As Much as You Can)
When's the last time you updated your Google My Business profile? If you can't remember — or aren't 100% sure what GMB is — it's been too long.
"Creating and maintaining a strong Google My Business profile is a good idea for any local company," Shannon says. "It increases your visibility in search results and gives you control over company information that customers may be looking for, like your hours, reviews, etc. If you have a number of physical locations, creating a separate profile for each location can allow you to customize information for each location, including where you want users to land on your site from the GMB profile."
While you're not supposed to incentivize reviews — or, in Yelp's case, even ask for them — you can certainly encourage your customers to offer a fair and honest appraisal of your work.
Review requests, on a one-to-one basis by service professionals in the field, are a best practice.
Incentivize employees to get their customers to review them (as long as they're not pushing for positive reviews — a huge no-no for any legit review platform).
"With tons of competitors, it's important to stand out in terms of quality," Matt says. "Soliciting reviews, especially Google Reviews, can make a huge difference in converting prospects into appointments."
If your company can stand by its results, asking customers to review your work shouldn't be an issue. And if it is, then this might bring to light a broader company problem that needs to be addressed.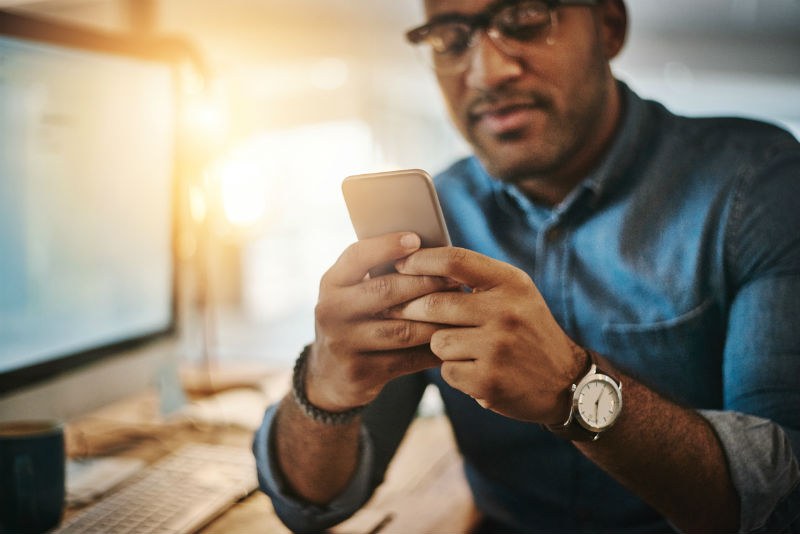 3. Build Content Customers Actually Want.
My air conditioner stopped working! It's 100 degrees outside and I have company coming over in two hours. I'm going to Google "emergency ac services" right now. Who comes up?
If your HVAC company does not have that kind of page on your website for Google to find and serve to searchers, then it's not you. Marketing for HVAC companies often involves highlighting the services that customers are searching for with informative and helpful content.
"While it may seem obvious that you offer specific services as an HVAC company, creating pages around each service allows for you to tailor the on-page SEO elements and content around those services," Shannon says. "For example, a page focused on 'emergency ac services' would have different content than just a page a high-level air conditioning page. This tactic also allows your business to appear in organic search for different user queries that are specifically emergency-focused."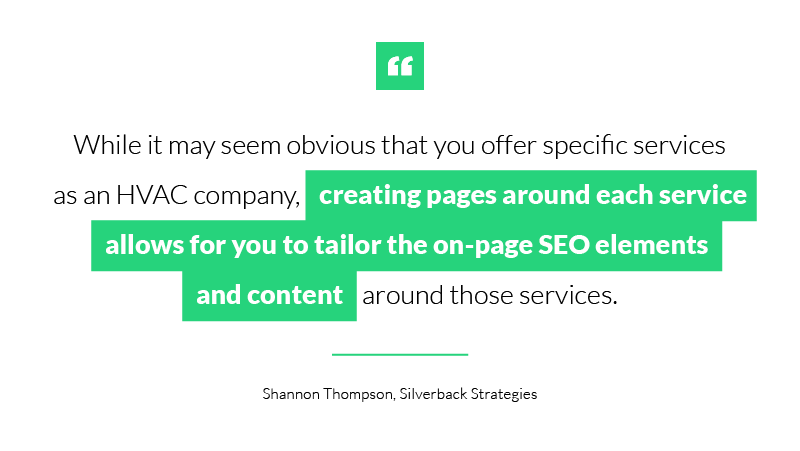 Another critical content tactic: optimizing for long-tail keywords.
Essentially, this means having the right content for all types of questions and scenarios customers may have. HVAC digital marketing involves showing up in spaces where people are looking.
As more and more SERP Features — the "other stuff" that pops up on a Google search results page — roll out, the more important this long-tail content will be.
These features are often fueled by expert content pulled from blog posts and pages optimized to instantly provide answers to users.
"In addition to location pages and specific service pages, a long-tail keyword strategy can help position your website as a resource and increase the number of keywords you are ranking for in search," Shannon says. "Finding opportunities to use your expert HVAC knowledge as an SEO play can help increase your chances of ranking in featured snippet positions, receiving natural backlinks pointing to your site, and much more."
I've been blogging for years. Are you telling me I now have to make all new content to fit these long-tail keywords?
Probably not. Optimizing what you have for the right keyword opportunities is a much more efficient path to take.
"Re-optimizing old blog content with new, fresh keywords has yielded positive results with previously high-performing blog content that would benefit from higher organic search visibility," Kendal mentions. "Home service businesses, in particular HVAC companies, rely on seasonal trends and cyclical service cycles. Working with our SEO team members, we have set up schedules to look back at old blog content and find new keyword opportunities when SERP rankings plateau. We'll see spikes during months when that service is relevant, so this traffic naturally ebbs and flows."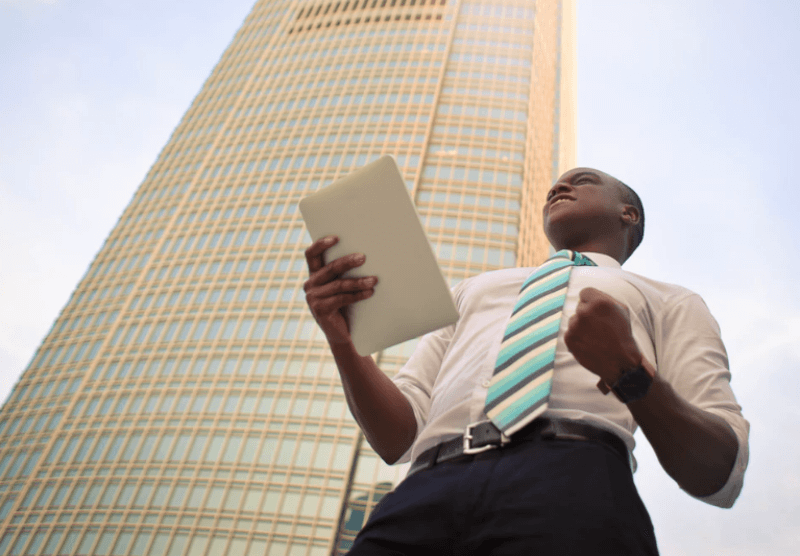 4. Offer Deals.
The more things change, the more they stay the same. People are always interested in saving money. Get relevant deals and promotions in front of them using channels like search and social media.
"Home services can be a very price-sensitive industry," Matt says. "Offering and promoting new customer specials, deals and savings can go a long way in making a prospective customer feel like they are catching a break. Promotion and price extensions can be leveraged on Google to promote specials."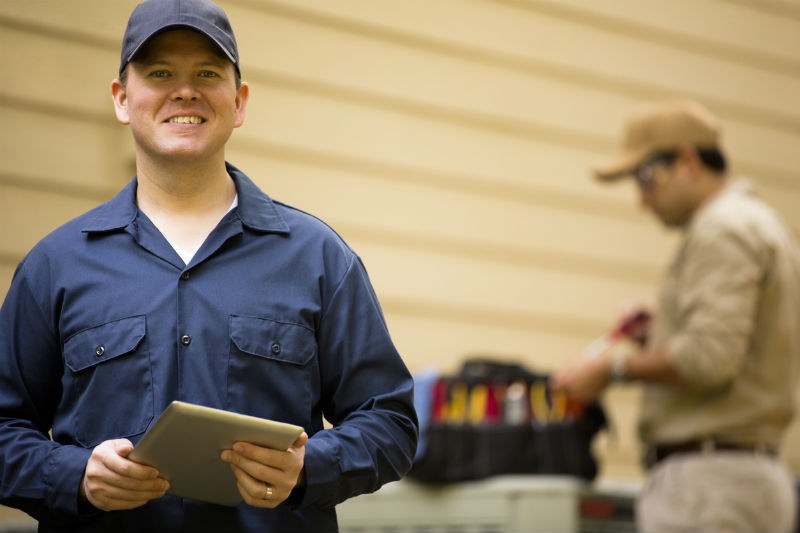 5. Make Sure Your Potential Customers Remember You Exist.
Ditto the sentiment from above — it's not groundbreaking marketing insight to say that customers won't think about you if they don't know about you.
Traditional marketing spend has generally focused on name recognition, price consideration, and reputation. Those items all have a place in the digital world, too.
"Plumbing companies spend huge sums of money on awareness and name recognition on offline platforms such as TV, radio, and print," Matt says. "However, as more people cut the cord on cable and listen to their own music or podcasts in the car, digital channels are becoming critical to maximizing reach. Facebook Interests and Custom Intent on YouTube — that's targeting people based on a user's Google search history — can play a vital, and inexpensive, role in promoting brand perception and recognition."
It's probably cheaper to run a YouTube campaign that can be specifically targeted to users looking for services in your industry than spraying and praying with cable TV ads! Just saying.
Silverback Strategies Has the Experts to Spark Your HVAC Marketing Program.
Our team works closely together to drive marketing performance and growth for our clients. If you're interested in learning more about how to implement the HVAC marketing strategies mentioned, our team would love to work closely with you. Learn more about our approach to digital marketing for HVAC companies. Contact us today.