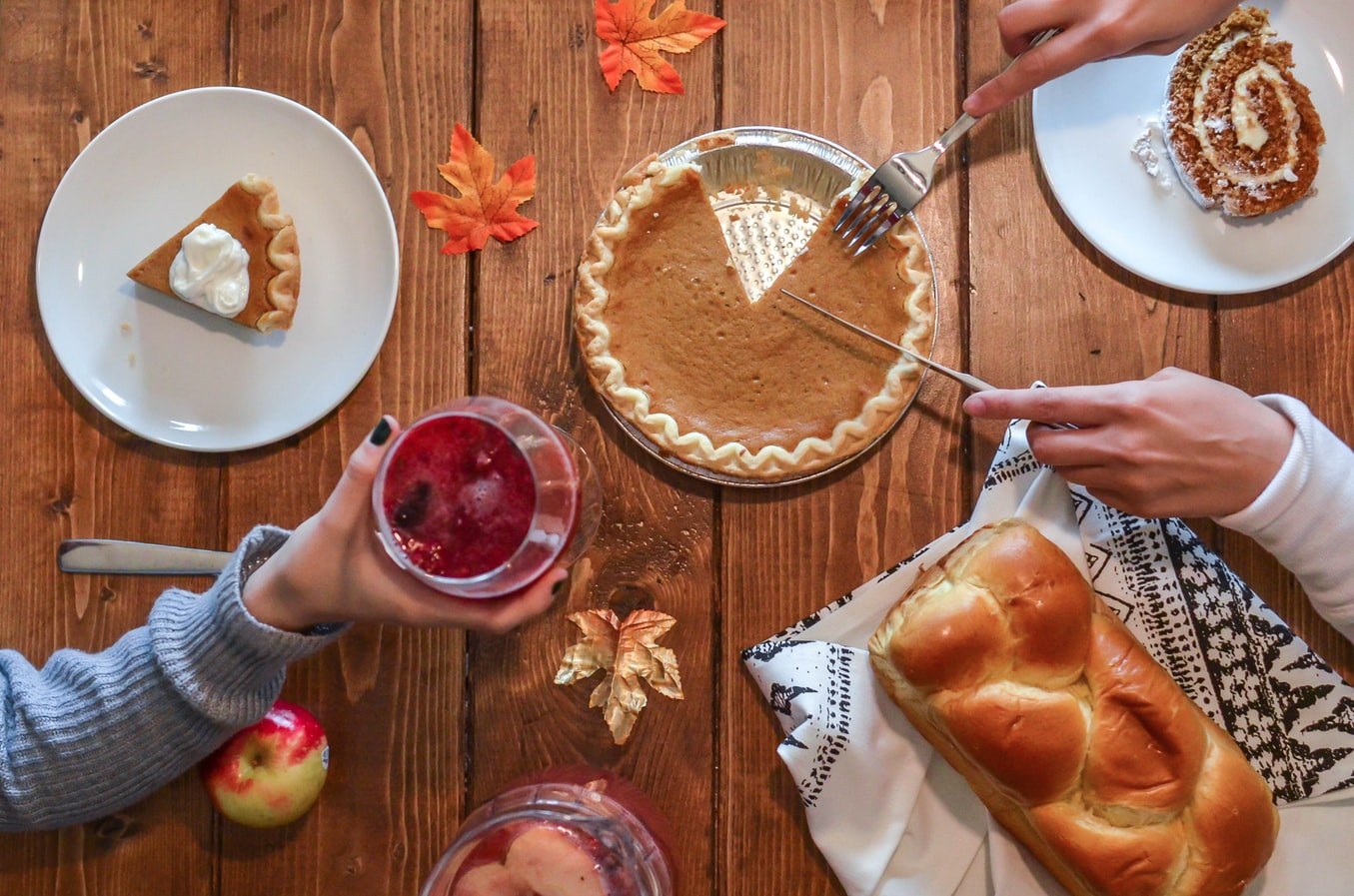 It's that time of year again.
You'll soon be surrounded by family members who, although connected to on social media, you actually only see once a year.
From Aunt Susan's Facebook rants to cousin Karen's skin routine tutorials, the dialogue from the Internet will soon be taken to the dinner table.
While catching up with loved ones can be a favorite holiday pastime, sometimes the conversations can get sticky. As digital marketing experts, we tend to get asked a lot of questions about the tech world and what's actually going on in cyberspace.
We've rounded up a few questions you might get asked over the holidays and how to answer them.
Question 1: Is Siri listening to me?
Ah, Aunt Susan, we meet again. Just as you're about to dig into your mashed potatoes, Aunt Susan chimes in with, "You might know the answer to this. Is Siri listening to me all the time?"
This has been a widely debated topic among tech giants, publishers, and users throughout the last few years. And while there's really no clear answer, here's what we do know (or think we know):
Siri can be accidentally activated when she mistakenly hears, "Hey Siri," the technology's "wake word." However, this can happen when you're doing something as simple as zipping your coat, or more specifically, when your Apple watch is raised and detects speech. In short, yes, Siri is tuning in when she's not supposed to.
What happens with this data? Apple claims that recordings are sent to Apple's servers using an "anonymous ID" and are encrypted to protect your privacy.
This summer, Apple apologized for allowing contractors (actual people) to listen to a small percentage of Siri conversations, citing that their purpose was to improve interactions between users and Siri. These recordings were comprised of very private conversations between doctors and patients, and among loved ones. This program has since been paused and relaunched, and now users must opt in to "help improve Siri."
If you own an iPhone — or any other digital assistant like Amazon's Alexa or Google Assistant — and you don't want any of your data being processed, disable the listening assistant.
With all this said, Aunt Susan may proceed to ask why she sees ads based on recent conversations she's had. The reality is, people see hundreds of ads a day online — maybe even thousands. You may not remember all of them, but it's very possible that the advertisers' targeting is in fact that accurate, and/or the ads that stand out to you are the ones you've recently talked about.
Question 2: Are Instagram likes disappearing?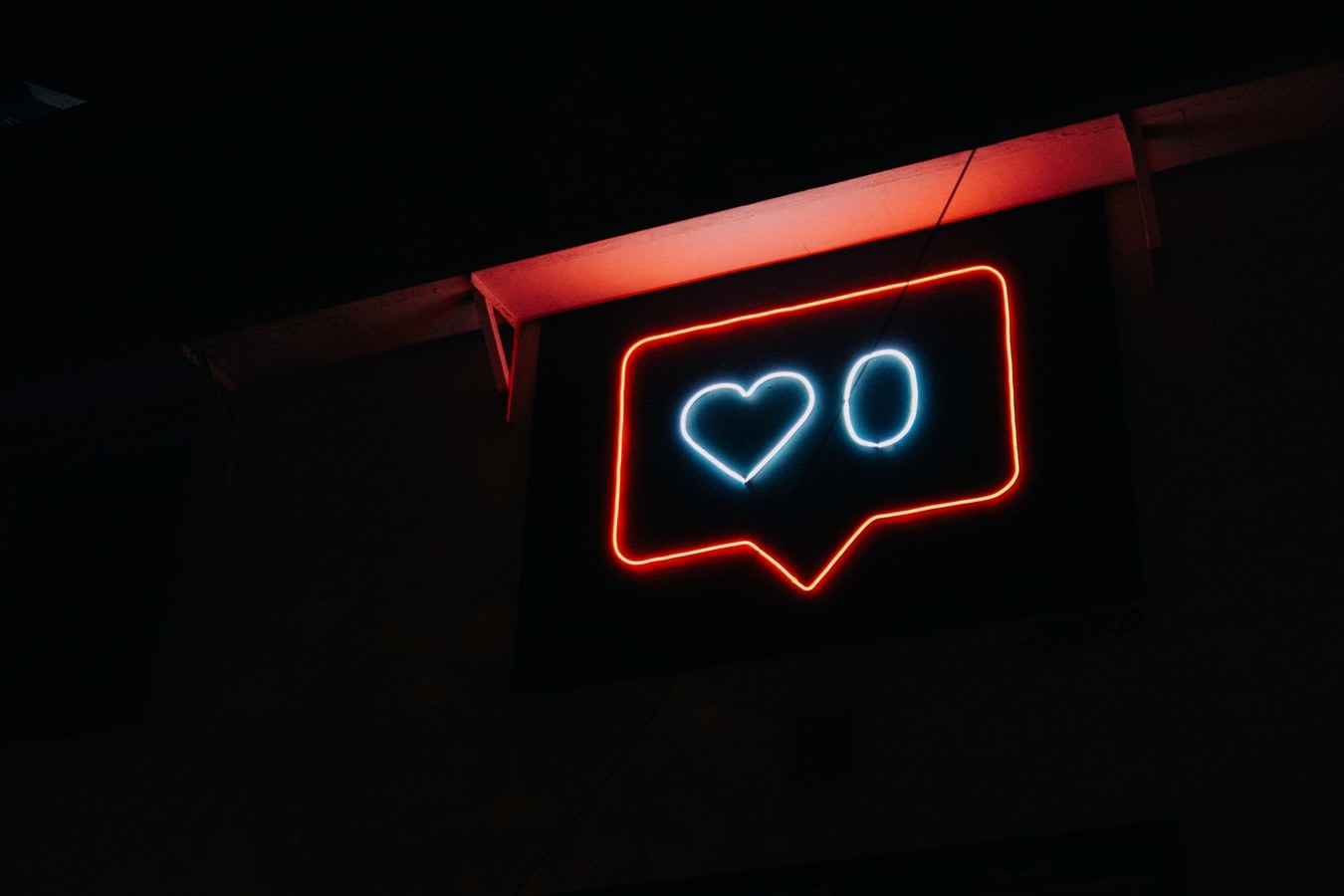 Cousin Karen is clearly upset because she has built an Instagram empire around her skincare tutorials. She heard rumblings that likes would be disappearing and is worried that her posts won't get the engagement they've seen in the past.
So she asks, "Are Instagram likes disappearing?"
The short answer is: Yes. For now, like counts will be soon be gone for a portion of U.S. users, and that number is likely to increase as time goes on.
Note: You will be able to see how many likes you receive on a post, but that information will not be available to the public.
This is something that Instagram has been testing in other countries since April, and CEO Adam Mosseri announced it was coming to the U.S. in early November at the WIRED25 event.
This shift is a result of Instagram's move to make the platform "less pressurized" and create a safer, more inclusive space.
Question 3: When I search for a company, why do I see other company's ads?
Right before you're about to snag the last piece of pecan pie and cozy up to watch football, Uncle Bill pulls you aside to ask a question.
His pipes froze and now he's experiencing leaking. He went to Google to find contact information for his go-to plumber, and was confused to see other brand names in the search results.
"Why am I seeing a competitor's ad? I searched for Roto-Rooter," says Uncle Bill.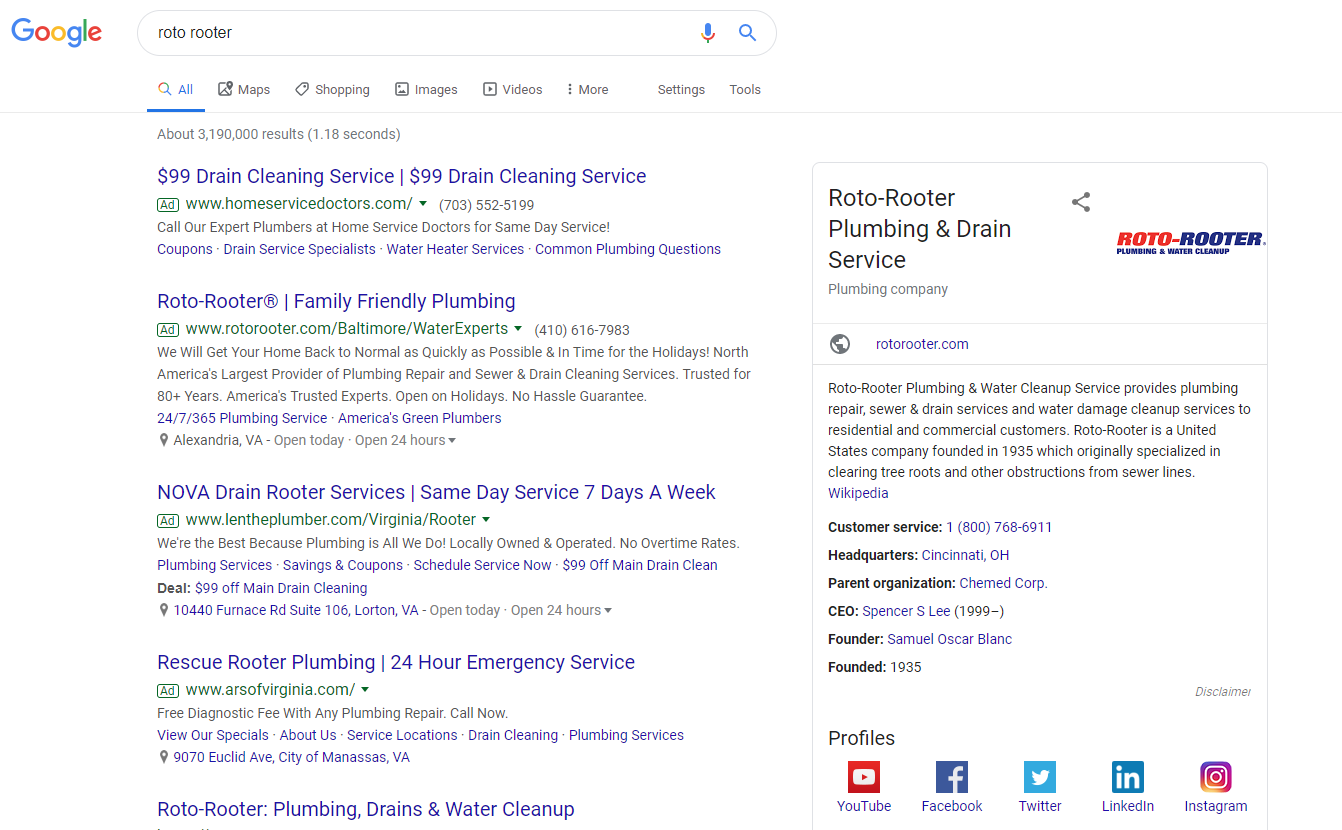 Welcome to the world of paid search, Uncle Bill. Google AdWords allows advertisers to bid on branded search terms for their biggest competitors. That's exactly what Home Service Doctors, Len the Plumber, and ARS of Virginia are doing here. These companies are trying to steal Roto-Rooter's potential clicks, traffic, and even leads.
Given that Uncle Bill is still more likely to click on Roto-Rooter, these competitors only pay when their ad is clicked. This is a low-cost strategy that essentially gives them free brand awareness.
If you're interested in learning more about how to bid on competitor terms the right way, check out this AdEspresso article.
More Questions About Digital? We'd Love to Chat.
These are just a few of the many topics that may arise at the dinner table. If you have questions about digital marketing and where the industry is heading, contact us and we'll put you in touch with one of our experts.
Wishing you all a wonderful holiday and a happy New Year!