Alexandria's Silverback Strategies lands on the prestigious 2017 Ad Age Best Places to Work list
Silverback founder/president Neil Welsh: "Earning a spot on 2017 Ad Age Best Places to Work list speaks to the high-performance, tight-knit culture our team has built over the past 10 years."
Silverback Strategies, a performance marketing agency in Alexandria, Virginia, was one of 50 U.S. advertising and marketing companies included on the 2017 Ad Age Best Places to Work list, released on Nov. 13 by the industry's leading publication.
Silverback is one of two advertising/marketing companies from the Washington, D.C. region to earn a spot on the annual list. Silverback was #25 overall and was the region's highest-ranked company.
"Our industry is driven by technology but our company is defined by our people," says Neil Welsh, president and founder of Silverback Strategies. "Recruiting and retaining top tier talent is critical to our success. Earning a spot on 2017 Ad Age Best Places to Work list speaks to the high-performance, tight-knit culture our team has built over the past 10 years."
It's the latest milestone in a solid four-year growth trajectory. Silverback's annual revenue grew over 300 percent from 2013 to 2016. The agency added nine new employees in 2017, bringing the total to 28, and is expected to bring in over $6 million in revenue.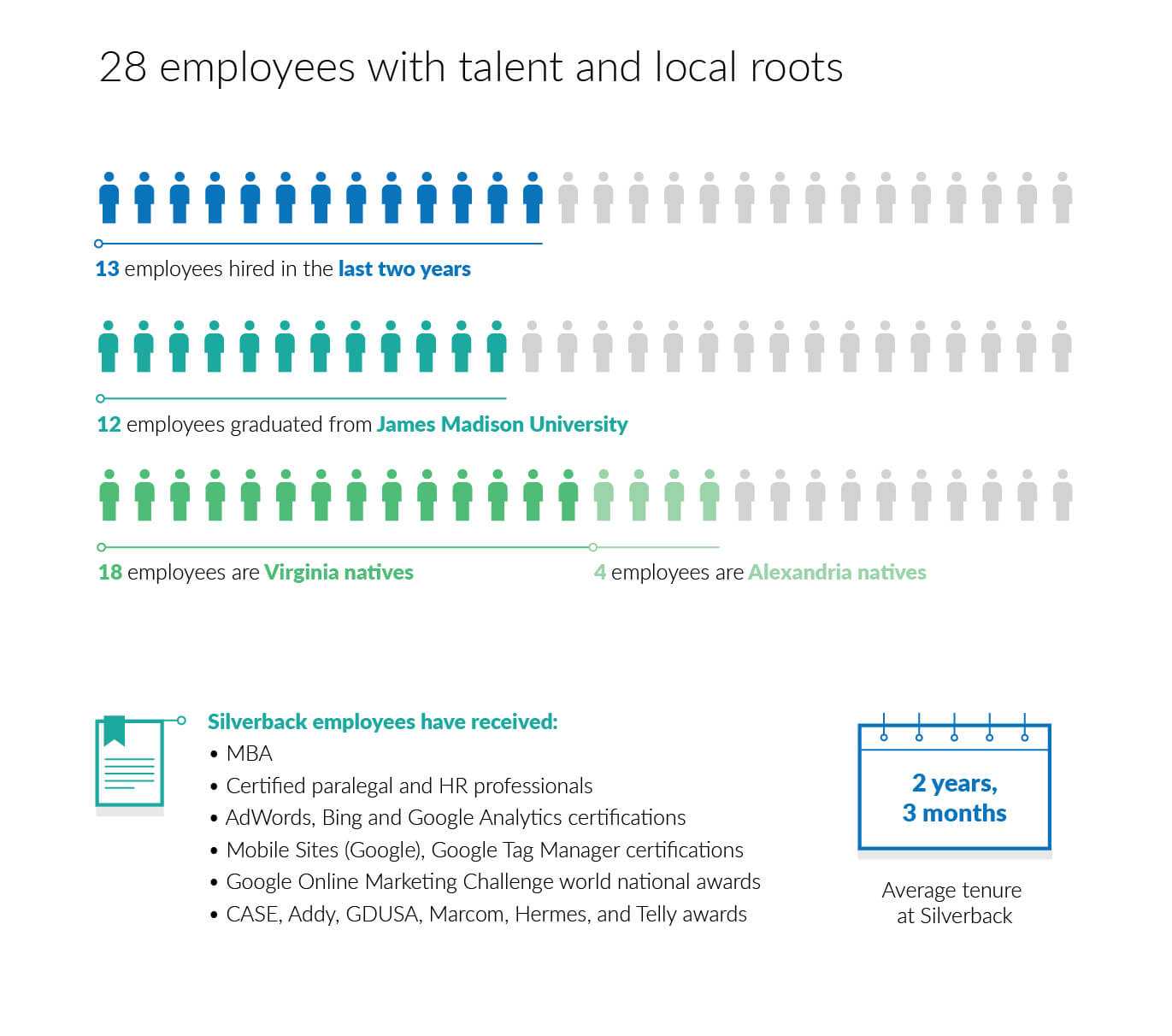 The Ad Age Best Places to Work survey and awards program, in conjunction with Best Companies Group, identifies and recognizes "the best employers in the advertising and marketing industries, benefiting the industry's economy, workforce and businesses." The list is made up of 50 companies across the United States.
Standard Silverback benefits include excellent pay and 100 percent employer paid health insurance plan. The agency also offers dental and vision programs, 401(k) matching, limited tuition reimbursement, paid maternity/paternity leave, gym memberships, flexible office hours and digital commutes for out-of-town employees. The company also offers a $2,500 bonus to employees who successfully refer new hires.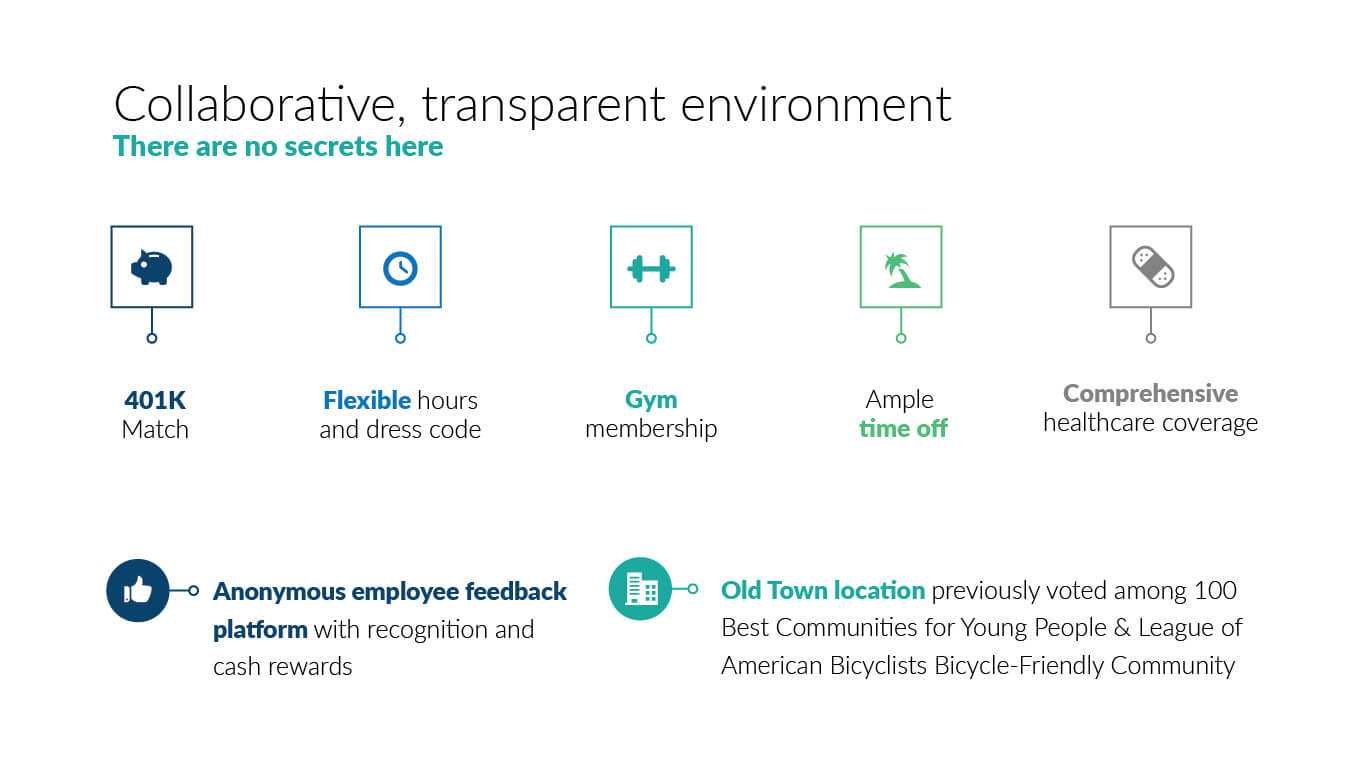 Among Silverback's more unique perks:
Silverback staffers regularly receive in-depth training from partners like Google and Facebook at their headquarters in New York and Silicon Valley.
Out-of-town Silverbackers are welcomed to the Alexandria office monthly. All travel, room and board costs are covered by the company for these office visits.
Silverback increased its annual paid time off allotment for all employees by an additional week.
The company holds regular happy hours, lunch-and-learn sessions and sponsors out-of-the-office field trips to water ski, play trampoline dodgeball and bubble soccer.
This past spring, Silverback implemented a voluntary meditation program with on-site training at no cost to employees. All participants were given an extra day of paid time off.
Silverback maintains a healthy snack bar and has nitro cold brew coffee on tap at all times.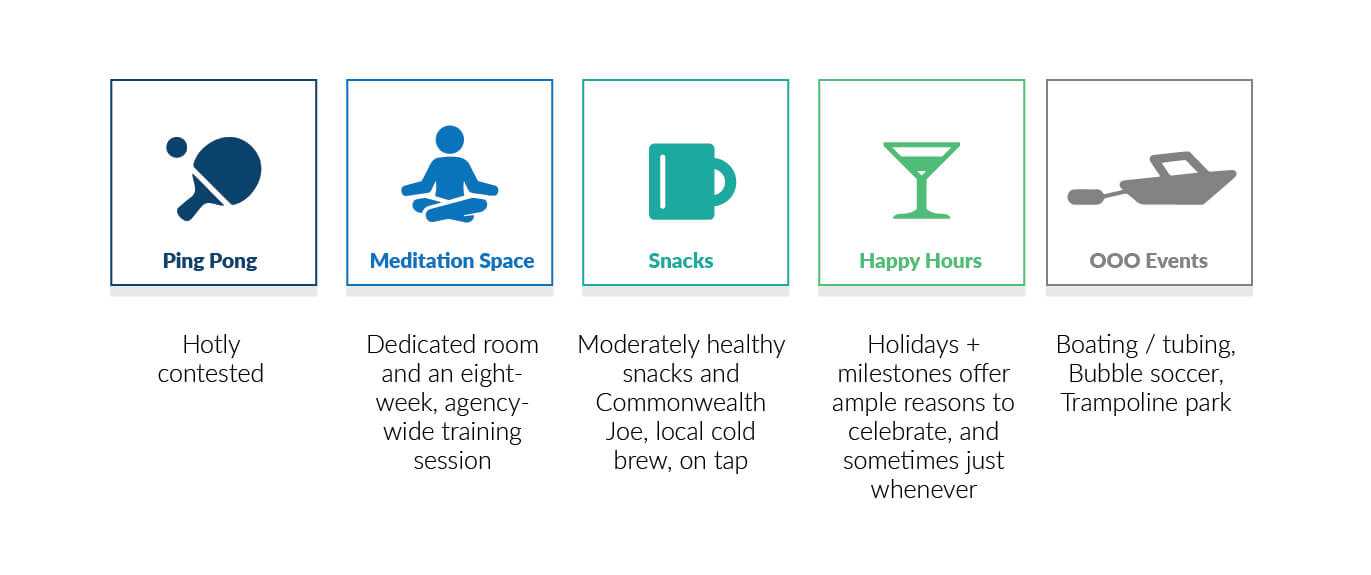 The results have been great: Silverback hit $4.7 million in annual revenue in 2016 and will top $6 million in 2017. The agency has aggressive growth goals for 2018, as well.
"We're going to keep building what we have here," Welsh says, "because I think we have something special."
Silverback Strategies is hiring. Visit our Careers page for more information.
Methodology
Companies from across the United States entered the two-part survey process to determine Ad Age's Best Places to Work. The first part consisted of evaluating each nominated company's workplace policies, practices, philosophy, systems and demographics. This part of the process was worth approximately 25% of the total evaluation. The second part consisted of an employee survey to measure the employee experience. This part of the process was worth approximately 75% of the total evaluation. The combined scores determined the top companies and the final ranking. Best Companies Group managed the overall registration and survey process, analyzed the data and determined the final ranking.
About Silverback Strategies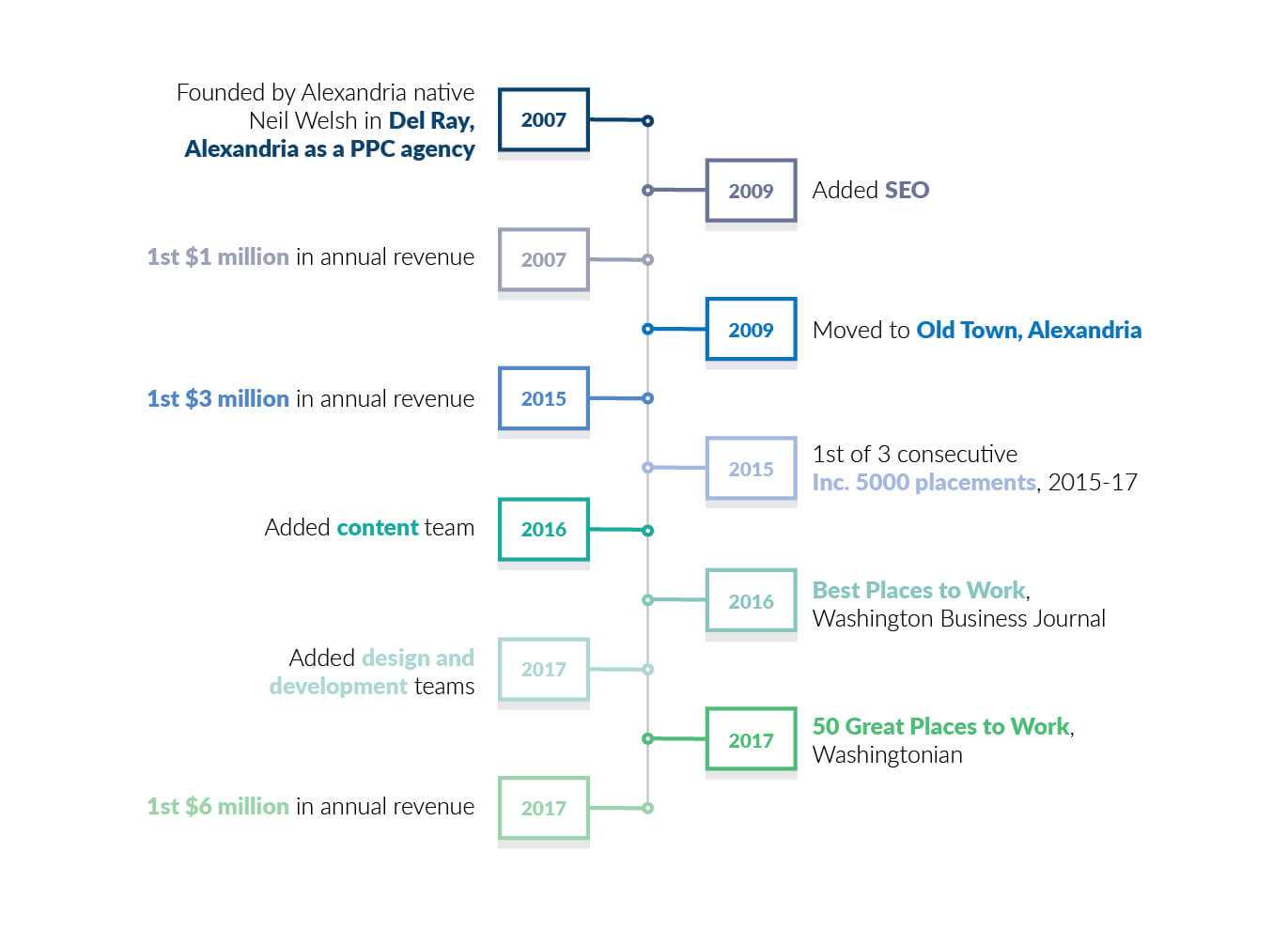 Standard Silverback is a privately held, for-profit business with 28 U.S. employees in its main Alexandria office and Philadelphia satellite. The company launched in Alexandria in 2007 as a PPC and SEO shop and now offers content marketing, design and development in addition those core services. Silverback Strategies is an Equal Opportunity Employer.